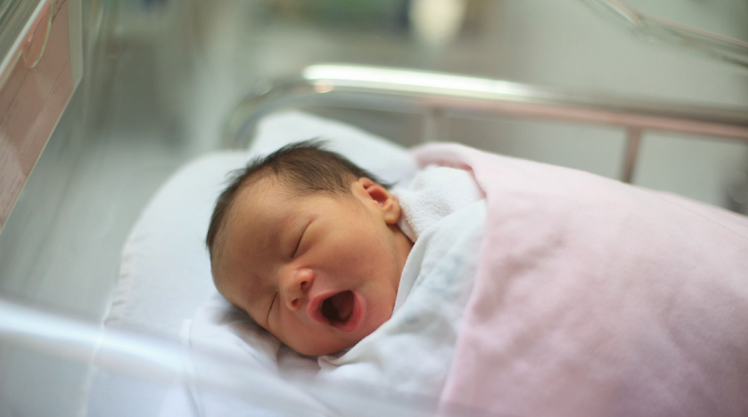 Underlining the dedication of Near East University Hospital to offering safe, affordable and the most contemporary treatment options, Assoc. Prof. Dr. Ceyhun Dalkan, Pediatrician and Neonatal Intensive Care Specialist at Near East University Hospital, stated that Near East University Hospital was the first hospital in our country offering the neonatal therapeutic hypothermia. Assoc. Prof. Dr. Dalkan expressed that neonatal therapeutic hypothermia was a novel emergency treatment used for whole body cooling for infants with mortality or brain damage risk (hypoxic-ischemic encephalopathy) due to oxygen deprivation during the labor or delivery. He underlined that neonatal therapeutic hypothermia was used not only to prevent as much brain damage as possible but also to save the infant's life.
Assoc. Prof. Dr. Ceyhun Dalkan: "Therapeutic Hypothermia Device is Available Only at Near East University Hospital in TRNC"
Underlining that therapeutic hypothermia was the only whole body cooling device that well-accepted across the world for treatment of newborns suffering from birth asphyxia; Assoc. Prof. Dr. Dalkan stated that this novel high-tech device was only available at Near East University Hospital across the country. "As of March, 2018, therapeutic hypothermia device is in the service at neonatal intensive care unit of Near East University Hospital. This high-end device has a crucial role in preventing brain damage or mortality in infants afflicted with oxygen deprivation before, during or immediately after delivery" said he.
Assoc. Prof. Dr. Ceyhun Dalkan: "The Goal in Whole Body Cooling is to Prevent Fluid Accumulation in the Brain and to Minimize the Neural Cell Death"
Noting that oxygen deprivation (asphyxia) was a common problem encountered in newborns, Assoc. Prof. Dr. Dalkan highlighted that several problems such as a long and difficult birth, compression of the umbilical cord, or placental insufficiency could lead to asphyxia. He underlined that the brain of an infant afflicted with asphyxia (lack of oxygen) couldn't receive adequate oxygen or blood during the labor or immediate after delivery. He pointed out that such a condition could result in physical or mental disabilities or even mortality.
Delivering information about therapeutic hypothermia and whole body cooling, Assoc. Prof. Dr. Dalkan stated that the treatment procedure helped preventing long-term brain damages and saving the lives of newborns. "The aim of the treatment is to cool infants with asphyxia to a body temperature 33.5°C to reduce the metabolism rate and the use of energy of the whole body, particularly the brain. This procedure prevents the fluid accumulation in the brain and minimizes the death of neural cells. Thus, further brain damage that may result in physical or mental disabilities later in life is prevented. Throughout the cooling and re-warming procedure, the brain's oxygen level and electrical activities of neurons are closely monitored by the neonatal and pediatric neurology teams." said he.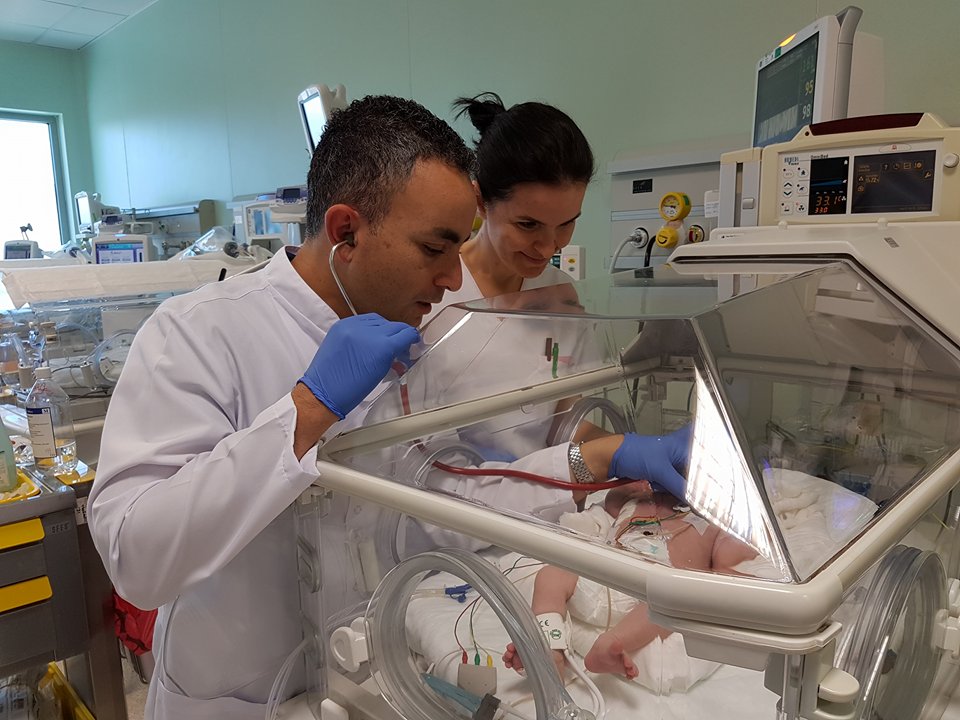 Assoc. Prof. Dr. Ceyhun Dalkan: "Treatments Initiated within the First 6 Hours Provide Much More Successful Results"
Underlining the importance of intervention within the first 6 hours in achieving successful results, Assoc. Prof. Dr. Dalkan stated that whole body cooling as an emergency treatment for infants with asphyxia (oxygen deprivation) prevented not only further brain damage but also similar damages to other organs such as heart and kidneys. He underlined that negative outcomes such as mortality, developmental delay, mental retardation or cerebral palsy caused by birth asphyxia could be prevented by whole body cooling.
"No other hospital in TRNC has a piece of equipment that can administer neonatal therapeutic hypothermia which is widely used all over the world. Near East University is proud of being the only hospital in TRNC offering neonatal therapeutic hypothermia; namely whole body cooling treatment for birth asphyxia. By virtue of this novel treatment, mortality or physical and mental disabilities caused by birth asphyxia can be prevented or significantly reduced" said he.