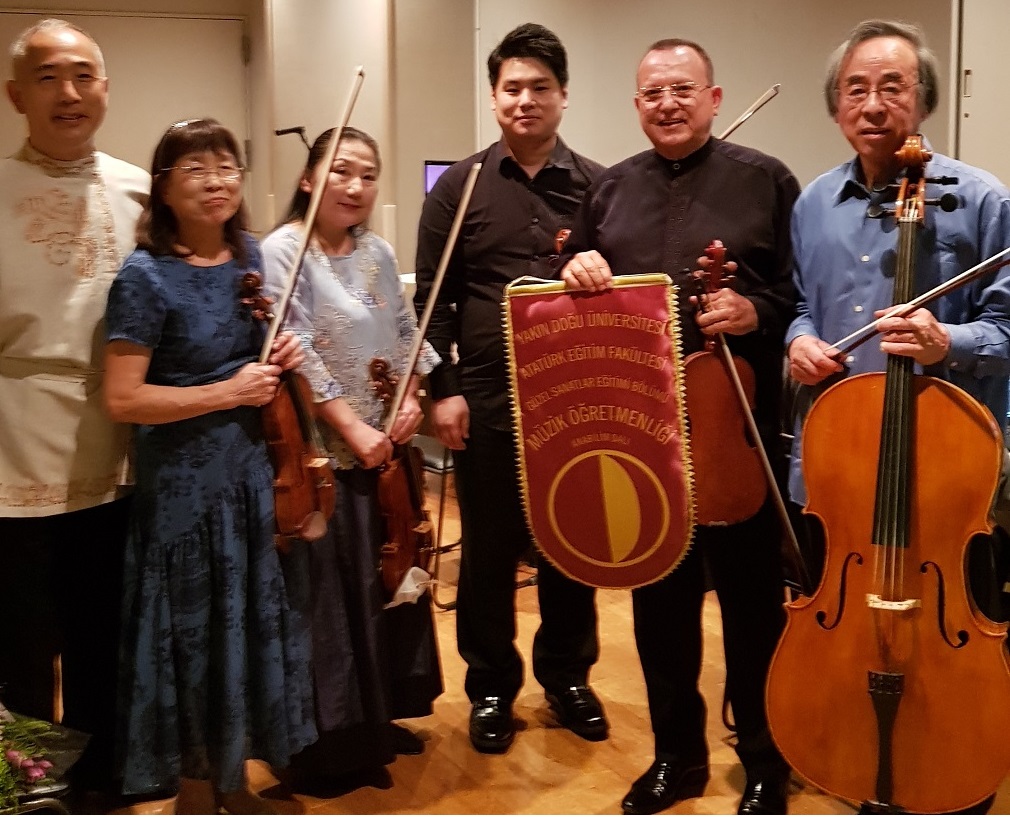 Ilias Abdullin, a faculty member of the Department of Music Teaching at the Near East University, attended the concert organized by the Tokyo Philharmonic in memory of world-renowned pianist Alexei Sultanov as a private guest.
According to the information provided by the Directorate of Press and Public Relations of the Near East University, Ilias Abdullin received great appreciation for his solo performance at the concert organized by the University of Tokyo where faculty members from different music schools participated in the quartet, trio and duet performances.
The participants performed Mozart, Brahms, Albinoni, Saydashev's works and Ilias Abdullin performed Albinoni "Adagio", Surrealistic Fantasy, " Samurai's Dream ", Saydashev "Goodby Motherland", Russian Song "Black Eyes". In the concert, Abdullani received a great deal of attention for presenting a modern version of "Samurai Fantasy" which is an old Japanese lullaby that he arranged himself.
Concert organizer producer Ms. Kazuko Narumi said that the rearranged version of Samurai Fantasy lullaby performed by Ilias Abdullin reflected the deep feelings of the Japanese people in the best way with a musical instrument.
Gave a Seminar on Violin Studies…
After the concert, Ilias Abdullin gave seminar at Tokyo University with the participation of Prof. Dr. Yukiko Savano from Sacred Heard University on modern techniques and violin studies applied in music teaching at the Near East University. Abdullin chatted with the students of the music department of Tokyo University and conducted a violin master lesson.