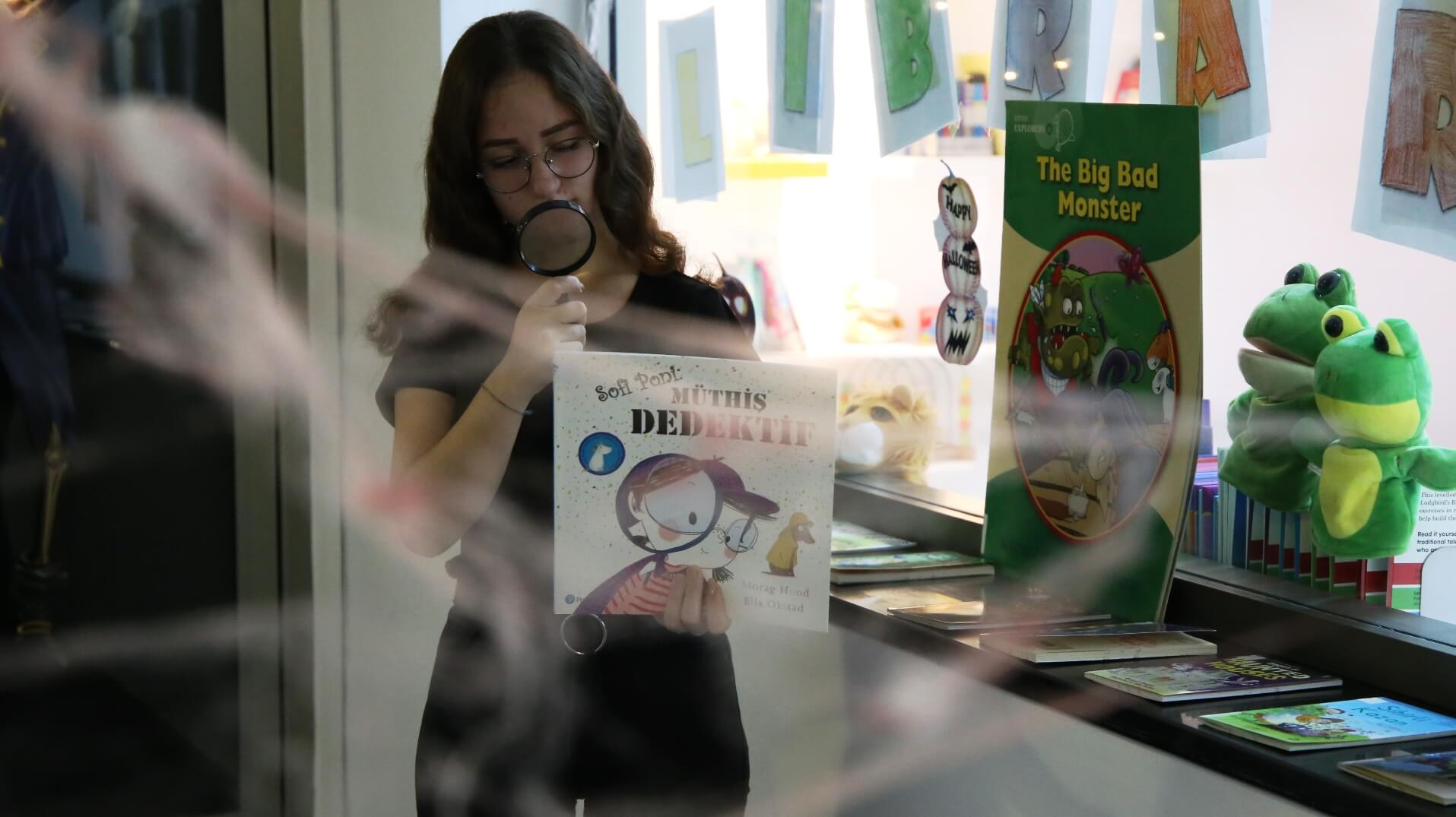 Near East University Grand Library opened a book and movie booth for thriller, science fiction, crime and horror lovers.
The "Halloween Exhibition" held for students to spend a colorful week during the pandemic process; within the scope of the event titled "Horror, Sci-Fi, Thriller and more! " book and film stands belonging to the horror genre were set up in the Great Library. The area where the stands are located was decorated with Halloween decor products consisting of colorful images to be experienced in the library. In the Halloween corner, which attracted the attention of students and library visitors, many books on the horror and thriller genre were examined by the enthusiasts.
It is aimed to gain the habit of reading a book by using the fun side of reading…
Near East University Grand Library Director Gülten Sala Lay stated that they would like to bring together horror, thriller, science fiction and crime-type book lovers and to introduce books in this field to students who are interested in such books.
Lay said that they aimed to increase the level of reading books, make them gain conscious reading habits and show the fun side of reading with such fun and educational activities. Emphasizing that the Near East University Grand Library has a rich collection that meets the expectations of book and library lovers regarding knowledge, Grand Library Director Gülten Sala Lay said, "We have a goal to bring together more library lovers with books by carrying out useful and awareness-raising projects. We will continue to do this and similar enjoyable activities with the library and book lovers."