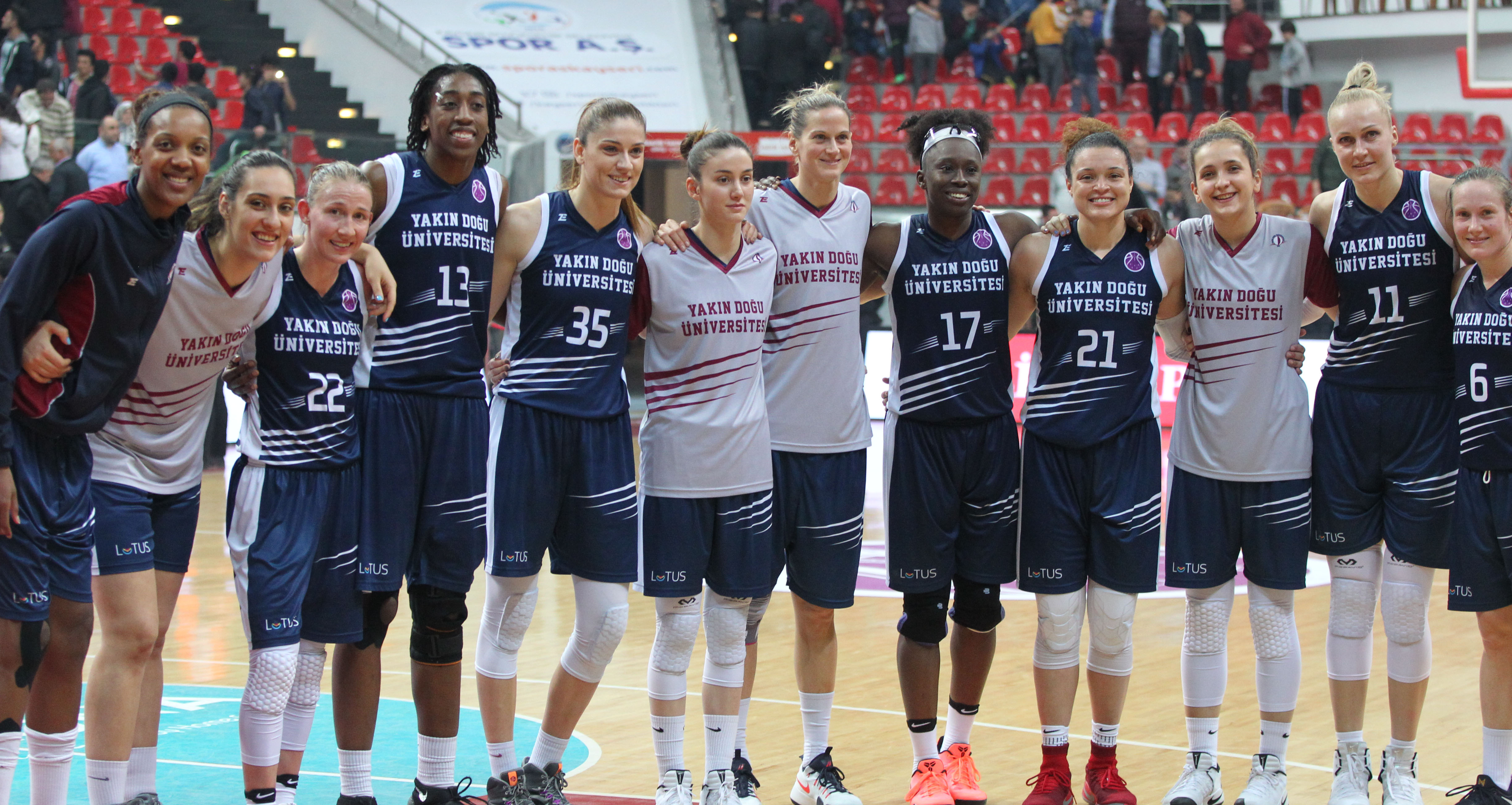 Near East University, defeating Bellona AGU 73-69 away at the first match of the final of FIBA Women's European Cup, will challenge to Bellona AGU at the last match of the final, where the owner of the cup will be determined.
According to a statement made by the Press and Public Relations Directorate of the Near East University, the tough fight for the two teams to become the European Cup holder will be played at the Istanbul Caferağa Sports Hall on Wednesday, April 12, 2017, at 19:30.
If Near East University turns out to be victorious by providing a score advantage over its rival in this match, it will both be the owner of the European Cup and write its name in the histroy of Europe.The exciting game will be broadcast live from the S-Sport channel, www.fiba.com and BRT 1 HD.