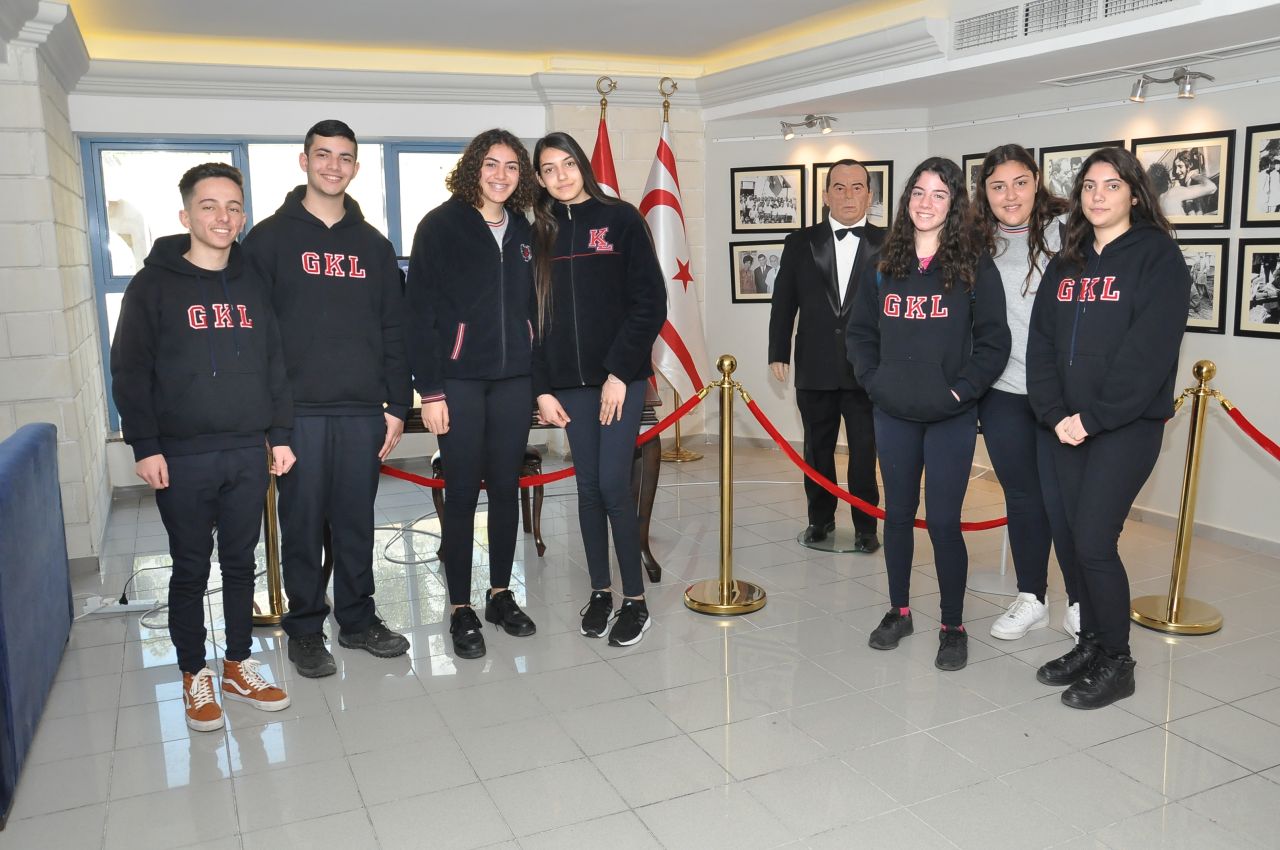 Güzelyurt Kurtuluş Lisesi, upper secondary school in Güzelyurt, students visited the "Dr. Fazıl Küçük and National Struggle" exhibition held at the Cyprus Museum of Modern arts.
According to the press release issued by the Directorate of Press and Public Relations of Near East University, during the visit to the exhibition which was held due to the 35th death anniversary of Great Turkish Cypriot Leader Dr. Fazıl Küçük, with 165 pieces of 92 different artists exhibited at the Cyprus Museum of Modern Arts, the students were provided information regarding Dr. Fazıl Küçük and encounters of national struggle.
"Everyone should visit the Dr. Fazıl Küçük and National Struggle Exhibition"…
Accompanying the students from Güzelyurt Kurtuluş Lisesi, the History Teacher Rasim Taş, made a statement and expressed that Dr. Küçük was a significant figure who has made a great contribution to the Turkish Cypriot community and who played an important role for us all to reach these days. He stated that therefore, it was very important for students to get to explore around the exhibition.
In addition to the above, he stated that it was very obvious that the exhibition was meticulously prepared and that everyone ought to visit this exhibition. Furthermore, Rasim Taş stated that everyone should visit the exhibition as this was an opportunity to get to know our past and comprehend the history of the Turkish Cypriots as it had been a very difficult one. He said that it was necessary to pass details of the past to the future generations and that if we did not teach our children history, we would raise youth who are unaware of reality. He ended his words by expressing many thanks to everyone involved in realising the "Dr. Fazıl Küçük and National Struggle" Exhibition.