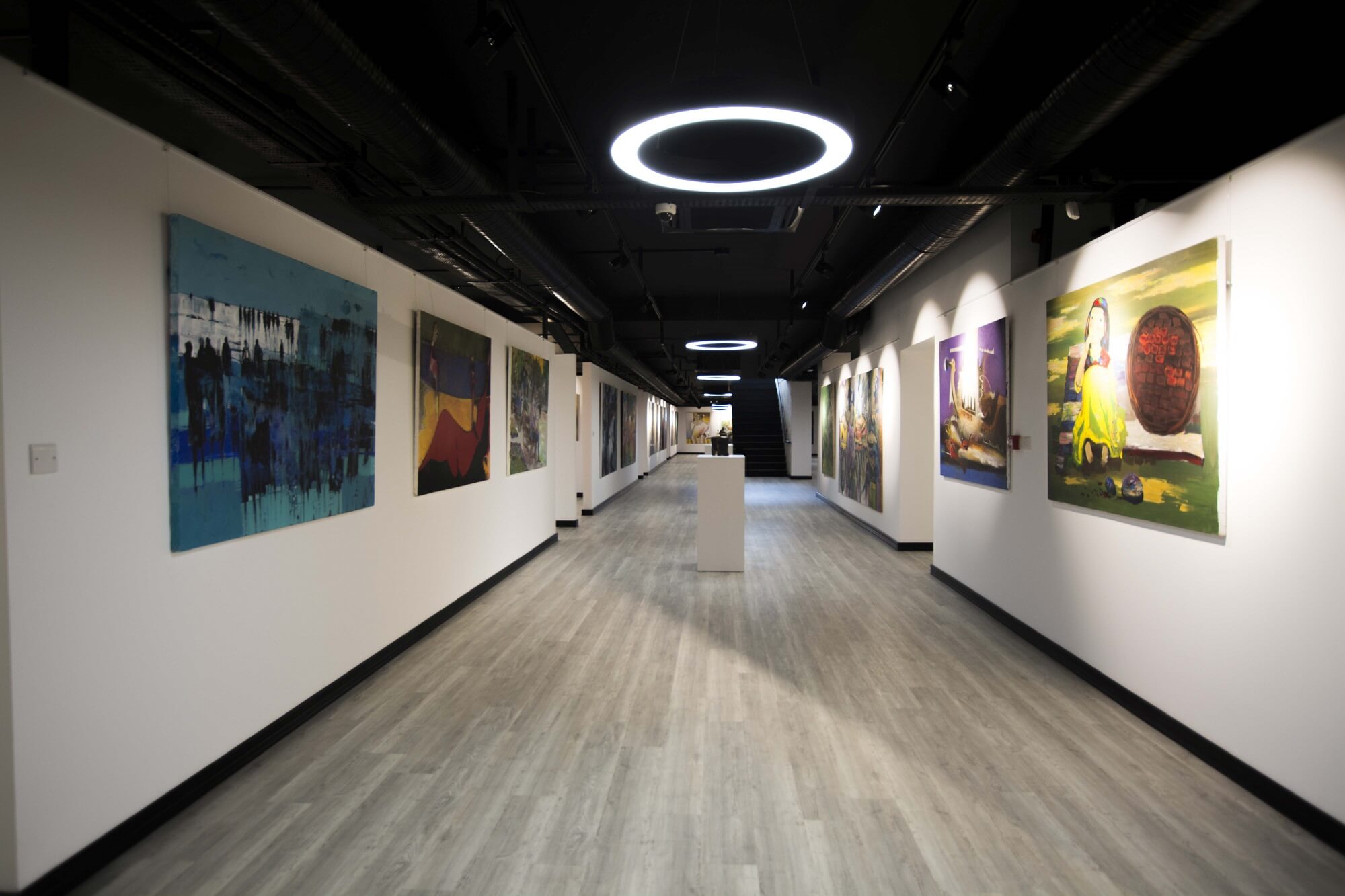 The "Günsel Art Museum", which was established in the name of "GÜNSEL", the domestic and national car of our country, and which includes approximately 700 artworks of awarded artists from Cyprus and Turkic World, was opened in Nicosia Dereboyu.
Günsel Family, which attaches importance to the integrity of the society, has established the museum in order to mediate to share the cultural identity of Cyprus with the national and international art environment, and the museum contains oil and acrylic paintings, original prints, engravings, linoleum, silkscreen, lithography, wood prints, sculpture and ceramic works.
In Dereboyu, periodical and permanent exhibitions can be visited in 15 exhibition areas in the "Günsel Art Museum", which shares the same place with the "GÜNSEL Promotion Office" and opens its doors free of charge to its visitors.
A contemporary culture and art environment was established to share…
Günsel Art Museum Director and Near East University Fine Arts and Design Faculty Graphic Design Department Head Assoc. Prof. Dr. Erdoğan Ergün stated that "GÜNSEL" allowed the birth of the art museum with its contributions to culture and art, and said that the museum has a large collection of modern artworks. Stating that there are 15 exhibition areas in Günsel Art Museum, Assoc. Prof. Dr. Ergün pointed out that 700 works of art from various award-winning artists from Cyprus and the Turkic World were exhibited in the museum. Expressing that Günsel Art Museum, which is a contemporary museum where only the works of award-winning artists are located, is a culture and art environment that everyone from every age will share. Erdoğan Ergün said, "We believe that the Günsel Family's museum, which was established on the basis of the integrative and unifying vision of the art, and which is considered as indivisible integrity, will create an environment for the growth of social integrity as well as leading the upbringing of the next generation. We offer our visitors a large collection of modern artworks and periodical exhibition halls, and a museum where they can witness the production of artworks as a whole. Günsel Art Museum, which is a contemporary museum where only the works of today's award-winning artists, including painting, print, ceramic, and sculpture, is a good example of the contributions to culture and art."