The Geneva International Model United Nations (GIMUN) student group, which operates within the body of ECOSOC (Economic and Social Council), one of the six main bodies of the United Nations Organization, conducted a research visit to departments of Political Sciences and International Relations of the Near East University, under the theme "Is it towards the peace?".
According to the press information provided by the Press and Public Relations Directorate of the Near East University, the multinational group of students from different geographies of the world, including Switzerland, Vietnam, Guatemala, France and Poland, participated in the information meeting held by lecturers on the Cyprus problem.
Near East University, Department of Political Sciences lecturer Assist. Prof. Dr. Direnç Kanol, and lecturer of Department of International Relations, Prof. Dr. Zehra Azizbeyli made a presentation on the Cyprus problem. Lecturers Assoc. Prof. Dr. Nur Köprülü, Assoc. Prof. Dr. Sait Akşit, Assoc. Prof. Dr. Hüseyin Işıksal, lecturers İmren Gürbaş and Dizem Ertaç Varoglu also took part in the seminar.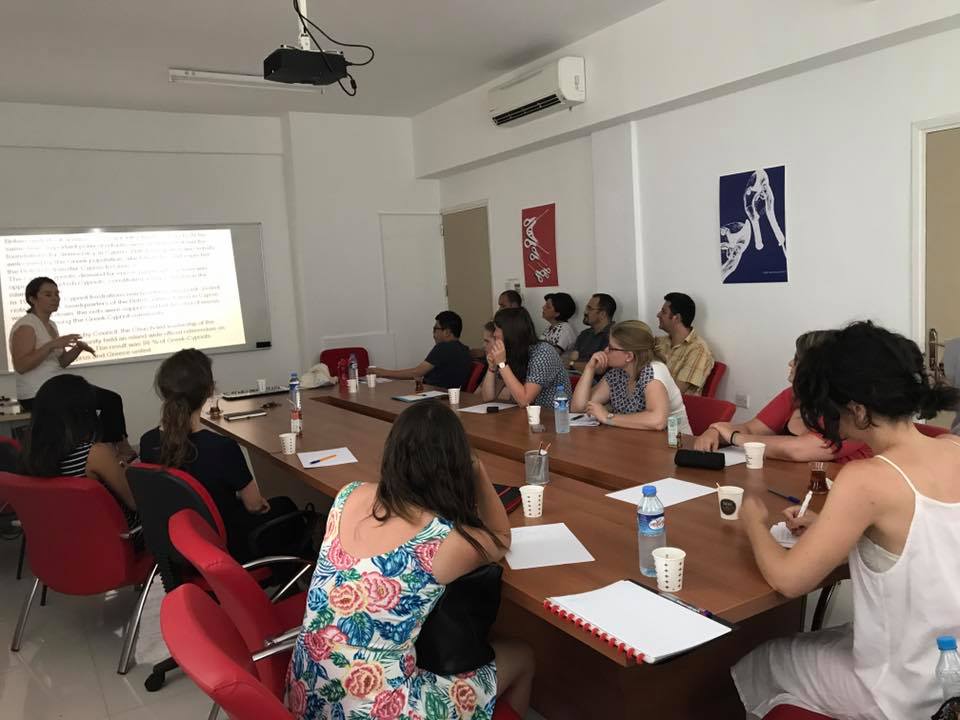 The local and international dynamics of the Cyprus Problem have been analyzed …
At the meeting, all national and international aspects and dynamics throughout the historical process of the Cyprus problem were analyzed with the active participation and questions of the students, also transferring the day-to-day roots of the British administration with a historical perspective towards the Cyprus problem. In particular, the role and implications of the UN and the European Union (EU) were also discussed with regards to the Cyprus problem, which is regarded as one of the oldest issues on the agenda of the United Nations (UN), after the Arab-Israeli affair.
The research visit ended with a seminar where students and faculty members discussed the possibility of a comprehensive settlement in Cyprus on an ongoing basis and the anticipation of the negotiation process.