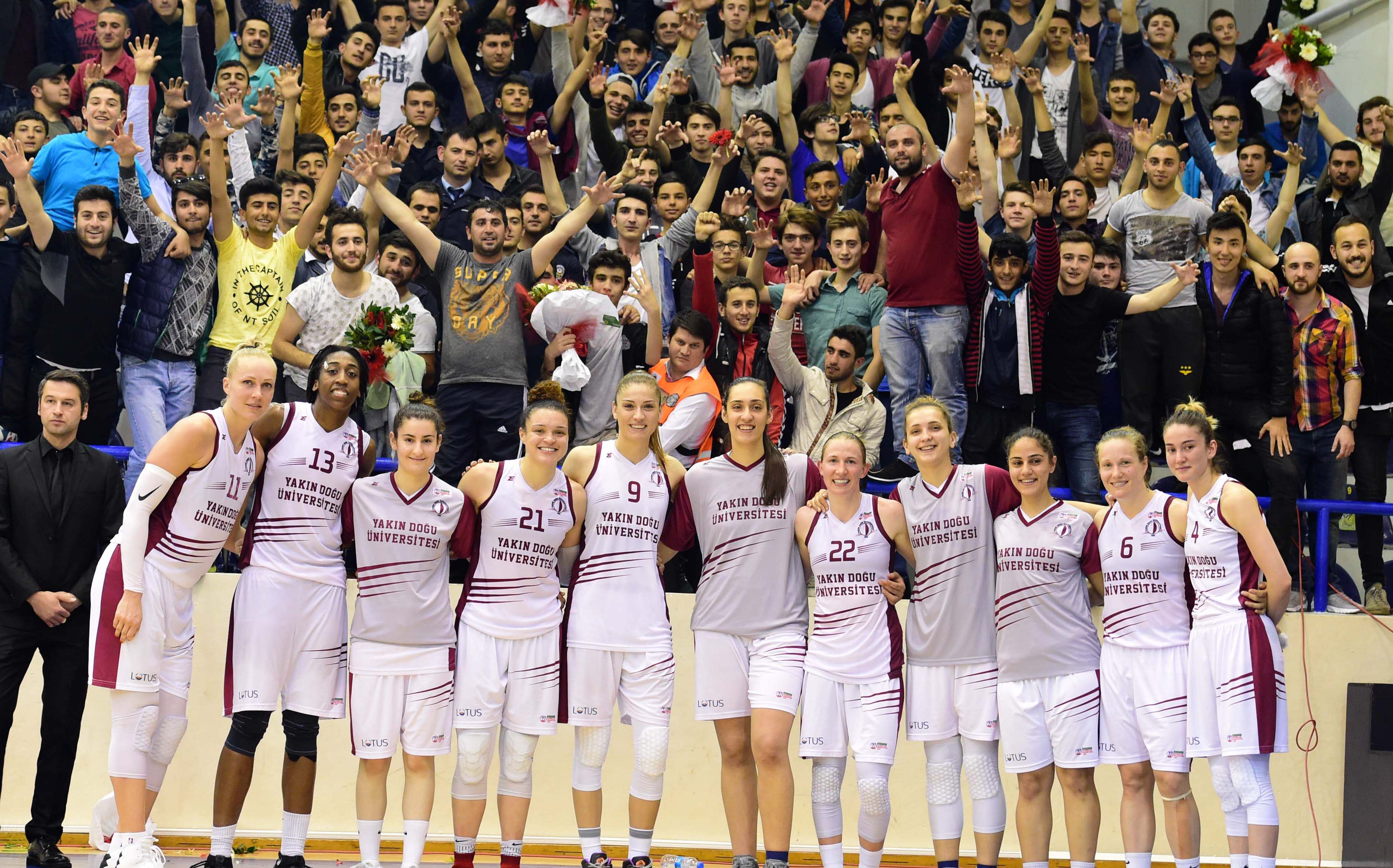 Near East University Women's Basketball Team defeated its rival Fenerbahçe in the first match of Turkey Women's Basketball League play-offs at its home game.
According to a press statement issued by the Near East University Press and Public Relations Directorate, in the match played at Istanbul Caferağa Sports Hall, Near East University reached to a 43-36 advantage in the rebounds and Yelena Leuchenka was the best scorer with 20 points.
Featured …
Near East University: Yelena Leuchenka 20 points, 11 rebounds, Kayla McBride 18 points, 4 rebounds, 4 assists, Courtney Vandersloot 18 points, 8 rebounds, 10 assists, Quanitra Hollingsworth 10 points, 8 rebounds, Elin Eldebrink 7 months, 1 Ribiaunt, 3 assists, 2 spring breaks, 5 rebounds, 3 assists, Olcay Cakir, 3 points, 3 rebounds and 3 assists.