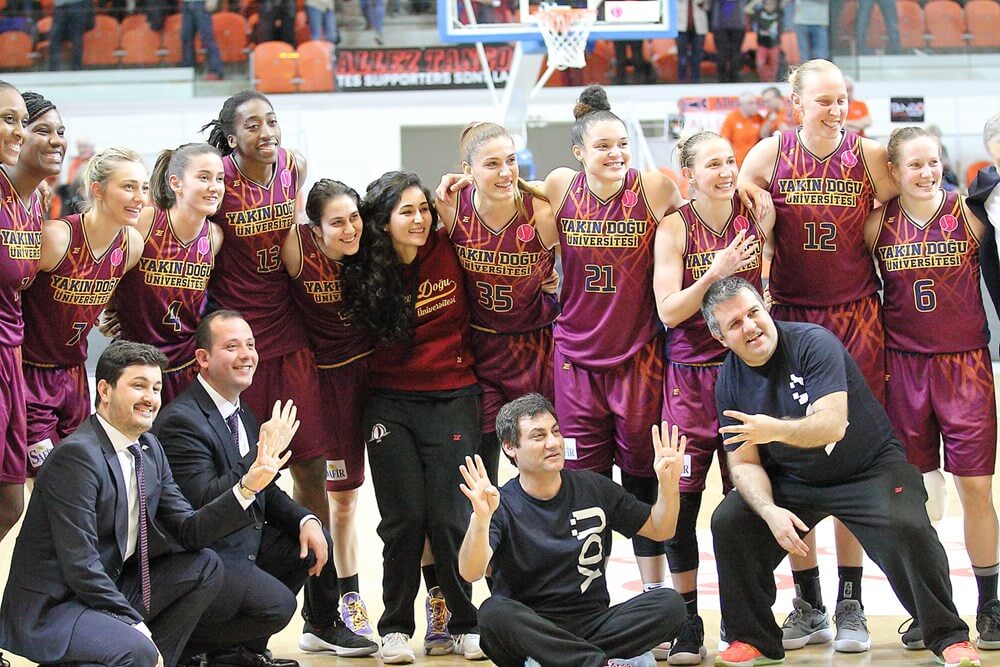 20-22 April, 2018 will be scene of FIBA EuroLeague Women Final Four matches to be held in Sopron, Hungary. For the first-time ever, Sopron will play host to the EuroLeague Women Final Four.
The Games will be broadcasted live on the web of FIBA and BRT 1 HD
The basketball lovers can watch all Final Four games live on www. fiba. com, on YouTube or on BRT 1 HD.
Four Teams are in Pursuit of the Cup
Near East University, Sopron Basket, UMMC Ekaterinburg and Dinamo Kursk will compete to be the champ of FIBA EuroLeague Women 2017-2018 Regular Season.
On Friday, April 20, 2018, Sopron Novamatic Arena will be the scene of thrilling semi-final matches; at 18:00 Dinamo Kursk faces UMMC Ekaterinburg and at 21:00 Sopron faces Near East University. The winners of these matches will play the final on Sunday, April 2018, while the losers of semi-finals will face for the third place on the same day.
Reigning EuroCup Women champions Near East University is about to take a historic first footstep onto the Final Four hardwood and it won't be surprise if they win their maiden EuroLeague title at the first attempt.
Near East University Sports Club released that Near East University Women's Basketball Team flew to Vienna yesterday and arrived at Sopron after a 45 minute bus journey. In the evening, the team performed their first training at Sopron Novomatic Arena.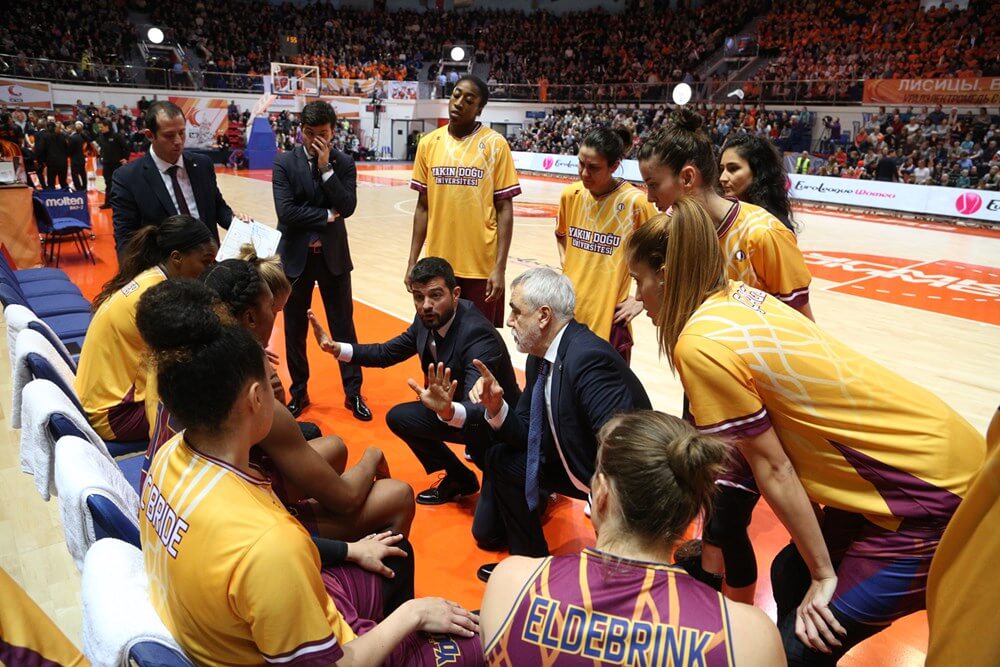 Zafer Kalaycıoğlu: "Breaths have been held"
Evaluating the semi-final match that they would play versus Hungarian Sopron Basket, Near East University Women's Basketball Team Head Coach Zafer Kalaycıoğlu stated that they were ready and waiting for the match time. Expressing that they had prepared in the best way for FIBA EuroLeague Women Final Four, Kalaycıoğlu underlined that they wanted to win the two games (semi-final and final) they need to climb to the top of that coveted podium as a champion. "This is our rookie year in FIBA EuroLeague Women; we want to be successful in Final Four which is the cup competition of very notable basketball teams having good players. I have full confidence in my team. We will fight to achieve a historic victory. Although we are Final Four first-timers, if we do win, no one can label it as a surprise" said he.