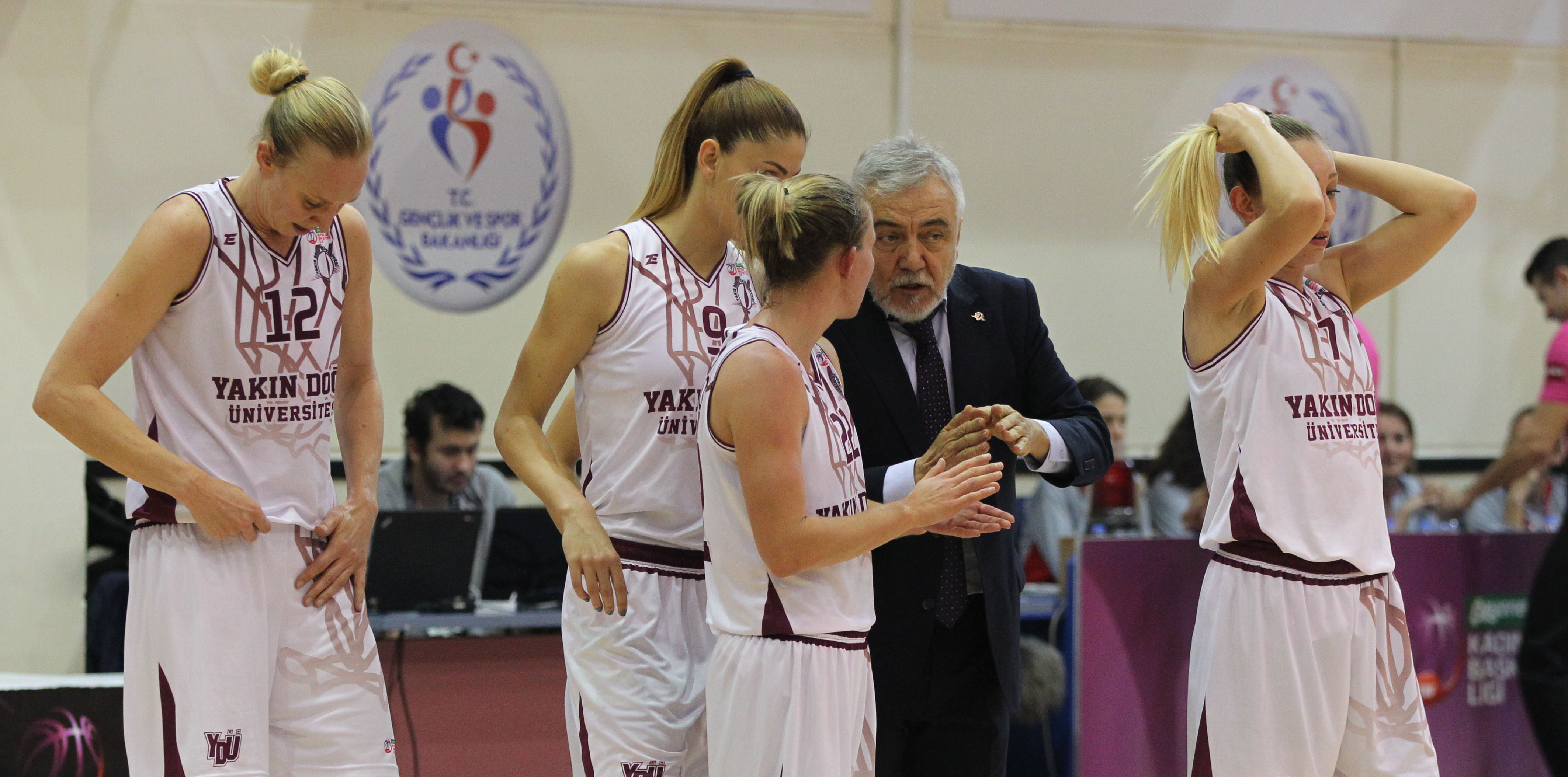 Near East University Women's Basketball Team is facing Fenerbahçe in the away match in the 19.th week of Turkey Women's Basketball Super League.
According to the information given by the Near East University Sports Club, the match between the two strong teams of the league will be played at the Metro Energy Sports Hall on March 4, 2018, at 14.30 with the TRNC hour and at 15.30 with the Turkey hour. Basketball fans will be able to watch the exciting challenge live from the TRT Sports screen.
Near East University, previously defeated by Fenerbahçe only, is in the leading position of the league while Fenerbahçe ranked third at the moment.
Zafer Kalaycıoğlu: "Both teams will reveal their strength"
Near East University Women's Basketball Team Head Coach Zafer Kalaycıoğlu, who commented on the away match with Fenerbahçe, said that the match will be an exciting derby where two big rivals will challenge to each other.
Kalaycıoğlu, who stated that both teams have very important names in women's basketball, said: "The atmosphere of the league is different now. Both teams are focusing on the goal of winnng the Euroleuage play-off second game on Wednesday, and going to the final four. Our players know the importance of the match. We have made the necessary preparations, we will do our best on the playing ground. Our opponent has the advantage of the field. Hopefully we will also play our matches in North Cyprus and receive audience support. I wish the best for both teams".