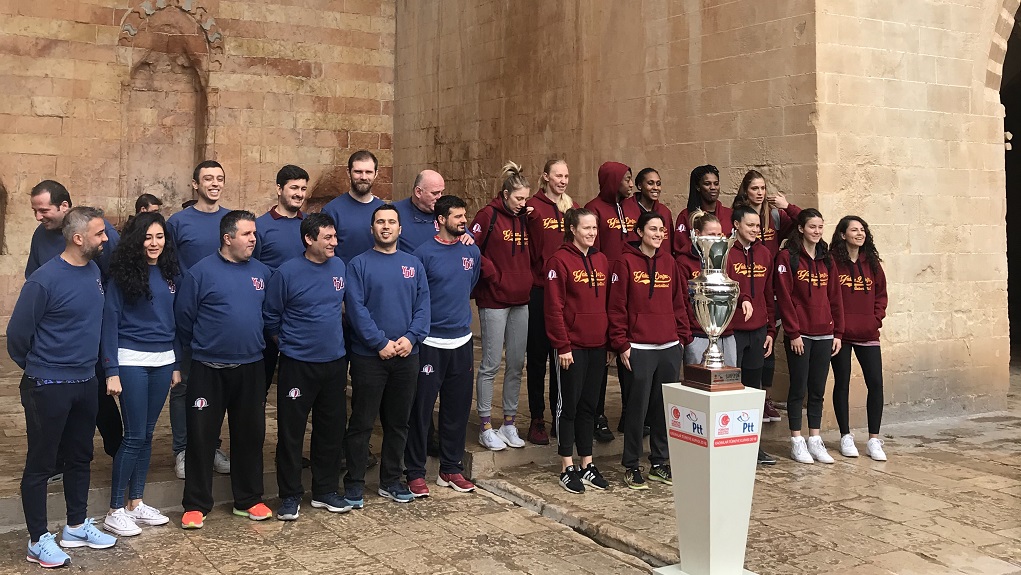 The final of the PTT Women's Basketball Championship of Turkey, which is hosted in Mardin, will be played between Near East University and Hatay BŞB (Metropolitan Municipality)
According to the statement made by the Directorate of Near East University Sports Club, the final match will be played on Sunday, 25th February 2018 at 14:00 (TRNC time) at the Artuklu New Sports Hall. It will be live broadcasted on Tivibu-Sports and RBF youtube,
Near East University Women's Basketball team previously became the Turkish Women's Basketball League Champion of the 2016-2017 Season that was held in Izmir and if the NEU team wins to final match to be played on the 25th, it will become the Champion for the second time.
Providing further details, it was expressed that this Championship was first organised during 1992-1993 and Galatasary and Fenerbahce teams became the champion eleven times each. Additionally, Botaş became champion twice. Other than these, the following teams achieved to be finalists each: Beşiktaş, Erdemirspor, Brisaspor ve Adana ASKİ, AGÜ, Migrosspor, Urla Gençlik and Istanbul University.
Zafer Kalaycıoğlu: "The Final is expected to be very challenging one and therefore the excitement is at peak!"
Making evaluations regarding being a finalist, Chief Coach of the NEU Women's Basketball Team, Zafer Kalaycıoğlu, stated that they truly wanted to once again become the Champion of the Basketball League in Turkey and mark the name of Near East University Women's Basketball Team. He added that they also wanted to win so that they can dedicate this triumph to the Turkish Republic of Northern Cyprus.
Bahar Çağlar: "We want to take the Championship Cup to the NEU Museum!"
Also making a statement, the Captain of the NEU Women's Basketball Team stated that they were rather to be happy to be present at the Championship held in Mardin . Moreover, as the previous champion of this league, they really wanted to win again and take the Championship Cup the Near East University Museum.
Olcay Çakır: "We are determined to do our best!"
NEU Athlete Olcay Çakır also expressed her gratitude to the youth interested in sports and thanked them for their support to the team. She said that they had an important final match to play and that they were determined to do their best to win. She ended her words by stating that they really wanted to bring the Cup back home!