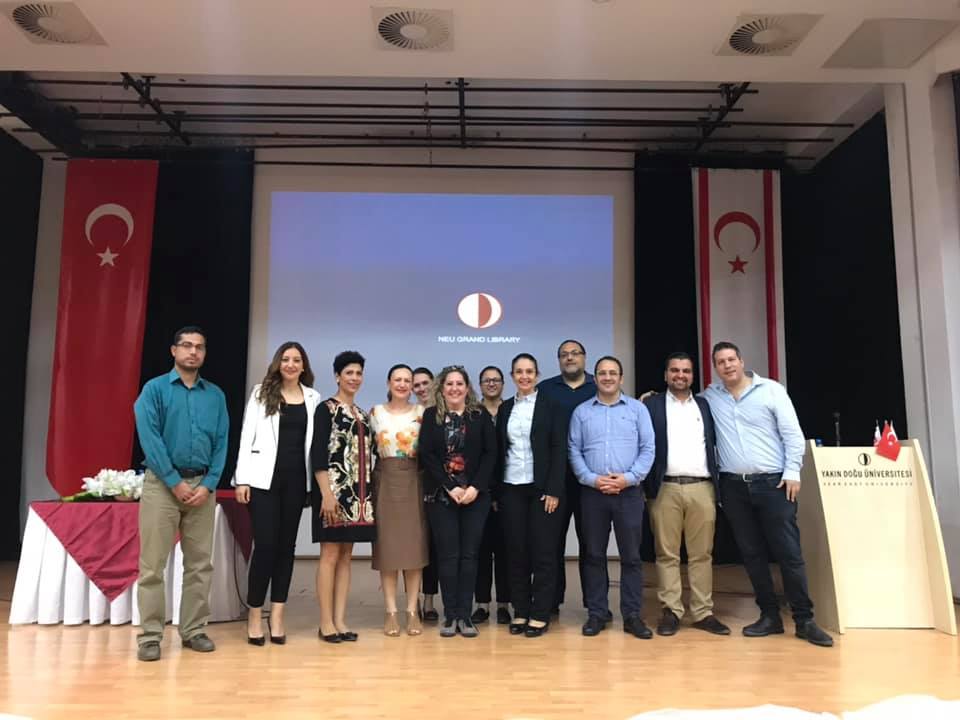 A seminar within the scope of the European Day was held by the Faculty of Economics and Administrative Sciences,  Department of European Union Relations.
The European Day event, which was held to celebrate the foundation of the European Union which started with Schuman Declaration and which is now a symbol of stability, peace and prosperity in the world, was held at the Great Library Hall 4 of the Near East University.
According to the press information given by the Near East University Press and Public Relations Directorate, two different presentations were made at the event. The President of the EU Harmonization Committee and the member of AKPA, Armağan Candan, were invited as speaker to the event.
In the event, which attracted great interest by faculty members and students, Armağan Candan pointed out in his speech that the European Union is the source of integration all over the world and the benefits of European integration should be remembered. Candan touched upon the difficulties of Northern Cyprus as it is kept out of the EU,  underlining what they are trying to do in the process of harmonization with the EU and in this context they have passed 26 laws and more than a hundred legislation.
Information on EU Scholarship Criteria and EU Assistance Program shared…
Within the scope of the event, Pembe Menteş and Derya Tangül from the EU Information Center talked to the students about the EU Information Center and the European Union's project and scholarship opportunities. The students were informed about the types of resources and communication networks that are available to help them.  Various materials including information about rural development, civil society, environment, scholarship programs and assistance to small and medium-sized enterprises provided to the North Cyprus community within the scope of the EU Aid Program was handed out to participants at the end of the event.