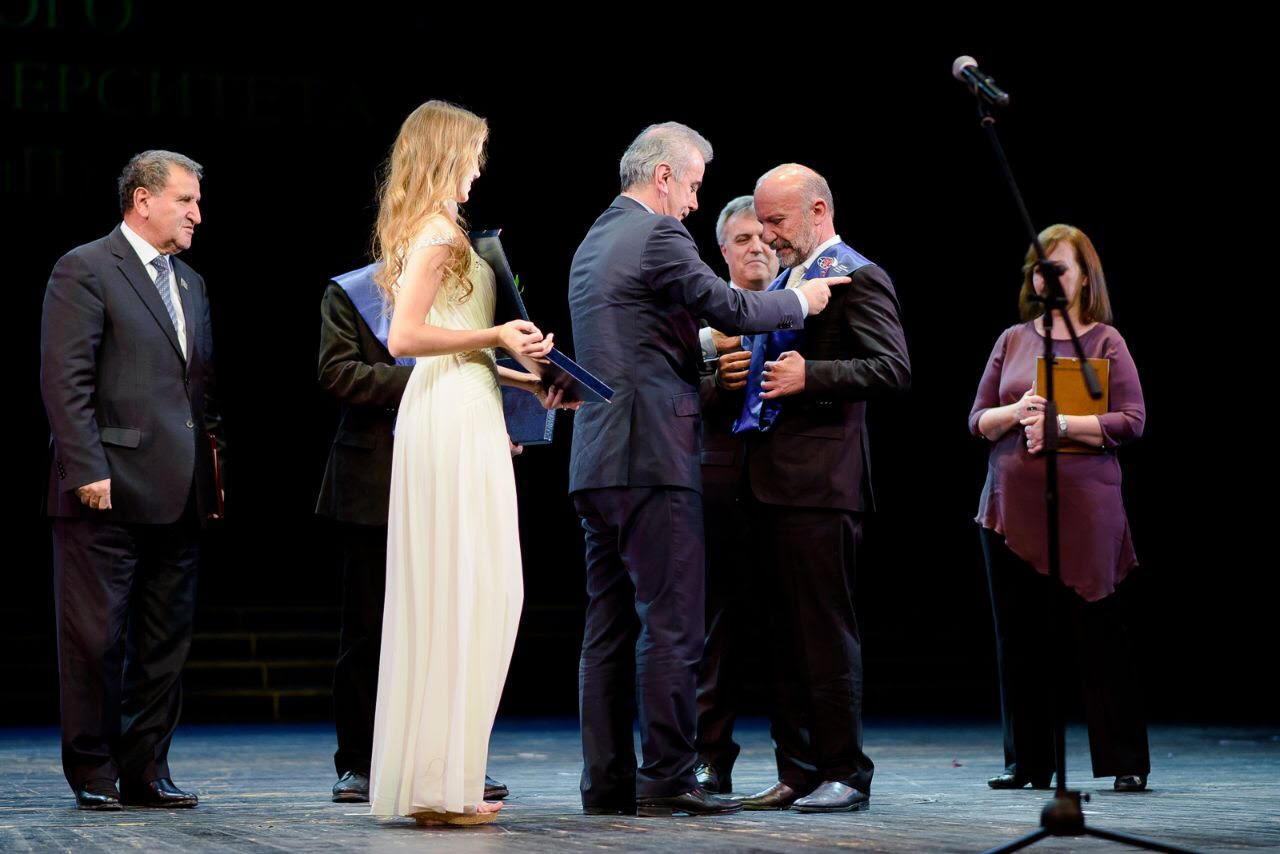 Dr. Suat İ.Günsel went to Rostov-on- Don as the special guest of Rector of Southern Feral University, Prof. Imran Gurreviçin due to the 25th anniversary celebrations of the University. .
It was revealed that the 25th anniversary celebration ceremony of Southern Feral University was held at the State Theatre Building of Rostov-on-Don and that a total of 1000 people including the Rectors of more than 20 universities; Governor of Rostov-on-Don which has a population of almost 5 million; Politicians; Academic Members and students.
Furthermore, it was stated that Dr. Suat İ.Günsel was presented an Honorary PhD by the Southern Feral University of Rostov-on- Don due to his valuable contributions in more than 20 different fields as part of the previously signed cooperation protocol between the Near East University and Southern Federal University.
It was also stated that the Founding Rector of Near East University, Dr. Suat İ.Günsel, delivered a speech as he received his Honorary PhD and that his speech was translated into Russian, impressing the guests.
In his speech, Dr. Suat I. Günsel stated that he knew the difficulties and the honour of establishing a University. He added that the state that the Southern Federal University reached within a quarter of a century was highly admirable. Furthermore, he explained that he perceived a university like a loom of the public. He emphasised the significance of education and health for any community and that they had established the 'roots' of Near East University in Northern Cyprus in 1988. Moreover, he stressed that currently the NEU has 30 thousand students from 110 different countries; that the University had 18 faculties and a total of 180 departments. Furthermore, he stated that Cyprus was a small island and just as they are always pleased to cooperate with motherland Turkey, they were also very pleased to cooperate with a big country such as the Russian Federation.
Dr.Suat İ.Günsel: "I do not boast with what I have done but with achievements yet to be accomplished!"
Addressing the students, Dr. Suat I. Günsel expressed that throughout his life he had always chased his dreams and is continuing to do so. He said that he did not boast with what he had done but he boasted with achievements he was yet to accomplished. He added that he did not others write his story and that instead he wrote it himself. Furthermore, he prioritised unity and inveterateness. He further expressed that he had always admired continental people since he himself was an islander; and for this reason he adopted a slogan stating that it was important to live on an island as a continental. He ended his words greeting the audience on behalf of himself and Near East University and congratulated the 25th anniversary of the University. He advised the students to be proud of their University.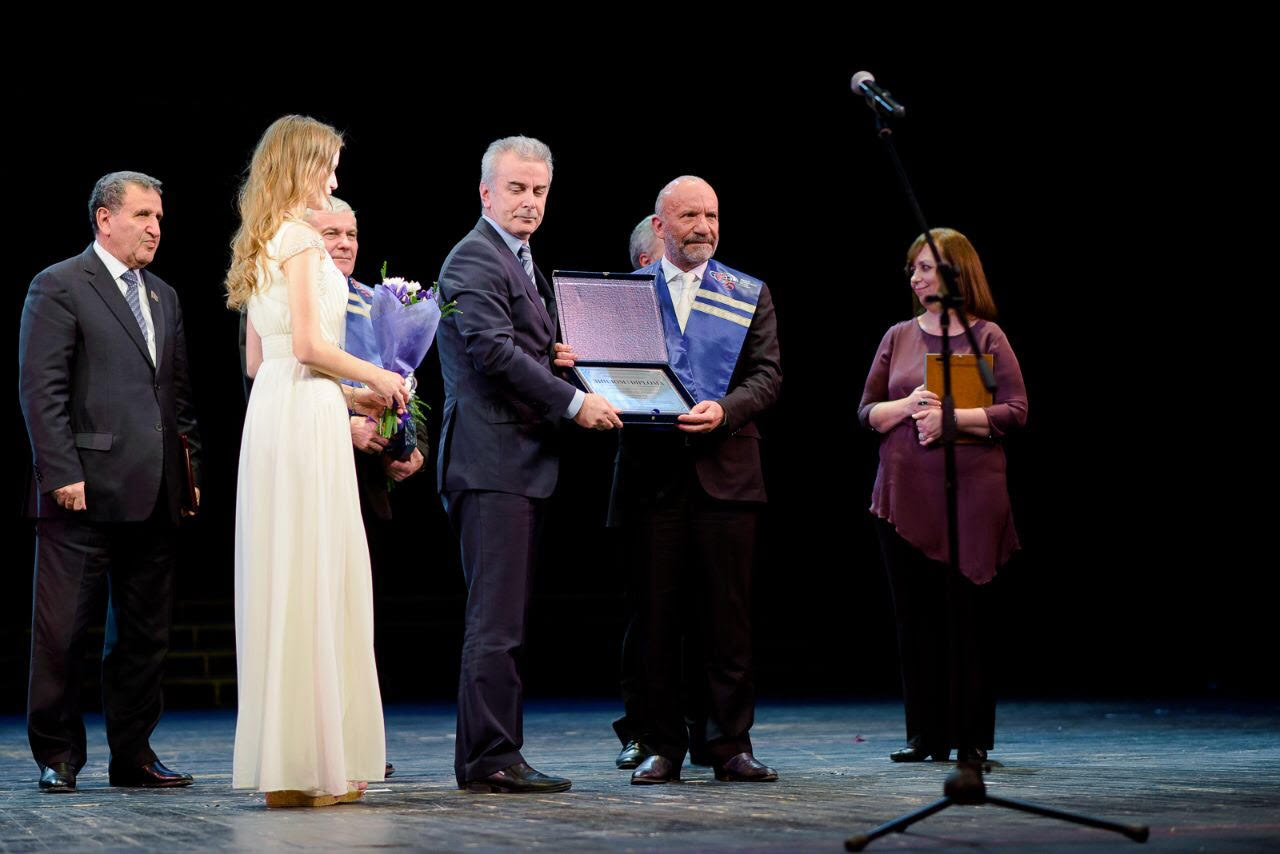 Subsequent to the speech, Rector of Southern Federal University, Prof. Dr.Imran Gurreviçin presented the Honorary PhD Certificate to Founding Rector of Near East University, Dr.Suat İ.Günsel.
It was revealed that the Founding Rector of Near East University Dr. Suat İ.Günsel was being accompanied by Vice Rector of NEU Prof. Dr. Fahrettin Sadıkoğlu during his visit to Rostov-on-Don.