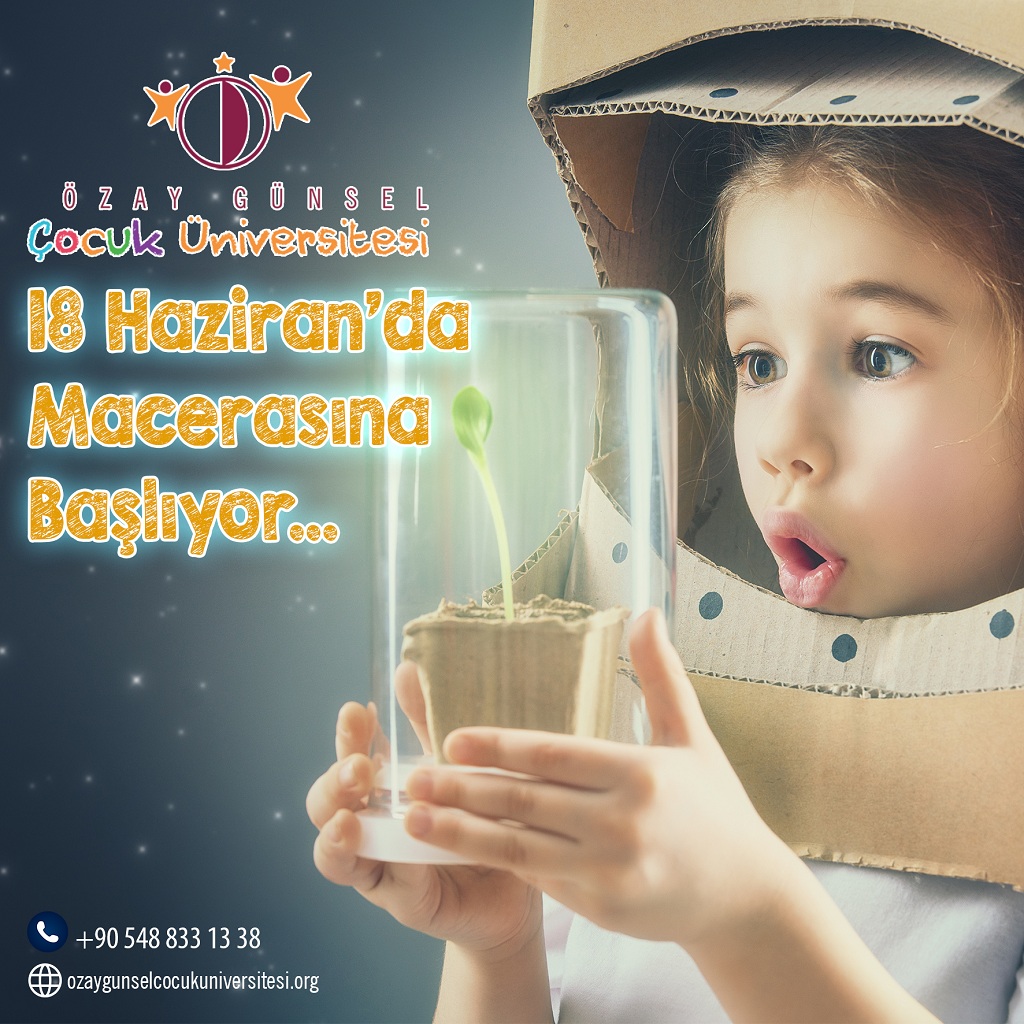 Özay Günsel Children's University, which aims to reveal the potential of each child participating in its programs, to make children discover new areas of interest, and to contribute to their development and skills, will be implement , concrete, visible and directly experience education modules to the 15-17 Age Group students called Universe.
Creating an environment where the children and young people will be able to use their full potentials in the workshops designed with the aim of attracting interest of children and young people in science, scientific thinking and art, students will be made familiar with the scientific research studies.
Children will improve their technical skills, teamwork capacities and communication skills while improving problem solving skills by participating in fun workshops in science, mathematics, engineering, technology and art.
Math, physics, art and other relevant subjects for science will be studied…
In 60 workshops designed by educators who are experts in the field of telling the scientific reasons of the natural events that we encounter in daily life and gaining children reasoning skills, individuals will be trained in the fields such as: life findings, building blocks of life, DNA analysis and principles, math workshop, Minecraft game creation, anatomy, animal traces, computer languages, cartoon design, skyscrapers, what we do in social life, spending money, recycling and renewable energy, gastronomy, sports branches and art studies as well as raising awareness of individuals in importance of science and art, self-confidence and self-determination.
Registrations end on June 11th… Trainings will start on June 18.
Between 18 June and 9 August 2019, Özay Günsel Children's University will continue its educational activities. Registrations can be made by June 11, 2019 through the registration stand at the entrance floor of the Faculty of Health Sciences of the Near East University and through the pre-registration form provided on ozaygunselcocukuniversitesi.org. For more information about Özay Günsel Children's University, please contact us at +90 548 833 13 38.