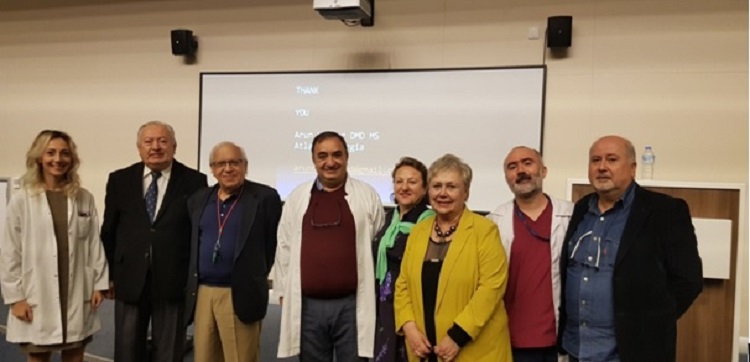 A conference titled "Digital Dentistry: New Age" and Full Crowns Against Adhesion Restorations" including topics such as thecurrent approaches, developments, new techniques, different types of restoration in the field of digital dentistry was given at the Near East University Faculty of Dentistry, as a continuation of periodic dentistry activities.
According to a statement from the Near East University Press and Public Relations Department, the conference was held in two sessions at the Faculty of Dentistry and Prof. Dr. Arun Nayyar from the Georgia Medical College Faculty of Dentistry attended to the conference.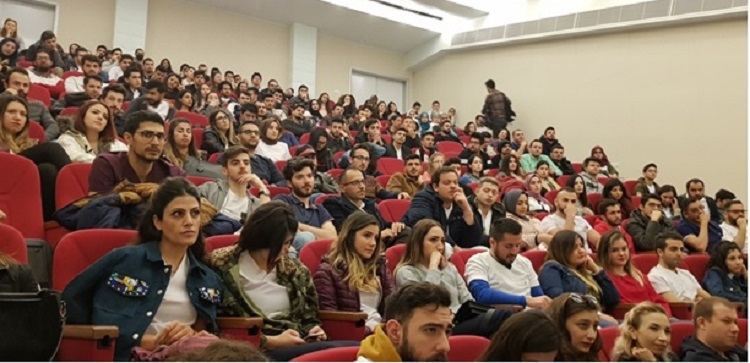 Headings on Automation of Prosthetic Restorations Production were discussed…
In the presentation, it was pointed out that the development of technology in the last 20 years, especially the computer-aided design and production systems have affected developments in dentistry and as these systems have led to revolutions in the field of dentistry, the 'Digital dentistry' concept stood out. It was emphasized that these systems, which have provided many functional advantages for dentists and prosthesis technicians, enable long-term prosthetic treatments along with the materials and techniques used.
A Plaque of Appreciation was presented in memory of the day…
At the end of the conference through which Important topics in the field of dentistry were discussed at the Faculty of Dentistry, the Dean of the Faculty of Dentistry Prof. Dr. M. Mutahhar Ulusoy presented a plaque of appreciation to Dr. Arun Nayyar.