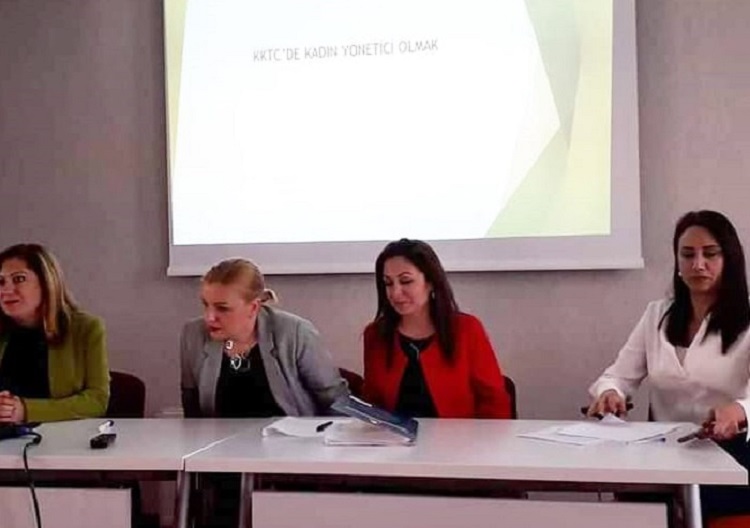 Head of Department of Art Teaching of Near East University, Assist. Prof. Dr. Fatma Miralay, represented the Near East University by presenting her work on "Female Artists in Cyprus during the Education and Historical Processes" at an International Conference on Contemporary Women`s Studies (IWSC 2019) that was held at Istanbul University, Turkey.
According to the press release issued by the Directorate of Press and Public Relations of Near East University, Assist. Prof. Dr. Fatma Miralay provided information on "Women's Identity and Art in Cyprus" at the panel held due to the conference (IWSC 2019). It was expressed that Assist. Prof. Dr. Fatma Miralay underlined the lack of written documents, especially in the field of plastic arts and added that there were no record of cultural books and scientific research on the issue. She also provided her evaluations on the work of women artists within the historical processes in Northern Cyprus.
In addition to the above, Assist. Prof. Dr. Fatma Miralay also provided details regarding social experiences of women and their reflections on art, revealing artistic identity alongside social roles placed upon women in Cyprus.
Art does not include gender discrimination…
Moreover, Assist. Prof. Dr. Fatma Miralay expressed that art did not have an identity and that saying a woman, or a man artist would be a gender discrimination. She stressed that art was a means of productivity and that it would be more convenient to make evaluations on an individual's experience rather than focusing on gender. Also, she said that there are not differences in artistic productions between women or men and that it was more important for gender roles and artistic identities to be revealed.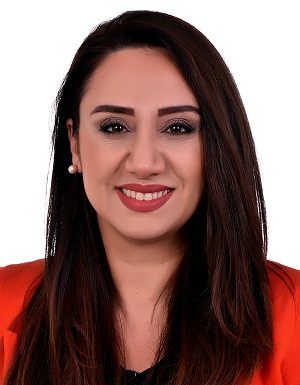 Women Artists during the Educational and Historical Processes…
She explained that at the beginning of the 1800s in Cyprus, madrasah education was administered whereas at the end of the 1800s, secular education started in the Turkish society. Therefore, related high schools and vocational schools were put into use. Later in the beginning of 1900s, with the British reign, the Turkish and Greek Cypriots were under the British education system and received art lessons as part of the curriculum. As the first modernisation steps, art lessons caused the need for art teachers. This in return, played a significant role in the decision making of male and female students in their careers.
In addition to the above, Assist. Prof. Dr. Fatma Miralay stated that during 1950-1960s, a group of women went to Turkey to become art teachers. In those days the most popular institutions were expressed to be Gazi Faculty of Education, Ankara Kız Teknik and Istanbul State Fine Arts Academy (Mimar Sinan) and thus, Turkish Cypriot women undertook their education on art. Such that in 1956, Aylin Örek undertook her education in Istanbul State Fine Arts Academy and was influenced by the impressionist movement, expressing the sections of pastoral and daily life in art work. Later, Aylin Örek continued her studies at the Paris Academy of Fine Arts in Marseille with a French state scholarship. In this regard, Assist. Prof. Dr. Fatma Miralay stated that in Aylin Örek`s paintings, Cyprus houses and Cypriot culture (wedding, village life), as well as figures influenced by Cubism drew attention.
Furthermore, in 1925 and 1945, as significant artists of that period Gönen Atakol and Olga Rauf undertook education in the field of art. Upon completion of their education and training, artists returned back to the island and began their careers as art teachers. However, none could go on continuous productivity in art and in fact, this was the case not only for the female artists but also applied to the male artists.