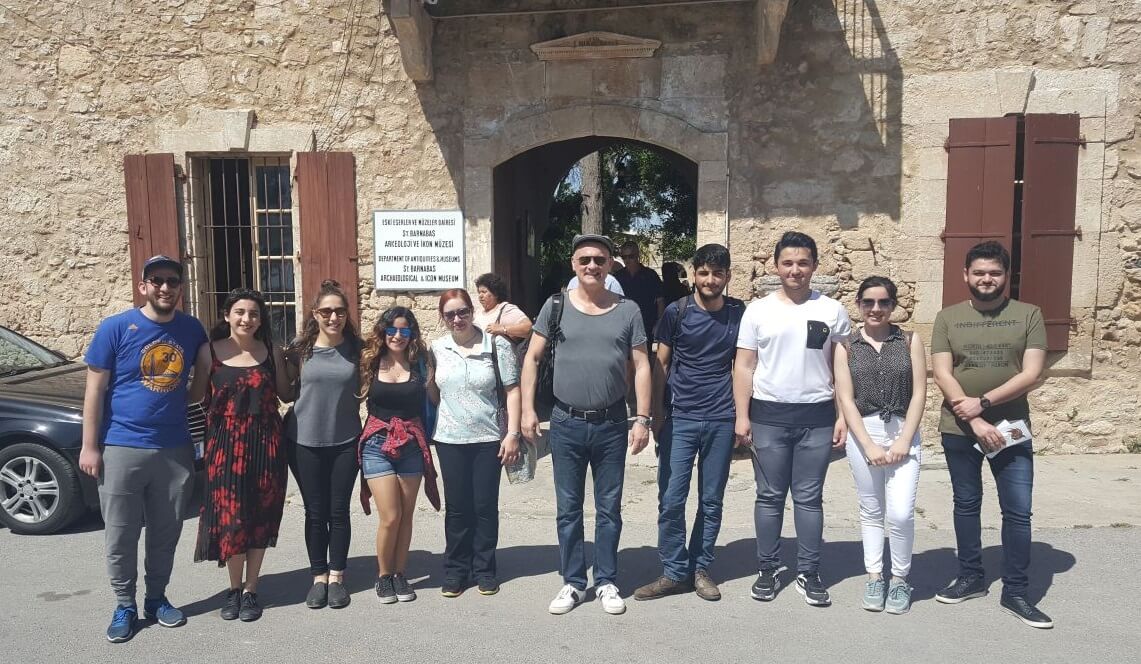 Within the scope of the Prehistoric Period and Civilization and History of Civilization courses, the Department of History of the Faculty of Arts and Sciences of Near East University organized a research and study trip to Famagusta region.
The Directorate of Press and Public Relations Office of Near East University released that Associate Professor Slobodan Iliç and Assistant Professor Gülcan Faika along with their students studying at the History Department of NEU Faculty of Arts and Sciences realized a research and study trip to Enkomi Archeological Site, St. Barnabas Archeology and Icon Museum, Salamis Ancient City and Famagusta Castle.
During the trip, students were provided with chronological and detailed information about the prehistoric and post-historical periods regarding the ancient civilizations once prevailed in Famagusta and its surroundings.
The Fundamental Goal is to Raise Well-Equipped Students…
Highlighting the crucial role of such research and study trips in enabling the students to blend their theoretical knowledge with on-site observations and apps, Professor Ali Efdal Ozkul, the Dean of Faculty of Arts and Sciences of Near East University, states that the fundamental goal is to raise individuals who are equipped with comprehensive professional knowledge and ethics and who are capable to shed light on the future.