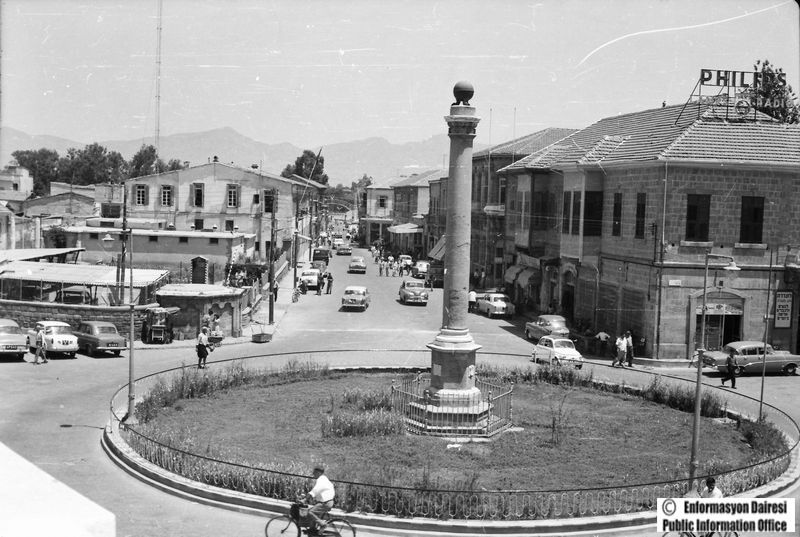 It is reported that the sculptures of the names of the famous people of the Turkish Cypriot community who will take part in the Turkish Cypriot National History Museum, which will be opened in 2020 on the Near East University campus, will be determined through a survey.
According to the Near East University Press and Public Relations Directorate, sculptures of the famous people who who became the idols of the Turkish Cypriot Community in either social or political terms and left deep traces and memories in different stages of history will be exhibited at the National History Museum in order to introduce these people to the future generations.
The figures, whose sculptures will be exhibited at the Turkish Cypriot National History Museum, will be determined as a result of a survey through which questions on this issue will be asked to the Turkish Cypriot Community, and as a result of the survey, the statues of the people determined by the society will be built.
The names that have left traces in the Turkish Cypriot community will be immortalized…
Dean of Faculty of Arts and Sciences, Founding President of Cyprus Turkish National History Museum, Prof. Dr. Ali Efdal Özkul stated that as the Near East University, along with the social and educational activities, with this step they will be delighted to pay the debt of the society to the people who left their traces in our history.
Prof. Dr. Ali Efdal Özkul stating that as the Near East University they attach great importance to rooting in these lands, added that "However, no matter how much you try to take root in a place if you have broken out of your history, if your knowledge is not strong enough, your roots can not hold". The archives of the Turkish Cypriot History Museum, which will open its doors to the visitors in 2020, will start with the conquest of Cyprus, which dates to 1570-71, continue with the British colonial period and the Republic of Cyprus and the period between 1955 and present will be the main theme of the National Struggle period…
Historical documents, paintings, tools will be exhibited in the museum…
At the museum, the audio visual materials depicting the periods starting from the very first days of the arrival of Turkish Cypriot people to the island, such as clothes, weapons, vehicles as well as historical documents, paintings and sculptures belonging to these periods will be exhibited. It is aimed to create a museum where the visitors of the museum, especially young people, will visit the place with enthusiasm and excitement in an environment that will allow them to comprehend their ancestors' struggles.