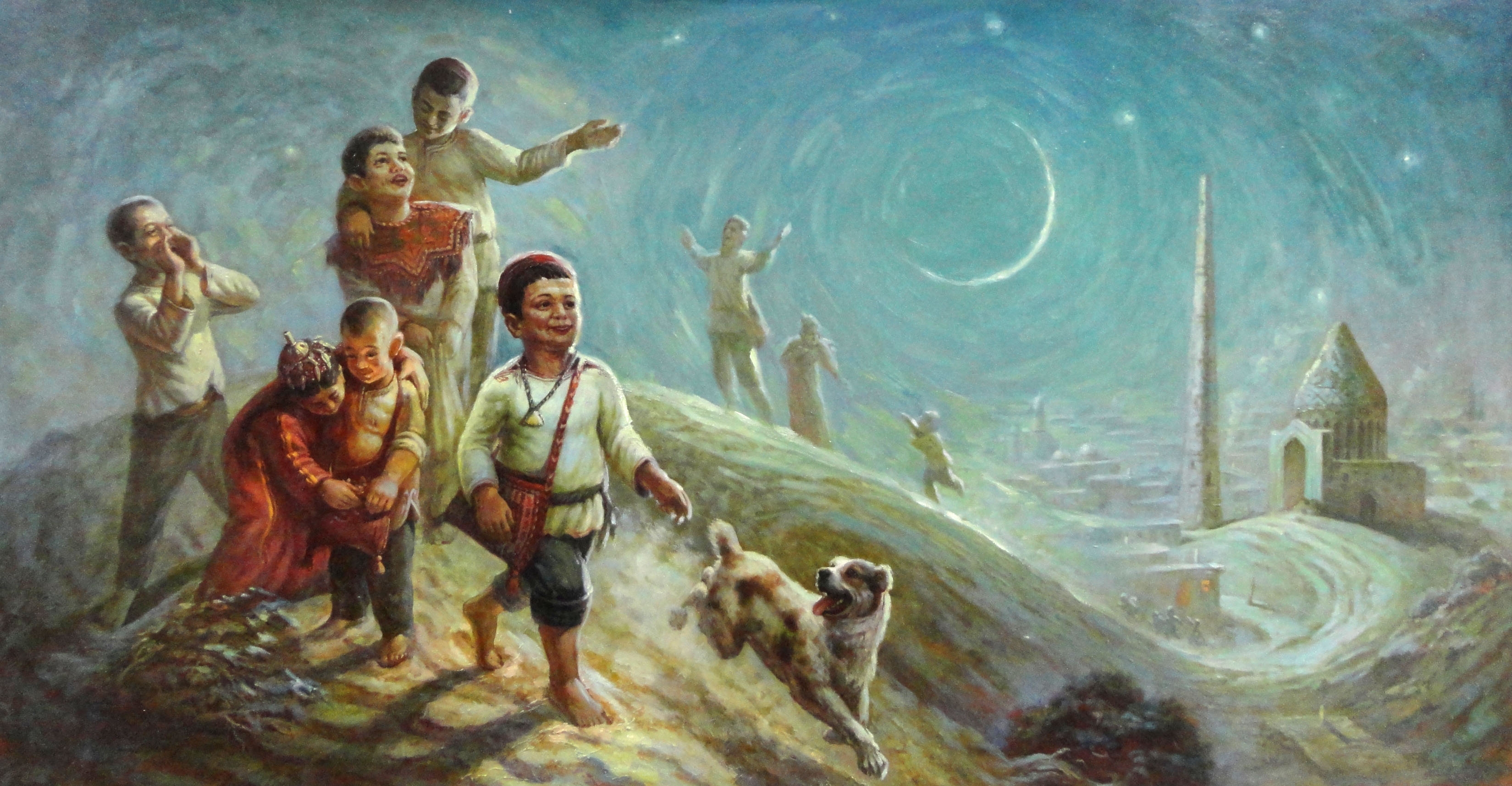 "Turkmenistan and Tatarstan Artists' Exhibition", which consists of two distinguish exhibitions that feature a total of 50 artworks specially prepared for Cyprus Museum of Modern Arts is going to be opened by Cemal Özyiğit, Minister of National Education and Culture.
The Directorate of Press and Public Relations Office of Near East University released that the opening ceremony of the two distinct exhibitions will be held at the Exhibition Hall of the Near East University Hospital at 10:30 on Friday 26 April 2019.
The "Turkmenistan and Tatarstan Artists' Exhibition" will be open for visits from 08:00 to 17:00 on weekdays until 09 May 2019.
Every Aspect of Turkmenistan Art of Painting will be exhibited...
Consisting of 27 paintings created by 9 talented Turkmen painters, Turkmenistan Artists' Exhibition will reflect all aspects of Turkmen art of painting and sections from the daily life in Turkmenistan. While Ogulgeldi Mamedova's paintings depict the national elements taking place in Turkmen legends, Murad Khodzhakuliyev's paintings illustrate romance with different colors and color combinations. Gulnaz Rozykulova contributes to the exhibition with works in which she demonstrates her passion in both historical monuments and jewelry while Ahmet Khallyev's paintings depict historic military aspects. The paintings created by Aman Modiyev, one of the youngest painters of the group, depict the women's motifs in nature, Gahryman Gochmyradov's works illustrate compositions composed of different figures, Bayram Nuriev's works reflect his inspirations from his own village, Abdylla Mammetberdiev's works depict traditional miniatures and Chary Yazmyradov's paintings illustrate poets, singers and women portraits.
Tatarstan Culture will be reflected through works...
The "Tatrstan Artists' Exhibition" features 27 artworks created by 7 talented painters. Ilnur Siraziev's portraits depicting people looking for the philosophy, Mahmut Vagapov'' portraits depicting nature and interior design, Ruslan Kamidullin's paintings depicting old cities, streets as a way of thinking, Gulnaz Adgamova's works depicting birds with literalism, Rabis Salyakhov's folkloric works, Aigul Kiyamova's works depicting the culture and traditions of Tatar people, and Renat Gabassov's various workouts will be the core of the exhibition.