Directed by Vasvi Çiftçioğlu and Doğuş Özokutan, the Turkish Cypriot made short film "Random Attempts" was screened at Near East University Faculty of Communication.
According to the press release issued by the Directorate of Press and Public Relations Office of Near East University, the short film "Random Attempts" which has been screened in more than 40 international festivals and won four awards so far, is the first and only Turkish Cypriot film that officially selected for the international competition of the 18th Shorts Shorts & Asia Film Festival, which is an OSCAR qualifying one. Following the film screening, the Director Vasvi Çiftçioğlu engaged in a talk held within the frame of the event organized by the Department of Radio, TV and Cinema of the Faculty of Communication. The organization took place at the Communication Faculty and was attended by students, research assistants and academicians. During the talk, Çiftçioğlu shared his experiences relevant to the film and sector. Underlining that the storyline was more important than anything else, Çiftçioglu stated that the film was about the failing suicide attempts of a woman who was questioning the meaning of life. Besides, challenges of artistic production in Cyprus were addressed.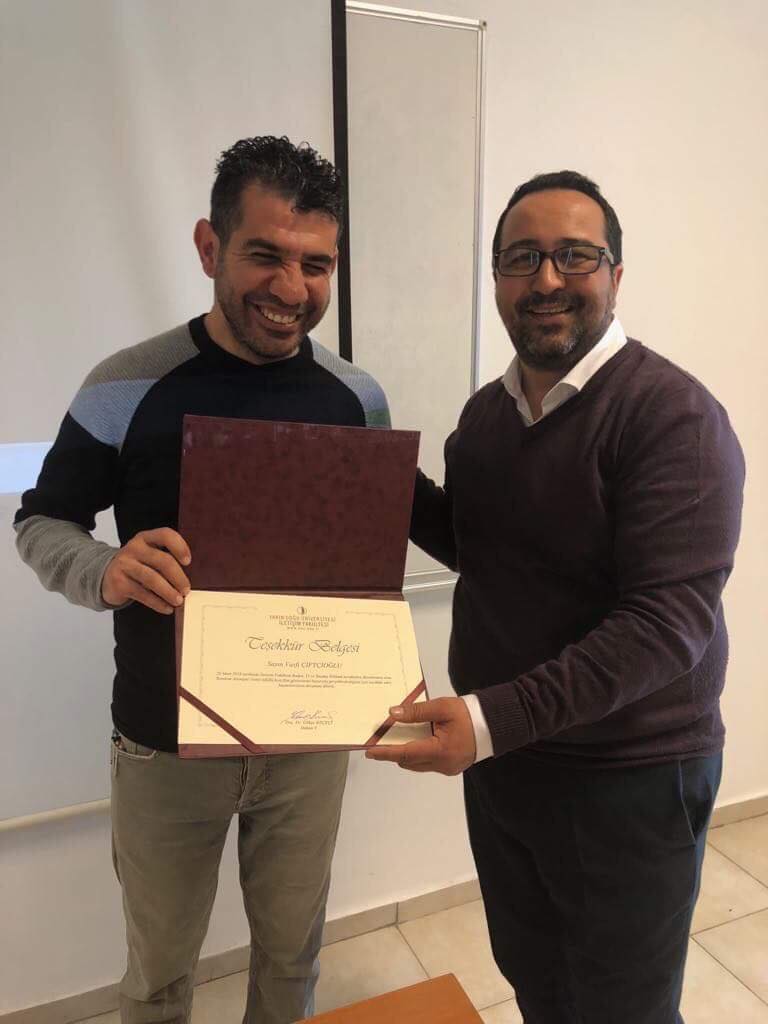 Following the conversation, Cinema, Raido and Television Department Chair Assoc. Prof. Dr. Fevzi Kasap presented a thanks certificate to Çiftçioğlu and expressed his satisfaction regarding hosting him at Near East University Faculty of Communication.
Remember the value of your life in 7 minutes
Both the film screening process and the conversation were very fruitful in terms of time- effect. The storyline of the short film that is about the suicide attempts of a woman with no considerable problems reminds the audience the value of life and promotes a great awareness.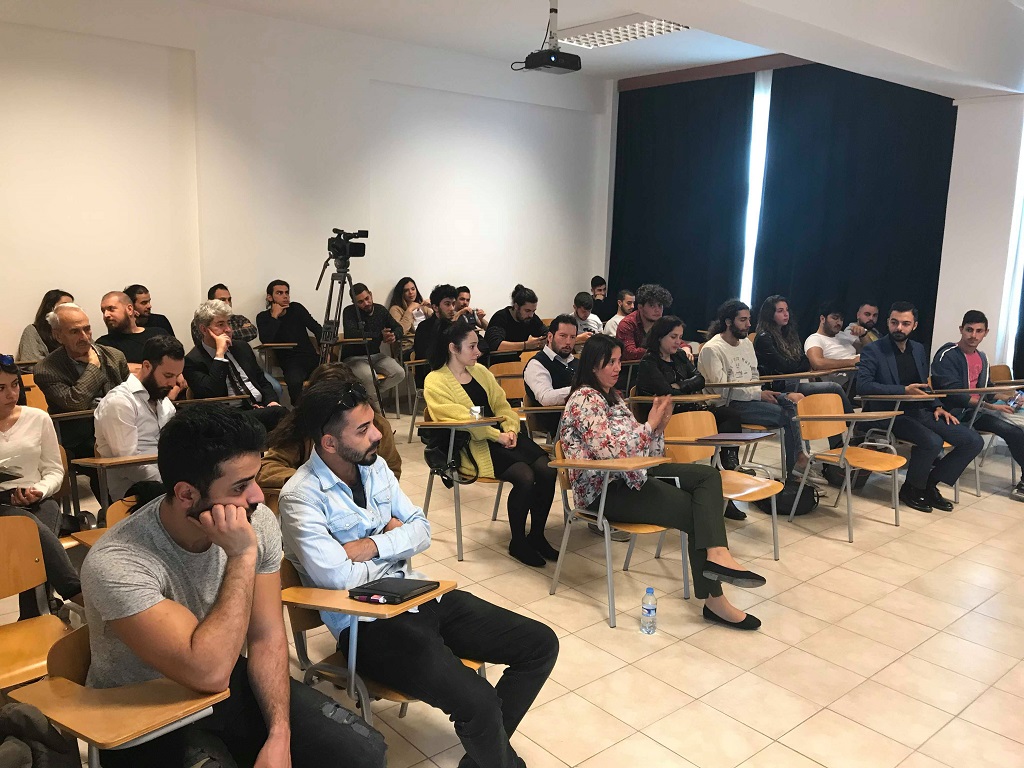 A film to give a life lesson!
The film that features sections from the life of a young girl questioning the life and considering monotony in the vicious circle of home-work as a reason enough to attempt suicide. The academic and administrative staff of the faculty described the film as a life lesson to learn.
Active support will be provided for Arts, new activities will be held
During the event, it was emphasized that arts needed to be supported more as it was one of the vital veins of the life. It was also underlined that the 3rd Media and Cinema Symposium would be realized within the body of NEU Faculty of Communication in the coming days.