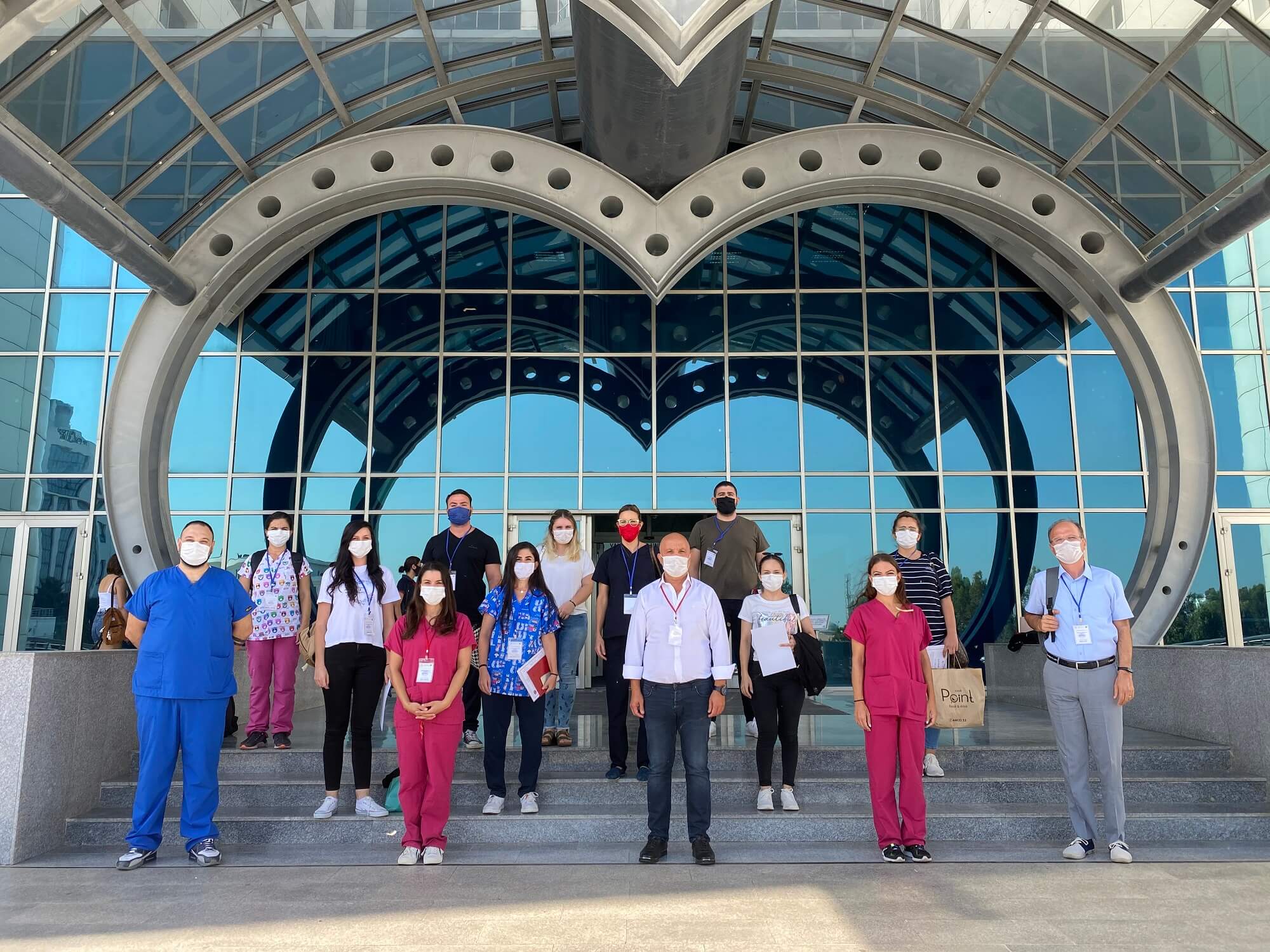 The applied COVID-19 PCR Academy was held for microbiologists and molecular biologists working in the Turkish Republic of Northern Cyprus in cooperation with the Near East University DESAM Institute, Turkish Microbiology Society and TMC-TRNC Microbiology Platform.
Training on the pre-analytical, analytical, and post-analytical stages of the "Polymerase Chain Reaction (PCR)" test, which is a molecular method used in the diagnosis of COVID-19 disease caused by the SARS-CoV-2 virus, was given in the applied course held at the Near East University Hospital.
In the course, in which private laboratories in different regions of the TRNC, state hospitals and private hospital laboratories, scientists working at universities and students studying in relevant departments also participated, the operation diagrams were examined since the arrival of the clinical samples to the laboratory, the use of personal protective equipment by the personnel working in the laboratory, the important points to be considered in the application phase of the PRC tests, the analysis of the PCR test results, the problems that may be encountered in the analysis and their solutions, the precautions to prevent possible contamination in the laboratory environment and all stages of the applications were carried out in practice.
At the training started with the opening speech of TMC-TRNC Microbiology Platform President Prof. Dr. Tamer Şanlıdağ; Near East University Faculty of Medicine Microbiology and Clinical Microbiology Department and Near East University DESAM Institute COVID-19 Diagnostic Laboratory researcher Assoc. Prof. Dr. Buket Baddal, Near East University Faculty of Medicine, Department of Medical Biology lecturer Assoc. Prof. Dr. Mahmut Çerkez Ergören and Near East University Medical Faculty Medical Genetics Department faculty member Assoc. Prof. Dr. Pınar Tulay took charge.