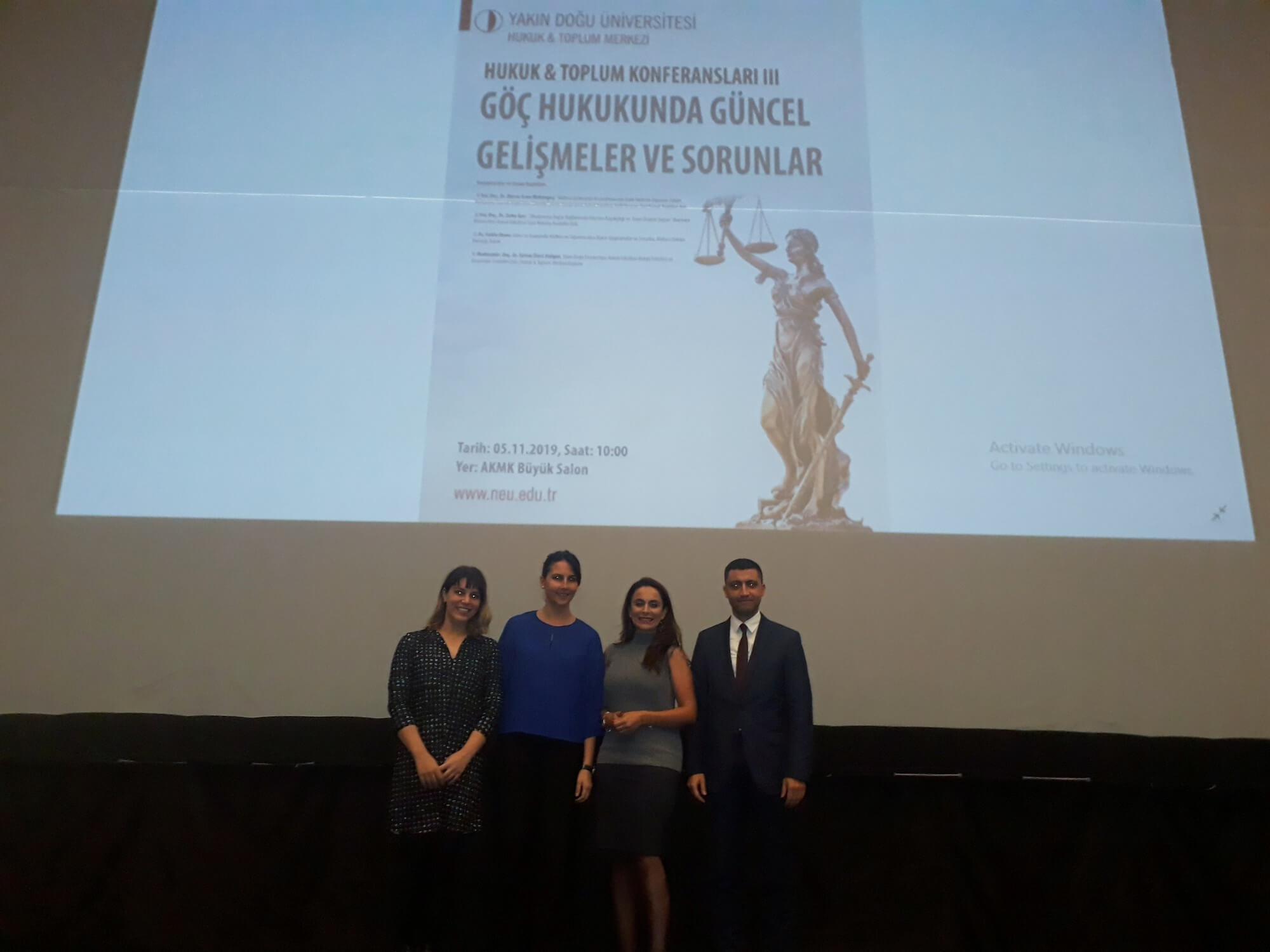 The third of the Law and Society Conferences that organized by the Near East University Law and Society Center was realized under the title of "Current Developments and Challenges in Migration Law".
The Directorate of Press and Public Relations Office of Near East University released that Assistant Professor Merve Acun Mekengeç, member of the Board of Law and Society Center and lecturer at NEU Faculty of Law, Assistant Professor Zafer İçer, lecturer at Marmara University Faculty of Law, and Lawyer Fezile Osum, Chairperson of Turkish Cyprus Refugee Rights Association , made presentations within the scope of the conference that held at Near East University Atatürk Culture and Congress Center (AKKM).
Refugee Law was discussed…
Making a presentation on ""Factors constituting a source of fear of being persecuted that based on justifiable reasons in acquisition of refugee status", Asst. Prof. Dr. Merve Acun Mekengeç addressed the basic concepts regarding the refugee law and under the light of international law documents, she delivered information about the inclusion clauses concerning the determination of refugee status for those, who left their countries with the fear of being persecuted for reasons of race, religion, nationality, membership of a particular social group or political opinion.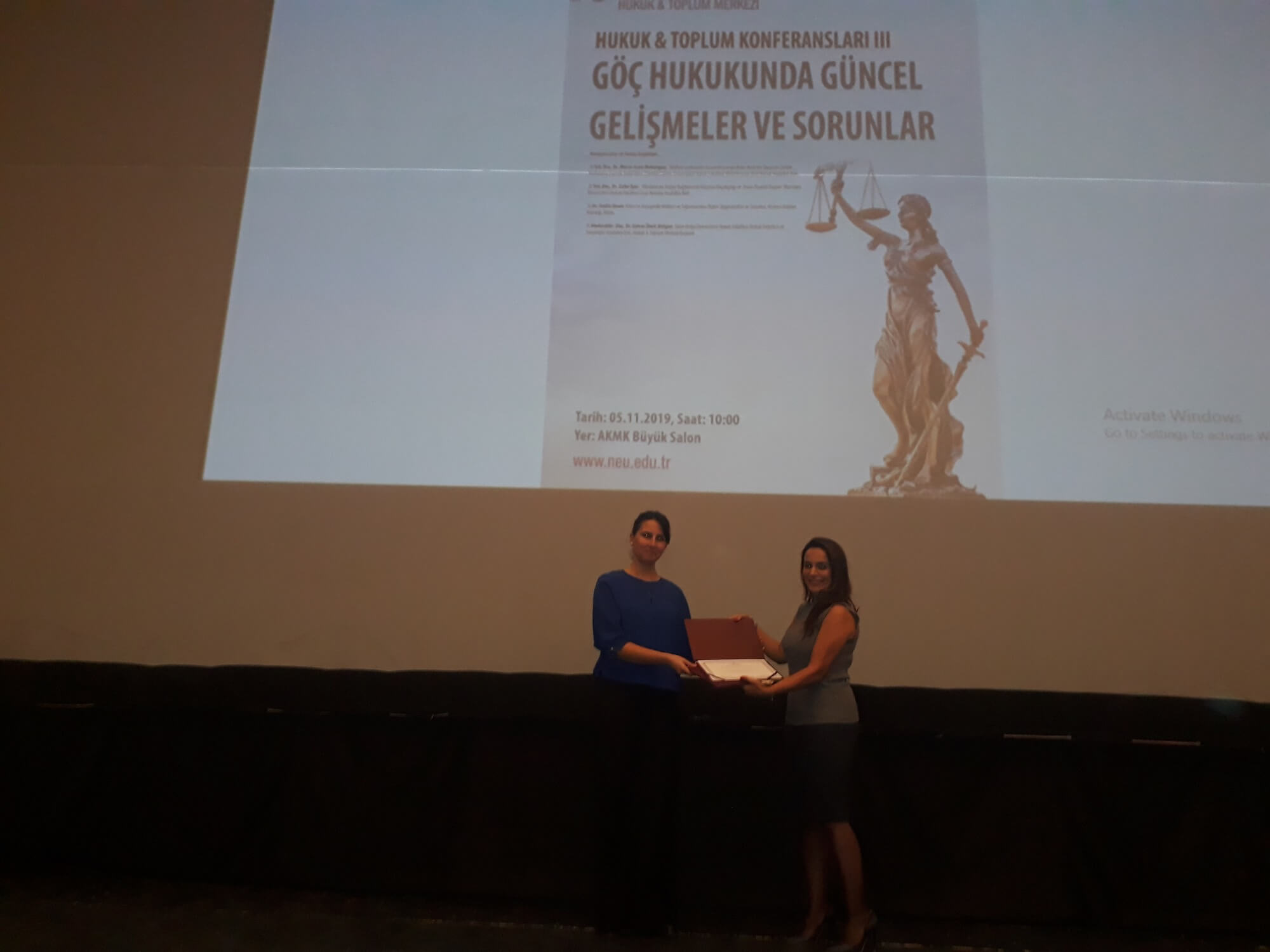 Refugee smuggling and penalty decisions were discussed…
In his presentation titled "Refugee smuggling and human trafficking crimes within the scope of international crimes", Asst. Prof. Dr. Zafer İçer addressed the material and nonmaterial components of refugee smuggling and human trafficking crimes defined in Turkish Penal Code and touched upon the applications in Turkey within the framework of the Supreme Court's decisions.
Legal arrangements concerning migrants and asylum seekers were explained…
In her presentation titled "Applications and challenges concerning the migrants and asylum seekers in Northern Cyprus", Lawyer Fezile Osum addressed the legal frame and applications concerning asylum seekers and migrants in TRNC Law. Highlighting that the relevant legislation fell short to address the current needs, Lawyer Osum touched upon some current court decisions and administrative applications concerning the issue.
The Conference, which was moderated by Associate Professor Eylem Ümit Atılgan, the Chairperson of Near East University Law and Society Center and the Dean of the Faculty of Law of the University of Kyrenia, came to an end following the question-answer session.