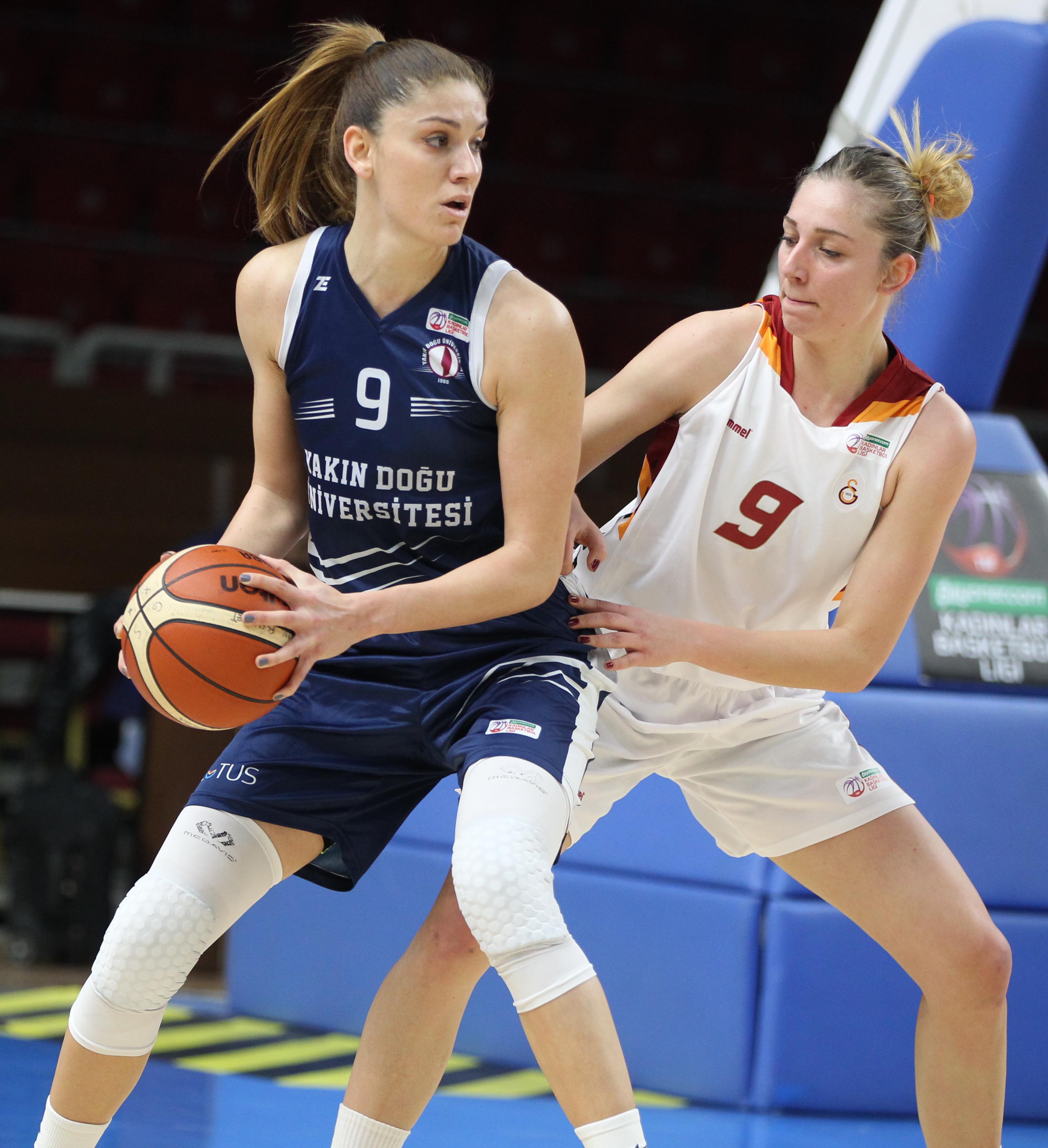 Eliminating the French team ESBVA-Lille at the EuroCup Women quarter final matches, the Near East University paired with Galatasaray for EuroCup semi-final matches. The legs of the FIBA EuroCup Semi-Final follow a home and away format.
According to the press release issued by the Directorate of Press and Public Relations Office of the Near East University, Galatasaray is hosting Near East University for the first leg of the EuroCup semi finals that will take place at Abdi İpekçi Sports Hall at 19:30 on 21 March, 2017 (today). The return leg of the semi-final will be played on 24 March. The other semi finalists Bellona AGÜ and Hatay Metropolitan Municipality will also play two legs and compete to be the finalist. The finalists will be determined by aggregate score, the sum of the scores of two legs. The FIBA EuroCup Final will be played on 5-12 April respectively. The match will be broadcasted live by TRT Sport, www.fiba.com and BRT 2.
Zafer KALAYCIOĞLU: "A match that we should be careful versus a team that won EuroCup and Euroleague"
Sharing his views regarding the semi-final match versus Galatasaray, Zafer KALAYCIOĞLU, the head coach of the Near East University Women's Basketball Team, highlighted that they should be careful while facing such an experienced and strong team like Galatasaray. "Galatasaray is the only Turkish women's basketball team that achieved to win two cups in Europe. We are facing a team that won both EuroCup and Euroleague. Our previous wins against Galatasaray, don't mean that we are going to win this match. Of course, we will fight to the last drop our sweat to defeat this strong opponent, I trust in my team. We want to accomplish the same victory in EuroCup as we have accomplished in Turkey Cup. Like every team, we want to win the cup as well. For this, we will exhibit our best on the court" said he.