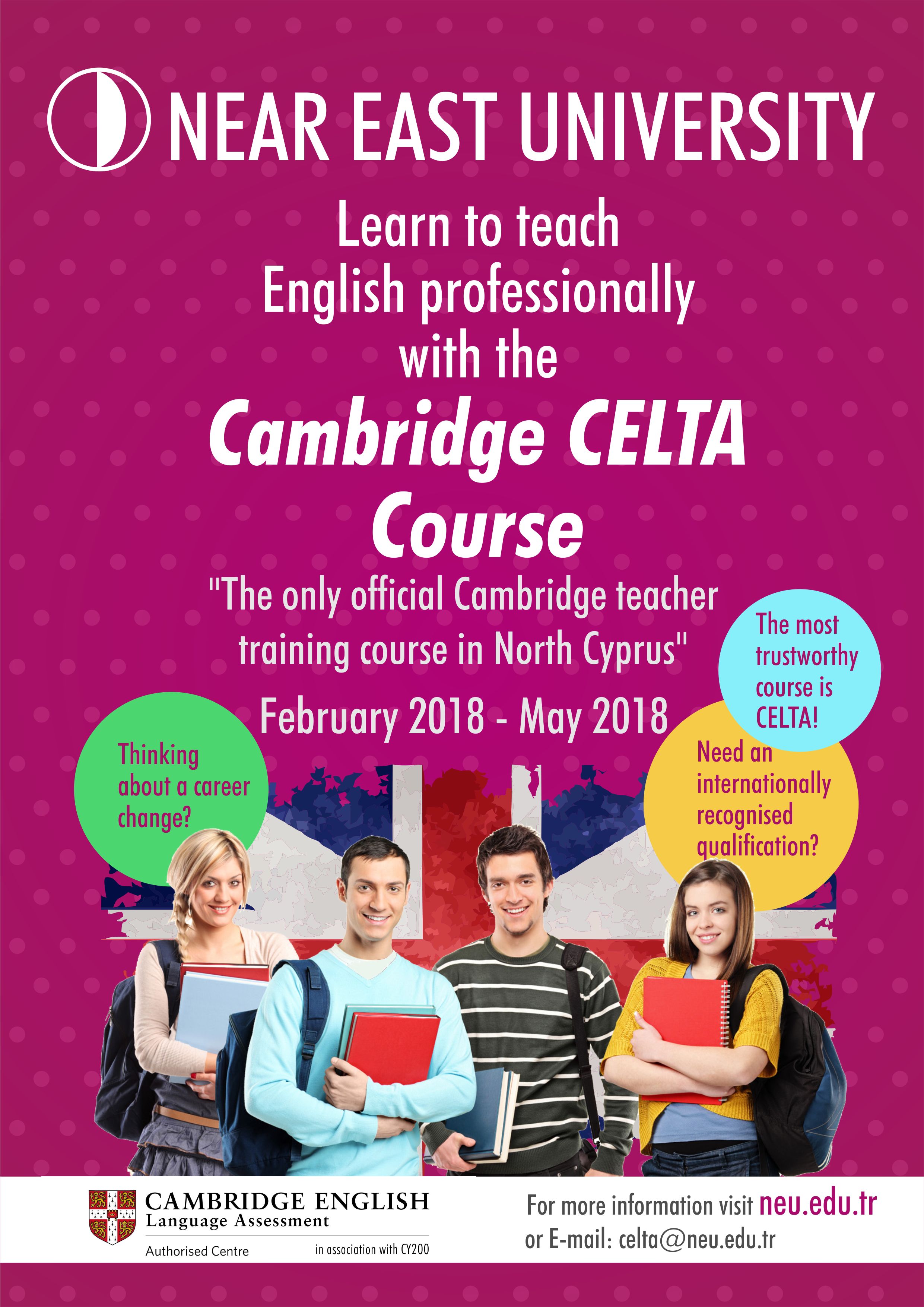 This certificate program is a practical English language teaching qualification that gives you the essential knowledge and experience to teach English as a second language. The program will run at Near East University by a group of experts
What is CELTA?
It is an internationally recognised certificate program through which you are equipped with contemporary teaching techniques which qualify you as a teacher of English to speakers of other languages. It is suitable for graduates who have no experience in teaching and/or who have a limited experience and would like to improve their teaching skills while acquiring a world-wide recognised certificate by Cambridge University.
CELTA is a 'must' qualification for teachers who are planning to work at different locations around the world and make a living. Furthermore, having a CELTA certificate is also a beneficial qualification with regard to having a positive outcome to job applications. CELTA is the initial certificate program on the path to getting a TEFL; which is the most accredited and required program worldwide.
The CELTA course consists of basic methods which is essential for English teachers.