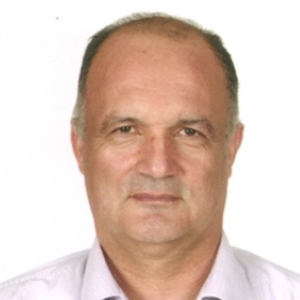 Academic Member of Department of Mathematics of Near East University Prof. Dr. Allaberen Ashyralyev was presented "Scopus Kazakhstan 2019" Award due to his contribution to the field of mathematics via publications made on applied mathematics and analysis.
According to the press release issued by the Directorate of Press and Public Relations of Near East University, Prof. Allaberen Ashyralyev was nominated by Kazakhstan at the award ceremony for the best articles published by Scopus in Central Asia in 2019, and recently he was awarded the Scopus Kazakhstan 2019 award for his academic studies in the Scopus database in 2016-2019.
It was said that Scopus Award is a prestigious international award honouring the achievements of scientists around the world for their outstanding contribution to the development of science. The award winners are chosen as a result of evaluation which is based on the citation ratings of the publications in Scopus and Web of Science and the number of articles published. The award aims to encourage scientists to actively work, maintain the status of a scientist, and promote professional scientific activity among young scientists. The Scopus awards were first given in China in 2004 and to date, most published and cited authors in Latin America, Asia, Europe, India and Russia received awards.
International Studies for the Training of Young Mathematicians
Turkmen mathematician Dr. Ashyralyev began collaborating with scientists in Kazakhstan in 2014 on joint research and implementation of modern scientific results in the education of young mathematicians. He started to work as a visiting professor at the Mathematics and Mathematical Modelling Institute in Almaty. The third International Conference on Analysis and Applied Mathematics was held in 2016, and the fourth was held in 2018, and now the fifth "International Conference on Analysis and Applied Mathematics" will be held in Kyrenia with the support of Kazakh mathematicians.
One of the Leading Mathematicians of the World
Professor Dr. Allaberen Ashyralyev is one of the world's leading mathematicians in the field of numerical functional analysis theory and applications and has written more than 370 scientific articles. 238 of these articles were published in Web of Science Core Collection indexed journals. In addition, Prof. Dr. Ashyralyev has 12 books, two of which are monographs published by Birkhauser-Verlag on Operator Theory: Advances and Applications. Professor Dr. Ashyralyev was co-editor of 6 issues of the AIP conference booklet and guest editor of 6 issues of special issues of international ISI journals.
In 2009, Professor Dr. Ashyralyev was named the most successful national scientist in Turkmenistan in the last 30 years by MyNetResearch Empowering Collaboration Search. In 2012 he became a member of the World Academy of Islamic Sciences and in 2015, he was named Thomson Reuters Science Leader among World Science Researchers from the Central Asian Region. In addition, in 2017, he was awarded a diploma by the Turkish World Mathematical Society (TWMS) for his important contributions to the development of Mathematical Science. Furthermore, in 2017, he was awarded the Publication Honor Award by the Near East University for his academic activities.
Professor Dr. Ashyralyev is a member of the editorial board of five journals covered by Scopus and Web of Science and he is also the Editor-in-Chief of the e-Analysis and Applied Mathematics Journal, which he founded in 2018 as a faculty member at the Near East University. He is a member of the newly established Near East University Mathematics Research Centre.