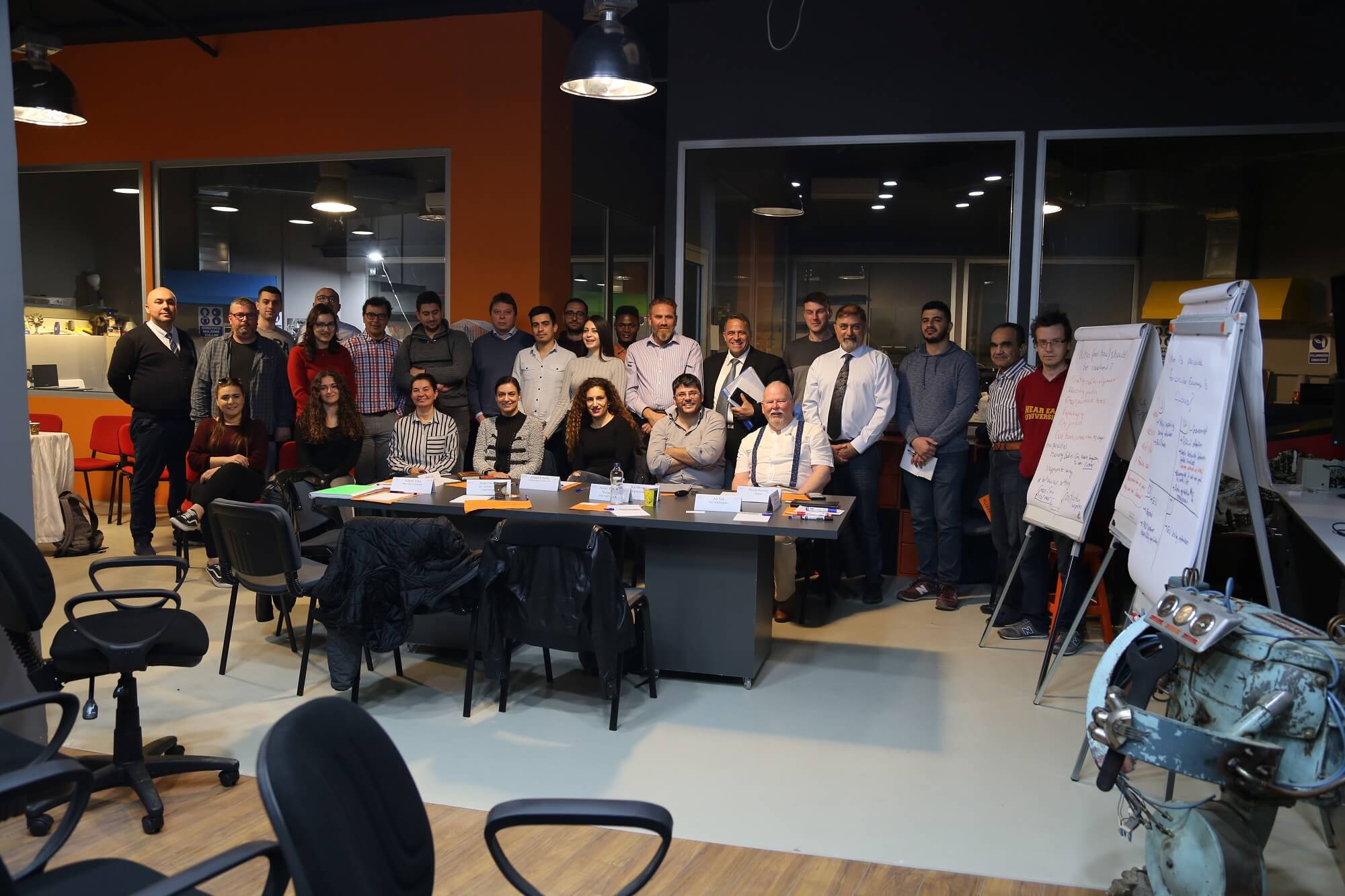 Hosted by the Near East University NERITA, a workshop on "Cyclical Economy" was held, where waste management, one of the biggest problems of Cyprus, was discussed.
According to the information provided by the Press and Public Relations Directorate of Near East University, representatives of the private sector, consultants and representatives of the projects affiliated to the European Union (EU) supported issue in TRNC, representatives of the municipality, representatives of the Environmental Protection Department and academicians of Near East University and students attended to the workshop and the ways to transform processes into and cyclical economy system was discussed. At the end of the workshop, the goal of moving forward was put forward so that the wastes in our island can be transformed into real benefits.
Assessments made on waste management associated with many global problems…
Speaking at the workshop, Near East University NERITA President and Chairman of the Board of Trustees Technology Consultant Prof. Dr. Murat Özgören stated that waste management is linked to many global problems and said that they sett of with the question "What can we do, what should we do?".
Prof. Dr. Özgören said, "Waste Management is linked to many global problems. Issues such as Health, Climate Change, Food and Resource Security, Sustainable Production, Striving Against Poverty, Consumption and Industrial Focus" are only the primary ones of these. When we think about the urgency and magnitude of these problems, we set off with the question "What can we do, what should we do?".
EU Supported Waste Management Studies described…
The workshop, which was given by David Newby, one of the consultants of the EU-supported waste management project in TRNC, continued with the small group works of the participants at three tables. During the workshop, which lasted for about three hours, it was studied on what can be done on the island in connection with waste management and cyclical economy, the potential of TRNC and the determination of the program and priority issues in the Cyclical Economy Week events planned to be organized in the coming days.
At the end of the workshop, outcomes were shared between the stakeholders for the meeting to be held in future, as well as for other future plans.