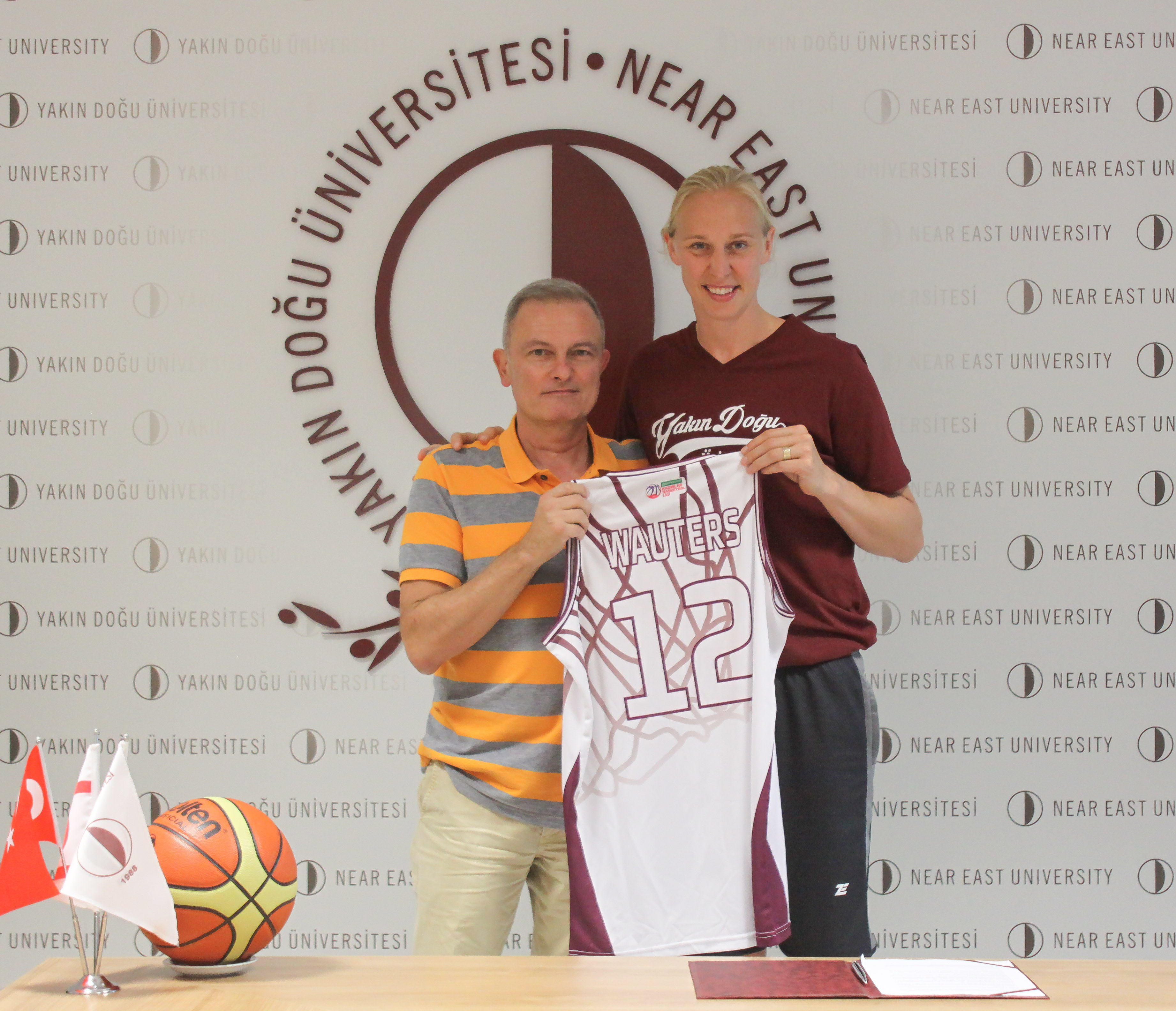 The Near East University Women's Basketball Team has signed a contract with Ann Wauters, who also plays for Belgium National Team.
The Near East University Sports Club announced that 1.95m tall player had signed the contract that ties herself to the colors of the Near East University.
Euroleague Women's the Greatest-Ever Scorer…..
Ann Wauters, born in 1980, holds the title of the top-ever scorer of the Euroleague Women with 3682 points. Throughout her career, the 37 year-old pivot lifted the coveted EuroLeague Women trophy for four times, she was selected the European Women's Player of the Year for five times and named the Euroleague Final Four MVP for three times. In addition, Ann Wauters won the WNBA championship with the Los Angeles Sparks in 2016.
Among the legendary pivots of women's basketball, the veteran pivot has played on 15 teams, 10 in Europe and 5 in the WNBA. She's a five-time European Player of the Year, a three-time EuroLeague Final Four MVP, and a one-time WNBA All-Star. She has won championships and many awards so far.
Playing in Turkish Women's Basketball League with an average of 28.44 minutes per match for Bellona AGÜ in the previous season, she showed a great performance with an average of 11.8 points, 6.6 rebounds and 2.1 assists. Ann Wauters, who played the EuroCup Final with her team Bellona AGU, completed the season with an average of10.3 points, 6.3 rebounds and 1.3 assists while shooting 58.3% from the field.
Through career games she holds career averages of 10.8 points, 5.5 rebounds and 26.1 minutes per game while shooting 54% from the field and 76% from free-throw range.
Playing with 13.3 points, 5.7 rebounds and 2.3 assists in the FIBA EuroBasket Women 2017, Ann Wauters exhibited a great performance and provided a great contribution to the Belgian National Team ranking the third place.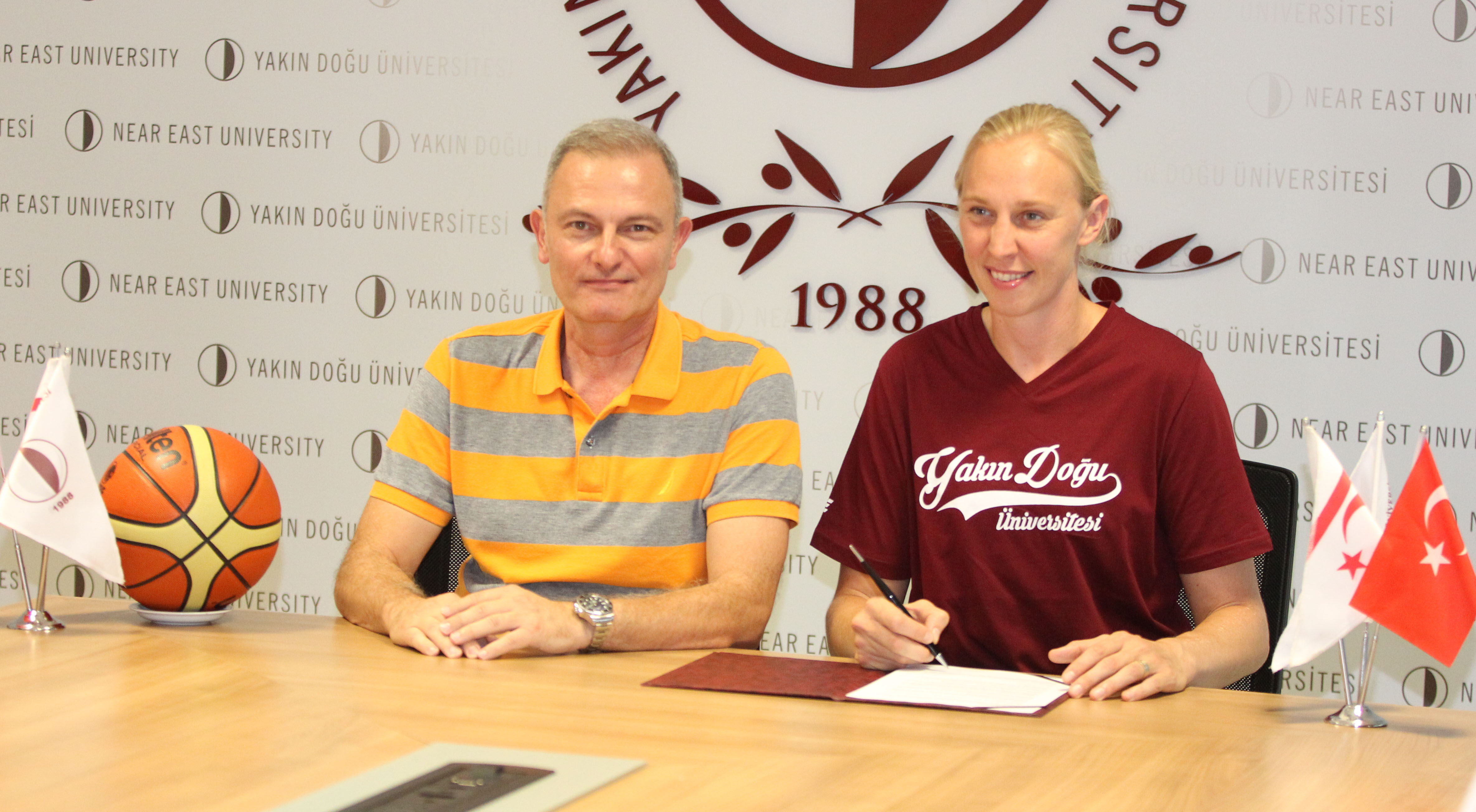 Ann Wauters, who played long years in WNBA, became the number one pick in the history of the WNBA when she was selected first overall in the 2000 draft by Cleveland Rockers. That also made her the first Belgian-born player to ever play in the league. Wauters played 18.7 minutes per game in her rookie year, a number that gradually increased all the way to 31.4 minutes a game in 2005, when she was named an All-Star as a member of the New York Liberty. Ann Wauters won the WNBA championship with the Los Angeles Sparks in 2016.
Throughout her basketball career, Wauters has gained more overseas experience than any other woman player. She played in France, South Korea, Russia, Spain, Belgium, and Turkey. She experienced many championships.
Ann Wauters: "Near East University is a Top Level Club…"
Expressing her views at the signing ceremony, Ann Wauters stated that she saw such an organization like Near East University in very few places although she had a very long career with various teams in different countries. She voiced her excitement and happiness of being a player of the Near East University, which is such a top level club.
Işık Eyigüngör: "We Have Signed for a Precious Transfer…."
Touching upon their happiness of transferring one of the best players of women's basketball, Near East University Sports Club Chairman Işık Eyigüngör underlined that Ann Wauters would provide great contribution to the team with her experience and high basketball fundamentality. "I hope this transfer will be beneficial for both the Near East University and the player" said he.