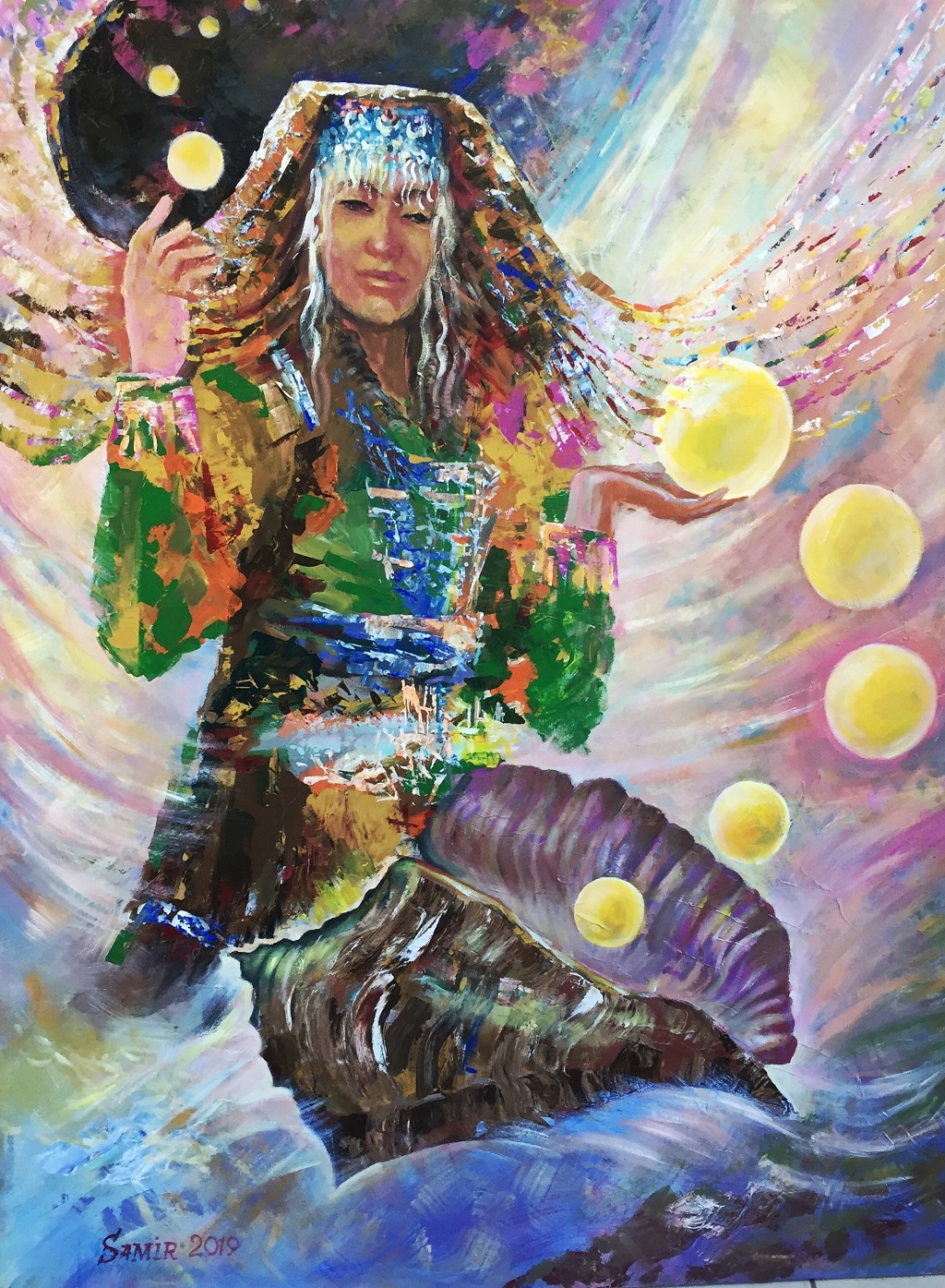 Consisting of 45 artworks specially prepared for the Cyprus Museum of Modern Arts by 9 Azerbaijani artists, "Azerbaijani Artists Painting Exhibition" will be opened at Near East University by UBP (National Unity Party) Leader Ersin Tatar.
According to the press release issued by the Directorate of Press and Public Relations Office of Near East University, the opening ceremony of the "Azerbaijani Artists Painting Exhibition", which features the oil on canvas paintings of Azerbaijani artists, will be held at on Friday March 15, 2019.
The exhibition, which displays distinguished paintings depicting the rich and distinctive culture and art of Azerbaijan, will be open to public between 09:00-12:00 on weekdays. The artistic thinking and creativity of the Azerbaijani artists, the beautiful nature of the country, the impact of the rich natural resources and climate, and its folkloric themes come to the fore in the paintings. The Azerbaijanis have created a rich and distinctive culture, a major part of which is decorative and applied art.
Azerbaijan Culture will be exhibited via different brushes for the second time...
Cyprus Museum of Modern Arts, which has been carrying out cultural and artistic activities in an intense manner since the day it was established within the Museums Zone on Near East University Campus, previously hosted the exhibition consisting of 40 artworks created by 14 talented Azerbaijani artists by using oil on canvas painting and acrylic techniques. Now, the Museum has rolled up her sleeves to realize another Azerbaijani artists'painting exhibition consisting of 45 artworks created by 9 Azerbaijani artists. The Exhibition will reflect Azerbaijani art and culture through different brushes. The artworks to be displayed at this exhibition will be added to the inventory of the Museum.