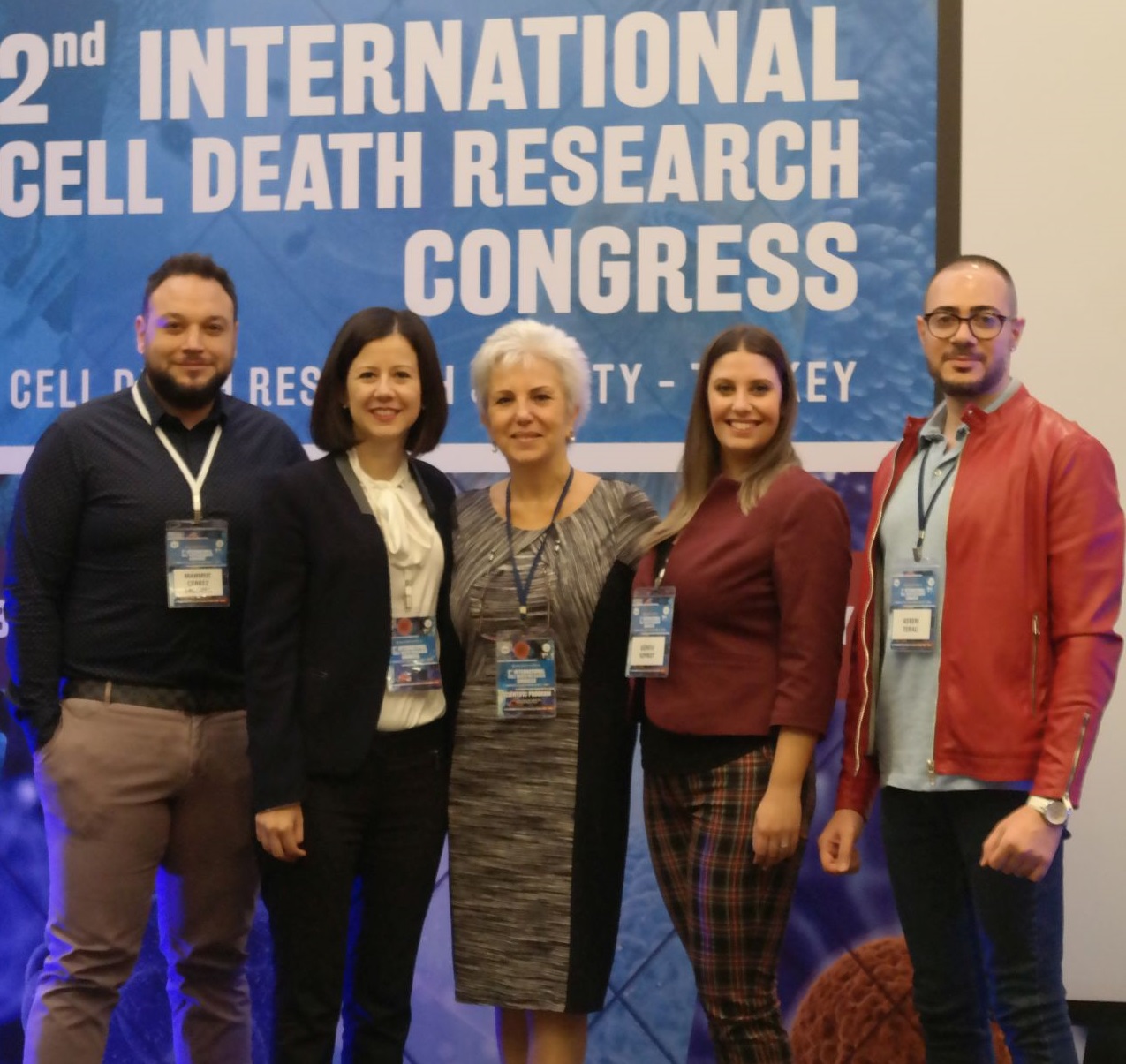 Assoc. Prof. Dr. Keram Teralı, lecturer of Near East University Faculty of Medicine was awarded the second best oral presentation at the 2nd International Cell Death Research Congress.
According to the information provided by the Near East University Press and Public Relations Directorate, at the 2nd International Cell Death Research Congress organized by the Association of Cell Death Research Association (Izmir), the Near East University Lecturer Assoc. Prof. Dr. Prof. Kerem Teralı and Assoc. Dr. Mahmut Çerkez Ergören presented a verbal presentation, and Prof. Günsu Soykut and Assoc. Prof. Dr. Eda Becer made a poster presentation.
Distinguished scientists from Turkey and abroad attended the congress, focusing on the issues such as oxidative stress and cell death, biomaterials that mimic the cell microenvironment, immunity and inflammation, stem cell therapies, system biology, genome regulation and other new technologies used in cell death research.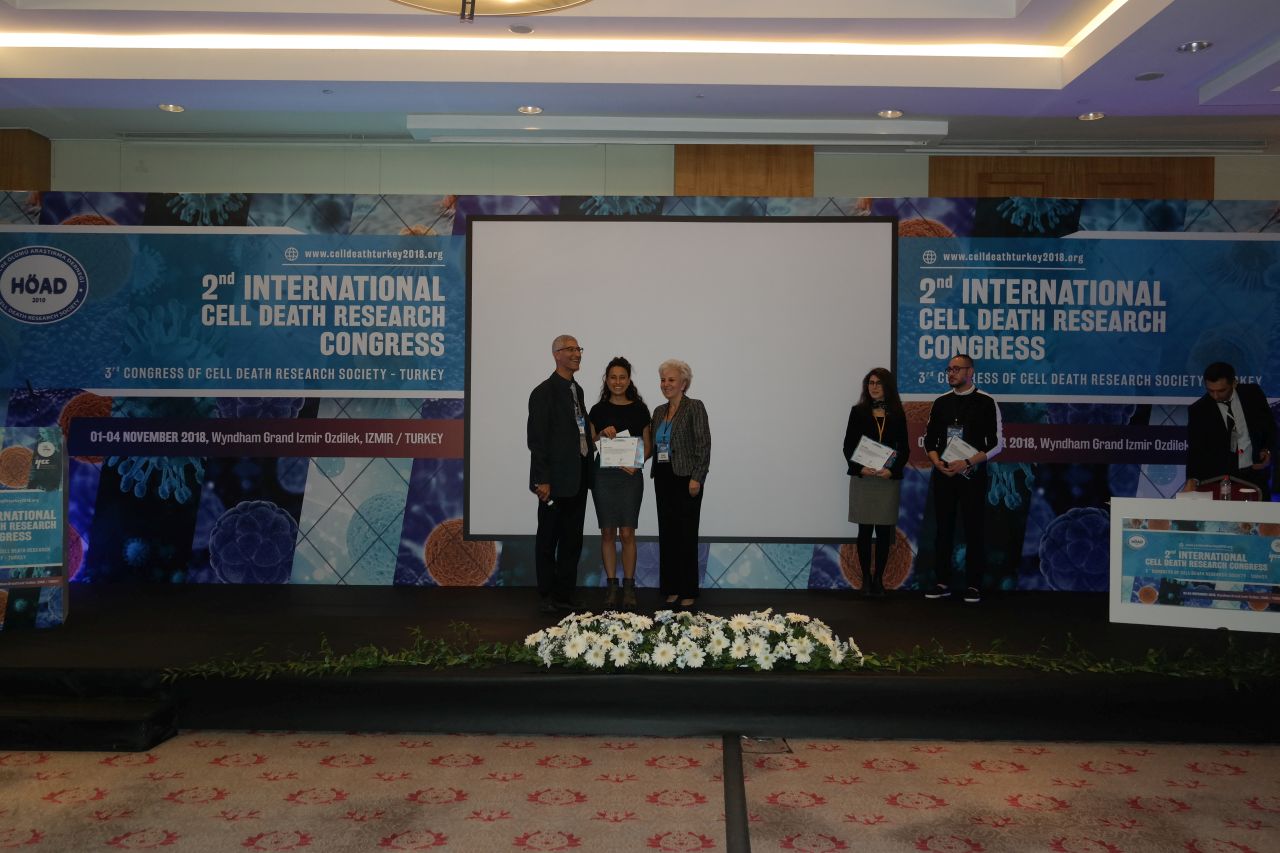 The Mutant Study that focused on the causes of psychomotor delay in hereditary dwarfing received an award...
Assoc. Dr. Kerem Teralı's study titled ""Identification of the FGFR3G380R Mutant as a Likely Cause of Psychomotor Delay in an Achondroplastic Child: A Combined Clinical Exome Sequencing and Biomolecular Modeling Approach" within which he modelled mutant fibroblast growth factor receptor 3 associated with achondroplasia (hereditary disproportionate dwarfism) , was awarded the second best oral presentation.
Assoc. Dr. Mahmut Çerkez Ergören's oral presentation titled "New Surprises from an Old Anti-Apoptotic Gene: Pleiotropic Effects of PPARA Variants in a Hematological Disorder" within which he first time focused on the peroxisome proliferator-activated receptor alpha variants, which he associates with beta-thalassemia, also attracted attention.
The effect of Bitter Almond Blossom and Babutsa Seed Oil on Colon Cancer Cells attracts attention...
Dr. Günsu Soykut 's verbal presentation titled "Colchicum pusillum Extract-Induced Apoptosis in Colo-741 Metastatic Colon Cancer Cells via Extrinsic Pathway" through which she explained how the Cyprus bitter almond extract activates process of death of metastatic colon cancer cells. Assoc. Prof. Dr. Eda Becer's poster presentation titled focusing on the "Apoptotic Effects of Opuntia ficus-indica L. Seed Oils on Colon Adenocarcinoma Cell Lines" and investigating the lethal effects of seed fats of babutsa/papoutsosyka on colon cancer cells was also appreciated by the congress participants.