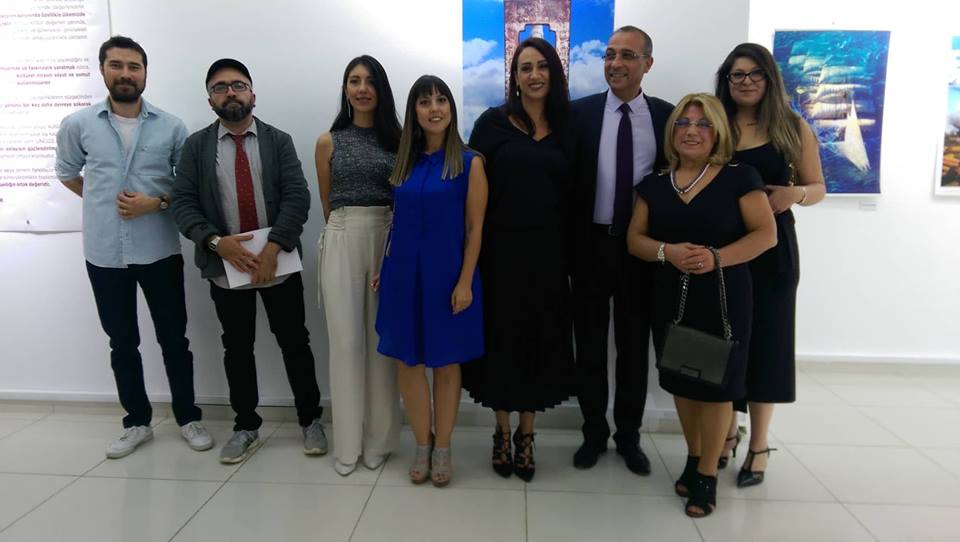 Asst. Prof. Dr. Fatma Miralay, Head of the Department of Arts Teaching of Atatürk Faculty of Education, represented Near East University as the coordinator at the art and design exhibition themed on "Sustaining Visual Memory against Devastation of Cultural Heritage" that initiated as the project of UNESCO and Hacettepe University.
The Directorate of Press and Public Relations Office of Near East University released that Asst. Prof. Dr. Fatma Miralay's artwork "Antique City of Salamis" was also displayed at the exhibition that curated by Professor İncilay Yurdakul, lecturer at the Department of Graphic Design of Hacettepe University.
The artworks of faculty members from different educational institutions, which feature 50 different examples of cultural heritage, will be displayed at the exhibition till 13 November at Atatürk Culture Center in Nicosia.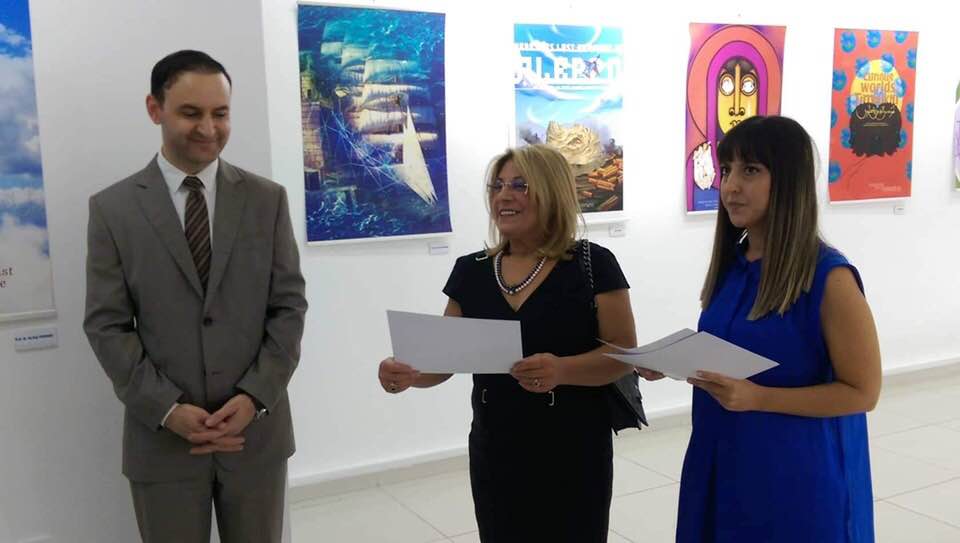 Different examples of the Common Cultural Heritage that became extinct or faced the Danger of Extinction are presented at the Exhibition…
In his opening remarks, Professor İncilay Yurdakul stated that the exhibition, which is supported by the United Nations Educational, Scientific and Cultural Organization (UNESCO), was significant in terms of raising awareness for the preservation and sustaining the cultural heritage. "Our universal cultural heritage resists against being buried in the past by holding on the possibilities of the information age. This exhibition aims to provide contribution to this resistance, to raise awareness on an adventure of "bring into existence" through art by drawing attention to the existence of tired cultures bearing the traces of the past. In this context, the exhibition features different examples of common cultural heritage that became extinct or faced the danger of extinction" said he.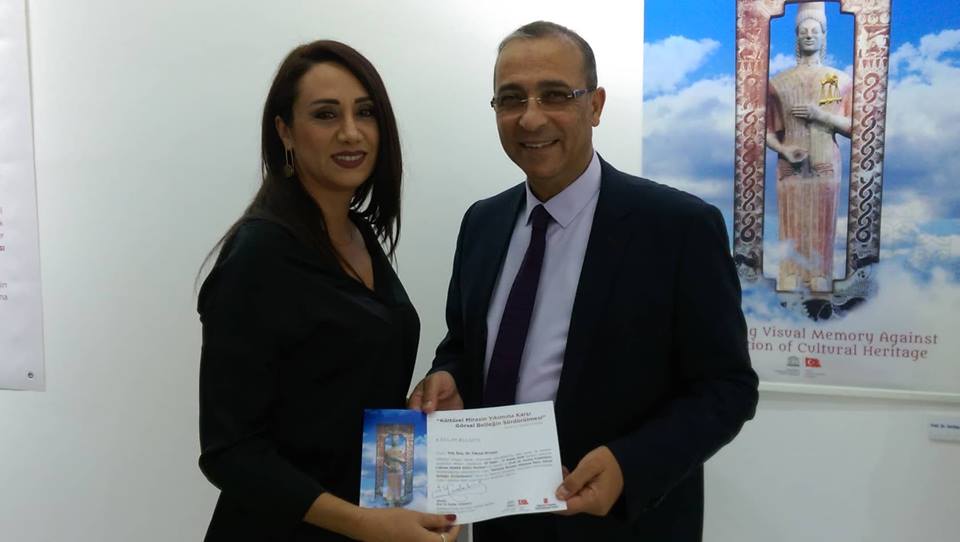 Asst. Prof. Dr. Miralay "A period in which cultural assets are under threat and intentionally damaged in conflict areas"
Asst. Prof. Dr. Fatma Miralay, whose writings about cultural heritage take place in the text of the exhibition catalogue, highlights the importance of cultural heritage category concept that emerged in compliance with the conventions stipulated by UNESCO and similar international organizations. She draws attention to the significance of the resolutions offered by mentioned organizations in such a period that cultural assets are under threat and intentionally damaged especially in the conflict-affected areas.