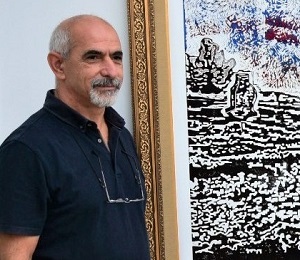 Yakın Doğu Üniversitesi Güzel Sanatlar ve Tasarım Fakültesi Öğretim Üyesi Doç. Dr. Yücel Yazgın, Türkiye, Azerbaycan, Kıbrıs, Near East University Faculty of Fine Arts and Design Lecturer Assoc. Prof. Dr. Yücel Yazgın presented a paper titled "Analysis of Cyprus Archaeological Cylinder Seal Compositions" at the interdisciplinary "Iğdır International Social Sciences Congress" where scientists from Turkey, Azerbaijan, Cyprus, Romania, Nigeria, India, Pakistan and the Philippines participated and made oral and poster presentations about their research.
Assoc. Prof. Dr. Yazgın researched the distribution principles (print area compositions) of the figures on the "archaeological cylinder seals" used in the archaeological periods of Cyprus and shared the results with the scientific world.
Assoc. Prof. Dr. Yücel Yazgın: "Archaeological cylinder seals provide important clues about the culture of the period in which they were used."
Emphasizing that the print area compositions of the figures on the seals were evaluated as a design element for the first time from a different angle other than the archaeological point of view, Assoc. Prof. Dr. Yücel Yazgın said that the research was created by examining the archaeological cylinder seals used in Cyprus, which are exhibited in the archaeological museums in Cyprus and the British Museum, the Metropolitan Museum and the John Hopkins Museum.
In the research, the distribution principles of motifs, figures, decorations and all other imagery engraved on the seals in the printing area have been analyzed and categorized. Assoc. Prof. Dr. Yücel Yazgın said that by categorizing the images engraved on the cylinder seals, he identified twenty different main designs and fifty-nine sub-designs of nine of these main designs. Assoc. Prof. Dr. Yazgın said, "The archaeological seals of Cyprus seem to be influenced by the cultures, social and economic structures, artists, animal populations and vegetation of the island and surrounding countries." The seals feature different compositions of production-related scenes such as hunting, sacrifice and offering, consecration, sexuality, mythological scenes, and tree planting. Assoc. Prof. Dr. Yücel Yazgın said, "We can also say that the people of that day had a high level of skill and technical competence for these engravings applied on hard stones."