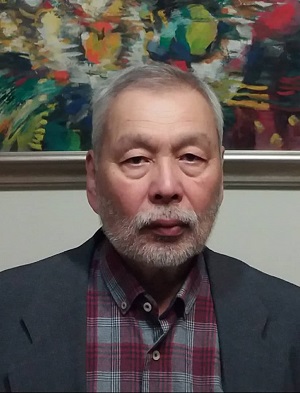 The spread of the new type of coronavirus (Covid-19) created an impact on artists worldwide. Graffiti and paintings on the fight against the epidemic have been reflected on the walls of the buildings in various countries.
According to the press release issued by the Directorate of Press and Public Relations of Near East University, Artist Jyldyzbek Moldakhmatov created his artwork reflecting his thoughts and feelings for the Covid-19 on canvas; focusing on the struggle against the disease which has caused death toll to reach thousands worldwide.
It was expressed that Jyldyzbek Moldakhmatov had emphasised the necessity of being sensitive to the calls made by the authorities regarding the pandemic during this difficult process, Furthermore, the artist asked everyone to stay at home to stop the spread of this lethal virus.
Moreover, it was expressed that different artists created their artwork for the Cyprus Museum of Modern Arts to make their reflections on the covid-19, each putting forward their own perspective regarding the matter. Also, art-lovers were assured that more art, print art, graphite, ceramic and sculptures were to be exhibited at the Cyprus Museum of Modern Arts.
Who is Jyldyzbek Moldakhmatov?
He was born in Kyrgyzstan in 1948. He is the State Artist of Kyrgyz Republic. He studied at an art secondary school in Moscow. He graduated from the Department of Painter -Monumentalism in Industrial Arts School, Moscow.
His monumental painting works include mosaics, murals, stained glass window drawings and tapestries. He participated in international, regional and national exhibitions. His artwork can be found in Kyrgyz National Fine Arts Museum and in special collections in Europe, America and in Asia.