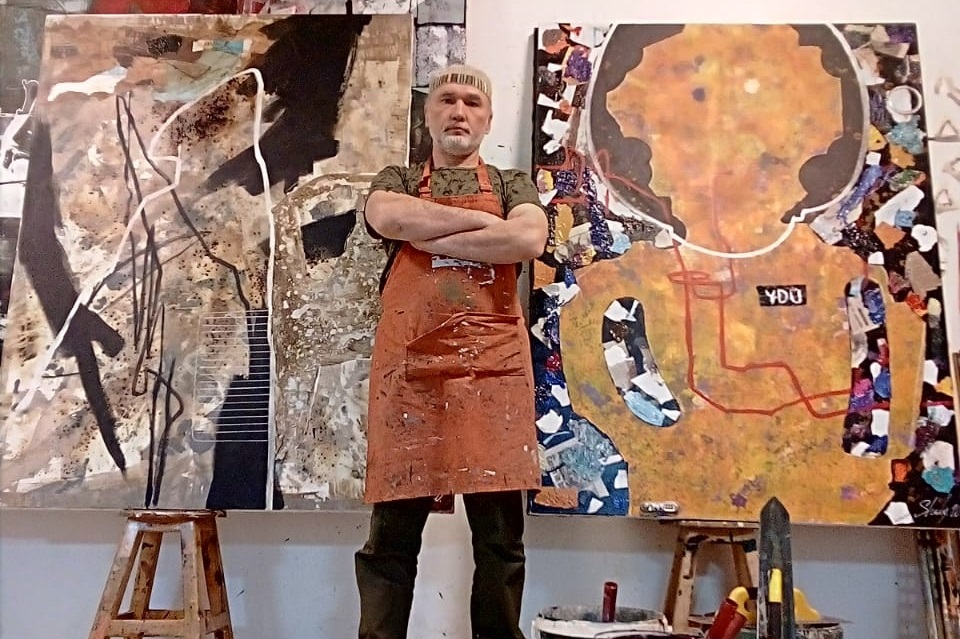 Upon the spread of the new type of coronavirus (Kovid-19) worldwide, artist Andrey Orazbayev carried the epidemic and the struggle against the epidemic to the canvas with intrinsic expressions.
According to the information provided by the Press and Public Relations Directorate of Near East University, artist Andrey Orazbayev carried the coronavirus to the canvas, which caused thousands of deaths worldwide, by reflecting the relations between man and the world, time and depth in his works.
In the press statement, it was stated that a different artist will be drawing attention to the precautions and fight against the epidemic with his artworks every day for the Cyprus Museum of Modern Arts.
Who is Andrey Orazbayev?
He was born in Pavlodar in 1963. He graduated from the Civil Engineering Department of Pavlodar Industrial Institute. He studied at the Graphic Designer School, Department of Graphic of the Omsk State Pedagogical Institute. He is a member of the International Russian Artists Association and the Kazakhstan Artists Association. In 1994, the avant-garde artist participated in the exhibition titled "New Steppes" in Pavlodar. He is known as a performance artist working in the fusion style and theater performance of fine arts.