Experimental Health Sciences Research Center (EHSRC) and Experimental Animals Research Center (EARC) of Near East University co-organized a practical course regarding experimental animals.
According to the press release issued by the Directorate of Press & Public Relations Office of NEU, the course provided platform for participants to get basic information about planning and maintenance of the studies on experimental animals.
80 people including Near East University Vice Rector Tamer Sanlıdağ, EARC Vice Director Prof. Dr. Vedat Sağmanlıgil, EHSRC Board Member Asst. Prof. Dr. Murat Uncu, and faculty members attended the course.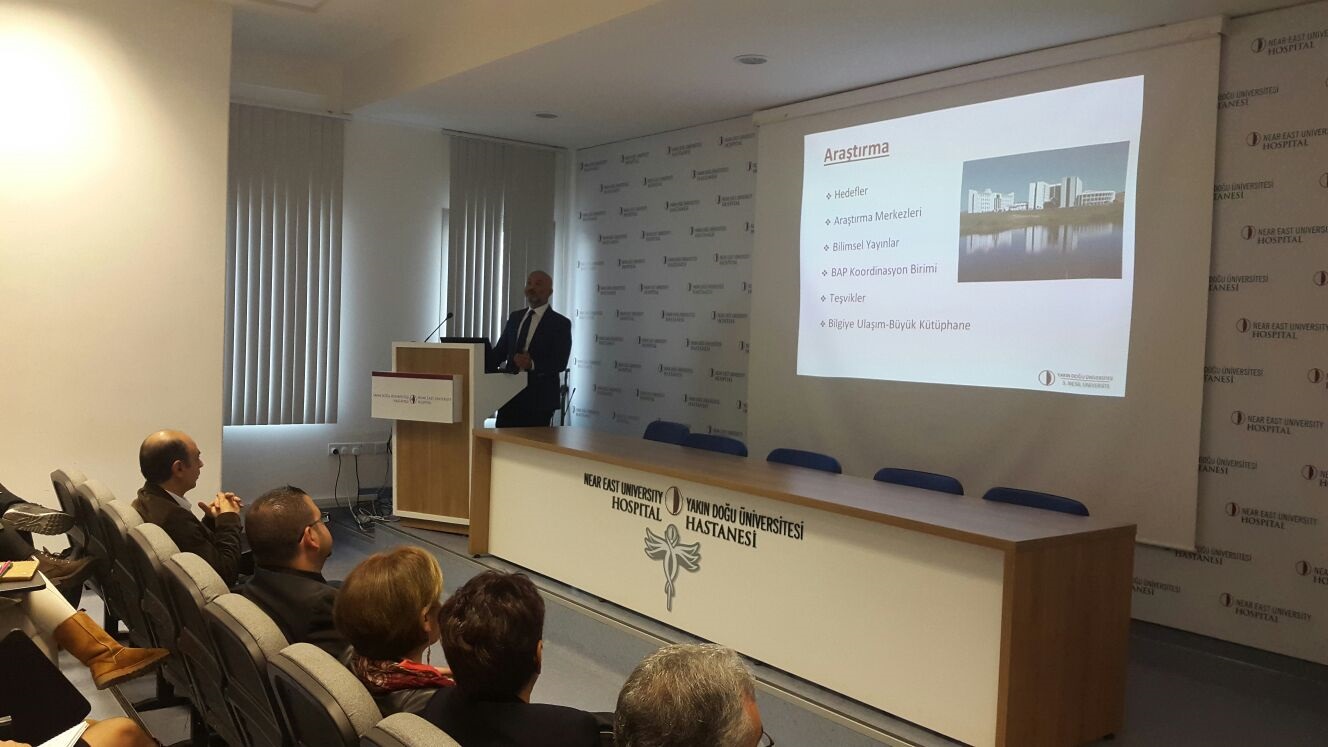 The Maintenance of Experimental Animal Studies was Explained…..
In the opening remarks, it was underlined that Near East University Experimental Animals Research Center was equipped with the latest and most advanced technological systems required to carry out basic scientific and clinical researches by using experimental animals in compliance with national and international ethical standards. It was also highlighted that NEU EARC ensured the hosting, breeding and maintenance of experimental animals in concordance with current legislations, universal ethical principles and international standards.
Following the opening remarks, sessions were held to inform the participants about the experimental animals and planning and maintenance of the respective studies. During the first sessions that held theoretically, field experts consisting of Veterinary Surgeon Tayfun İde, Asst. Prof. Dr. Savaş Volkan Genç, Prof. Dr. Hasan Besim, Prof. Dr. Vedat Sağmanlıgil, Assoc. Prof. Dr. Dilek Arsoy, and Assoc. Prof. Dr. Necdet Özçay made presentations respectively on 'Laboratory Animal Science', 'Animal Experiment Ethics', 'Animal Models', 'Physiology and Behavior of Laboratory Animals', 'Welfare of Laboratory Animals', and 'Xenotransplantation'.
Following the presentations, the first day sessions were ended with the closing speech delivered by Near East University Vice Rector Prof. Dr. Tamer Şanlıdağ.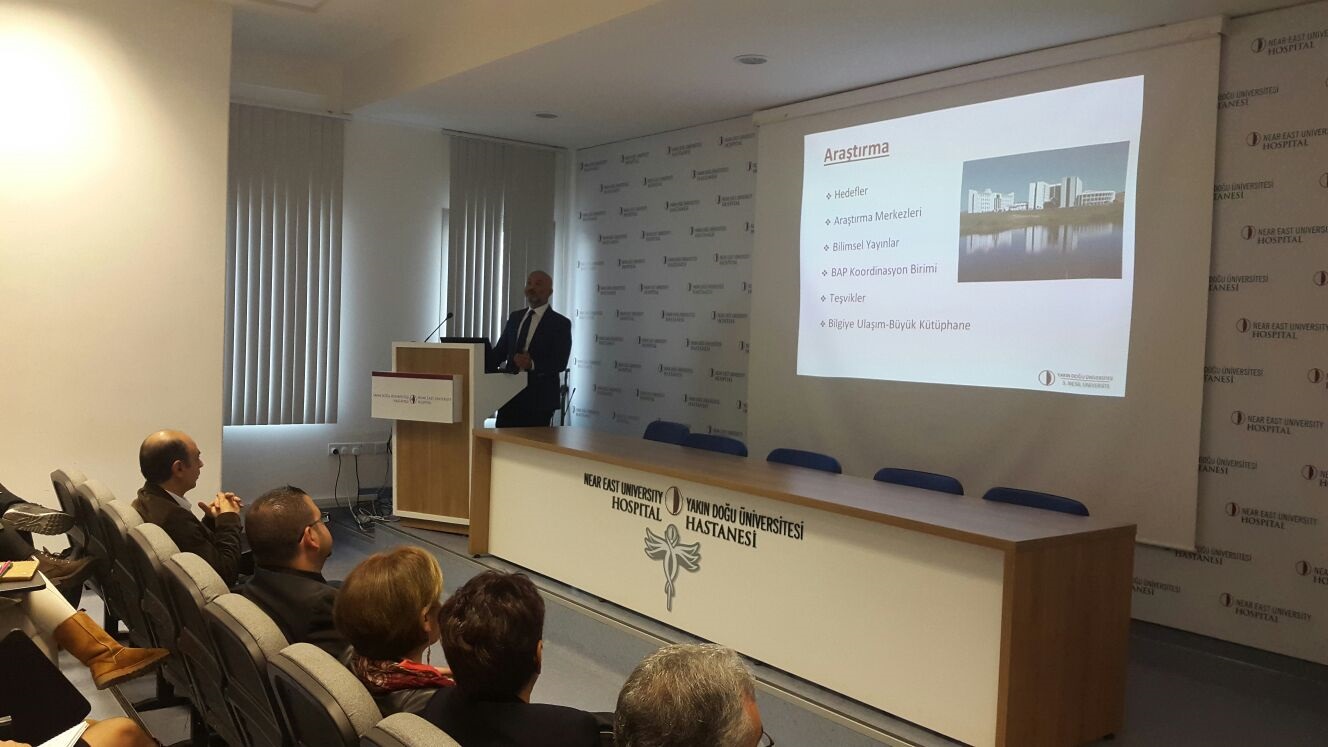 Practical Training Sessions were held…..
On the second day of the course, EHSRC Board Member Veterinary Surgeon Meliha Temizel hosted the participants at EHSRC laboratory for practical training sessions regarding manipulations such as hosting, feeding, breeding, sampling and drug administration of experimental animals.