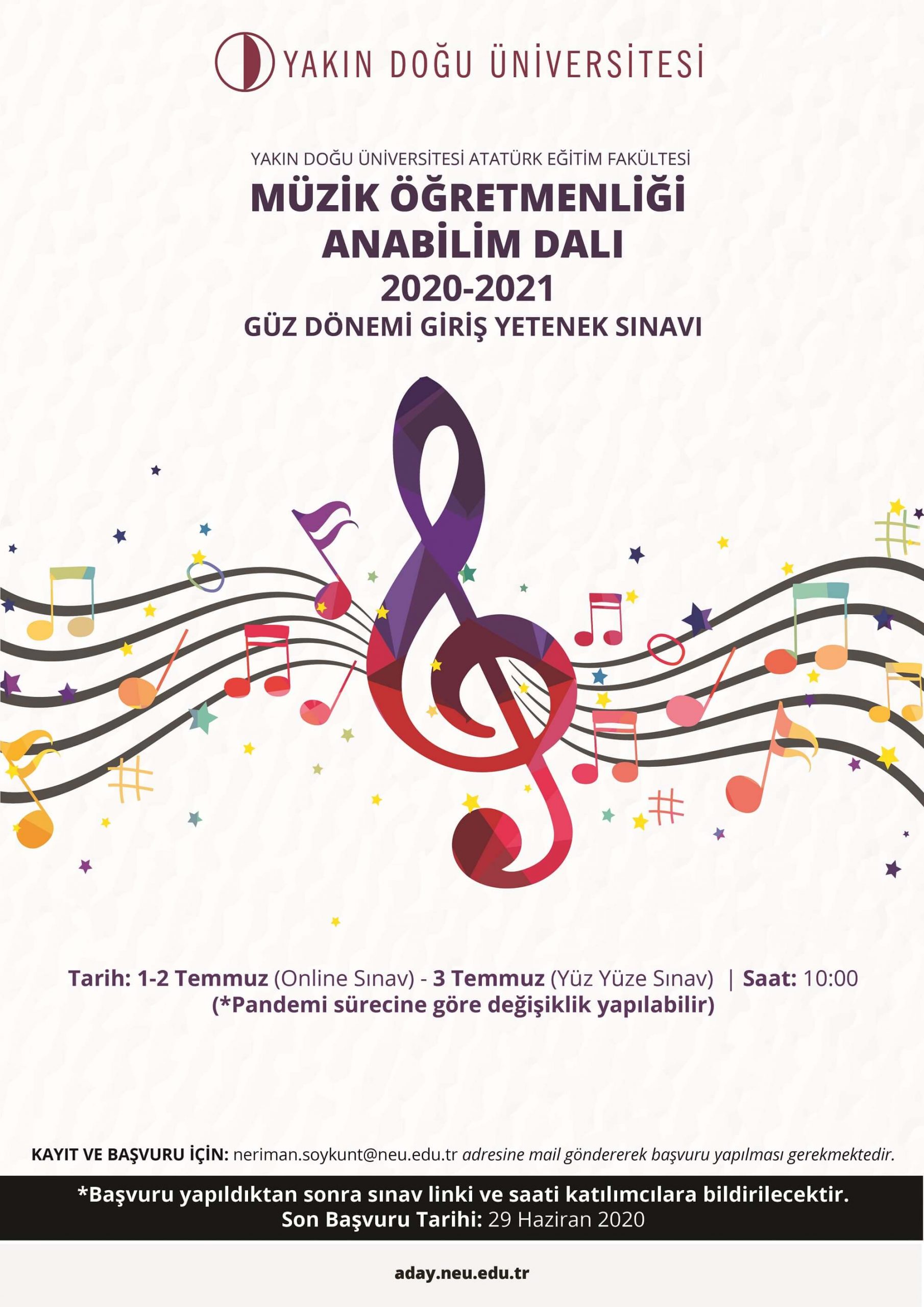 According to the press release issued by the Directorate of Press and Public Relations of Near East University, the application to the programmes of Department of Music Teaching, which is a department accredited by the Higher Education Board of Turkey (YÖK) and the Higher Education Board of the Turkish Republic of Northern Cyprus (YÖDAK), has started for the academic year of 2020-2021. A total of 40 undergraduate, 15 master`s degree and 5 doctorate students will be recruited to the programmes offered.
An online examination will be held for students with Turkish Republic of Northern Cyprus (TRNC) citizenship on Wednesday, 1st July 2020 and on Thursday, 2nd July 2020 at 10:00. The link to the exam and all further details regarding the exam will be sent to the aplicants` mail addresses provided.
In addition to the above, a face-to-face exam will be held on Friday, 3rd July 2020 at 10:00 at the entrance of the Atatürk Faculty of Education building (Department of Music Teaching Orchestra and Mioy Class).
For registration please contact one of the following:
TRNC citizen students abroad can contact the Near East University Representative Office(s) in their locations and/or via [email protected], [email protected]
TRNC citizen students can contact Near East University Registrar`s Office by calling 0392 680 20 00 extension numbers 5501/5101. They can also complete their pre-registry by sending a mail to [email protected] ve [email protected]
Information required in application:
*The information required to be provided in the applicants` mail must include:
Name-Surname
School completed/ city of school
Telephone Number
e-mail address
*Additionally, applicants must indicate whether they would like to be examined online or face to face.
The students will be informed on the contents and the time of the exam, in addition to the link of the exam, by mail.
* The exam results will be announced on Monday, 6th July 2020 and the students will be informed od their success by mail.