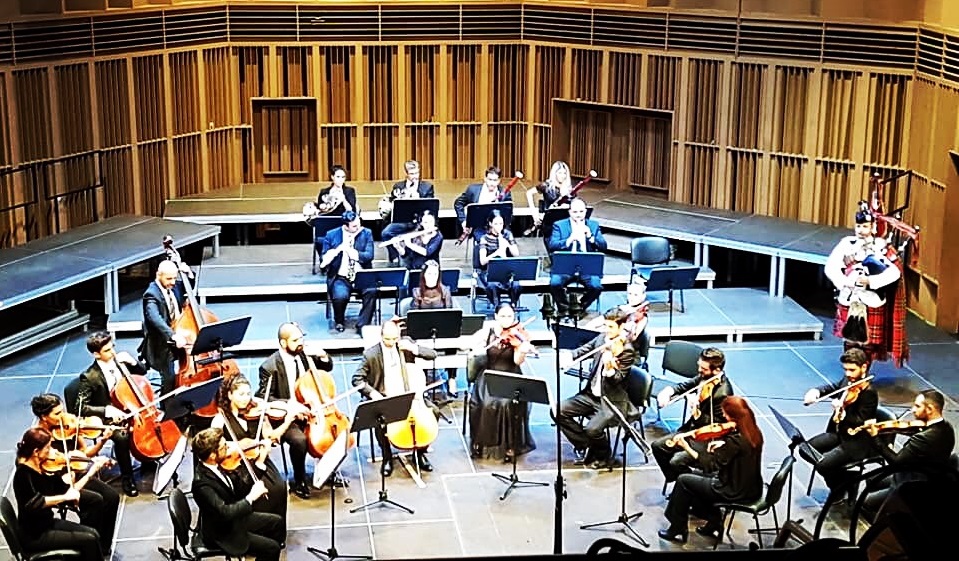 Academic Member of Department of Music Teaching of Near East University, Specialist Gözdem İlkay, gave a bicommunal chamber music concert at the Pallas Theatre, Southern Nicosia and European Union House, Cyprus.
According to the press release issued by the Directorate of Press and public Relations of Near East University, the concert was realised with artistic director of the orchestra Nihat Ağdaç and Natalie Neophytou, and 23 Turkish and Greek Cypriot professional musicians.
Specialist Gözdem İlkay was the pianist of the bicommunal chamber music concert and played with the Cyprus Chamber Music Orchestra. It was stated that the pieces they played included J. S. Bach Brandenburg Concerto No.3 G Major, T. Albinoni Concerto for 2 Oboes in F Major and W.A. Mozart Symphony No 12 G Major.