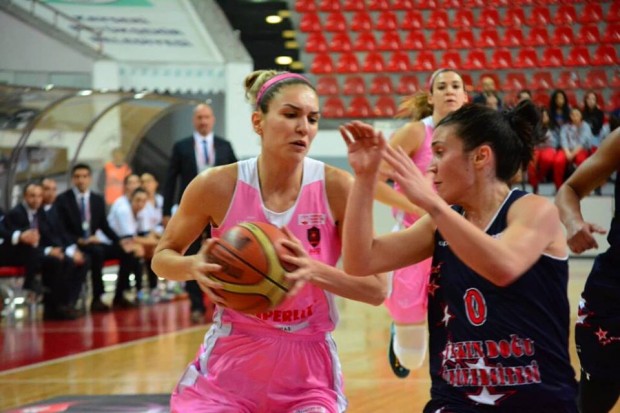 Near East University Women's Basketball Team challenged to Abdullah Gul University (AGU Kayseri) at a road game of the Bilyoner.co I Women's Basketball League in week 21.
According to a press statement released by the Press and Public Relations Directorate of the Near East University, the NEU team was unable to benefit from many of the positions, however, the AGU Kayseri team managed to make scores from the positions and made significant progress ahead of the NEU team, and with a score of 22-12, became the team who made progress in the first period of the game.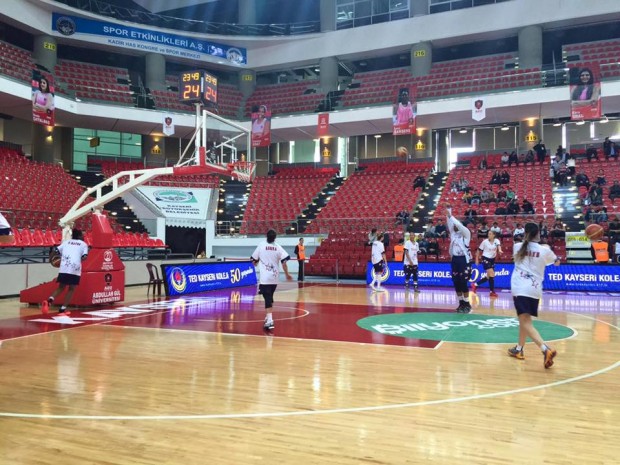 In the second period, trying to close the gap by playing in a high tempo, the Near East University Women's Basketball Team made a pressure on AGI Kayseri's defense and made scores one after another, and as a result, completed the second period ahead of AGI Kayseri with a score of 36-44.
In the third period, the AGI Kayseri made a defense to maintain the difference and managed to make scores from counter attacks, however, NEU team failed to make scores from offensive sets. The third period completed with a score of 64-55, AGI ahead of NEU.
The last period of the match, despite the efforts of NEU to overcome the difference, the winner of the match was AGI Kayseri which found scores in offensive sets and completed the match with a score of 80-74.