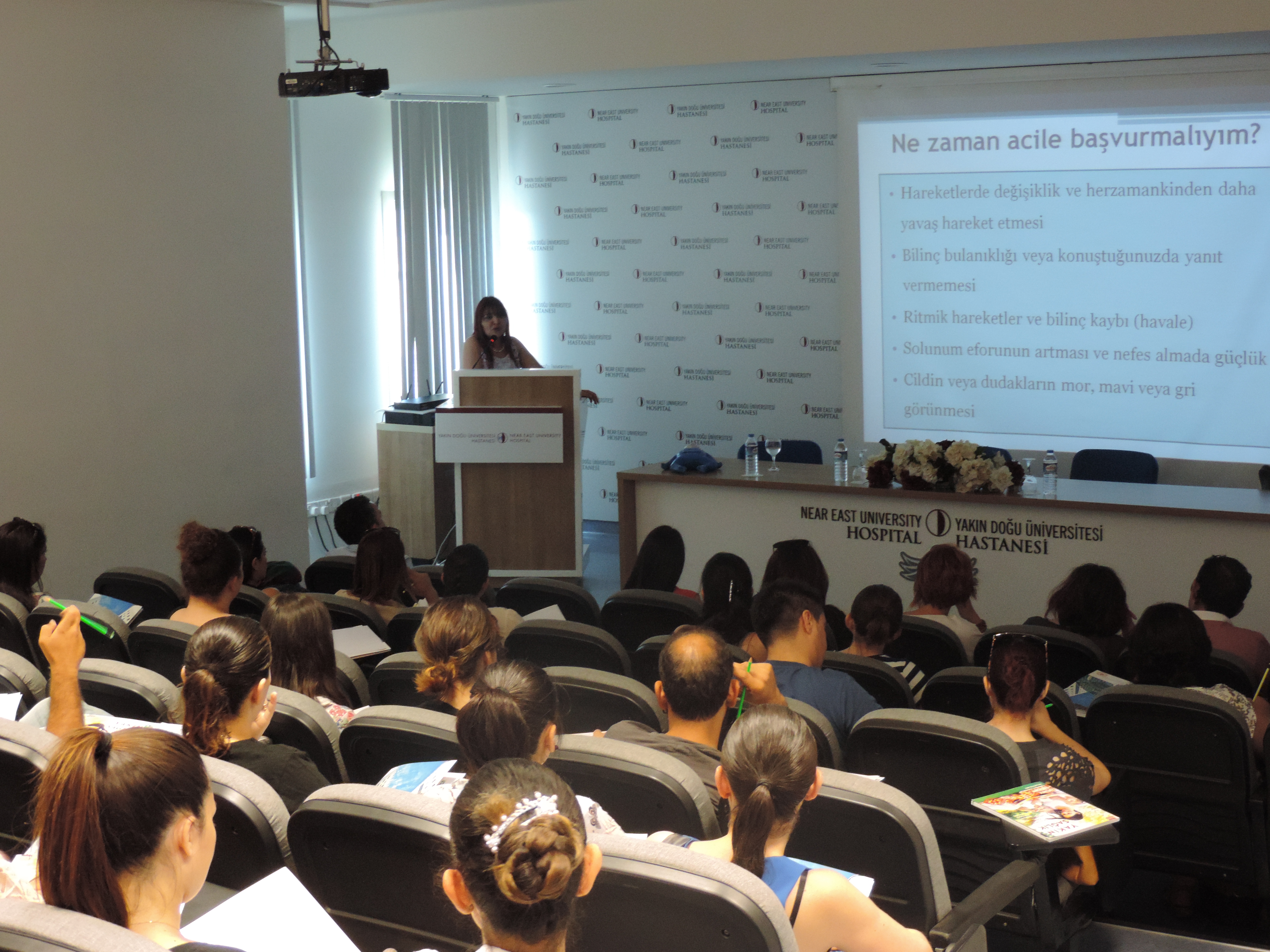 Organised by the Near East University Hospital, and with the presentations of Department of Child Health and Diseases, Prof. Dr. Nerin Nadir Bahçeciler ÖNDER; Premature Specialist Assist. Prof. Dr. Ceyhun DALKAN and Paediatric Intensive Care Specialist, Dr. Hakan TEKGÜÇ; and also conducted within the framework of the Parent and Teacher program, which was developed by the KindyROO Chid Development Academy, the first aid seminar which was given at the Near East University drew a lot of interest.
According to the press info release issued by the Directorate of Press and Public Relations of Near East University, the parents and teachers from KindyROO, participated a seminar titled as "Let's Learn First Aid". The participants of the seminar were said to have been provided information on protecting children from accidents, possible precautions to be taken, and conditions when First Aid should be applied.
It was expressed that issues such as prevention of injuries to worsen through the application of first aid and how timing was rather serious in these cases were emphasised. Participants were advised not to panic in these circumstances and to try to stabilise the breathing and the consciousness of the patient was important. The participants were also provided information on performing simple procedures and following certain guidelines, since these could lead to save lives until professional medical help is administered.