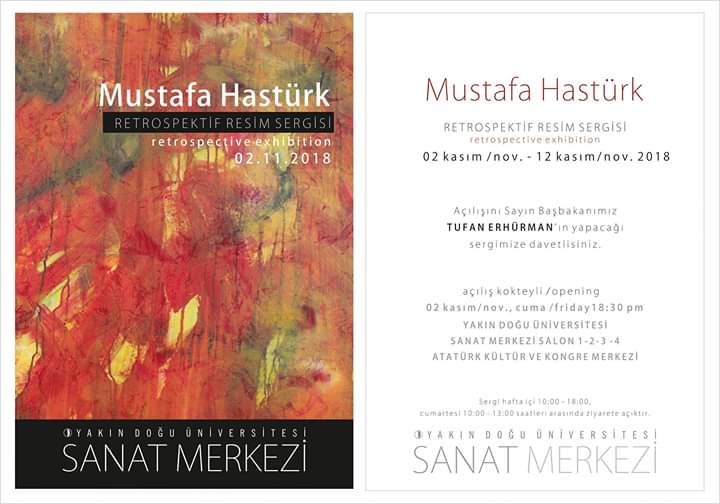 It was stated that functioning under the body of Cyprus Museum of Modern Arts, the Near East University Art Centre comprised four galleries and subsequent to the exhibition of the work of Feryal Sükan, a new exhibition was on its way. Furthermore, the exhibition where Mustafa Hastürk`s work will be displayed will be opened by the Prime Minister of the Turkish Republic of Northern Cyprus, on November 2nd.
According to the press release issued by the Directorate of Press and Public Relations of Near East University, the NEU Art Centre was located at Atatürk Culture Centre and the exhibition is to be opened by the Prime Minister of the Turkish Republic of Northern Cyprus, Tufan Erhürman, on 2nd November 2018 at 18.30.
In addition to the above, it was pointed out that the Retrospective Art Exhibition of Mustafa Hastürk will be available to visit until 12th November during 10:00-17:00. Subsequent to Mustafa Hastürk's exhibition, a group exhibition of Near East University artists will be opened on 15th November 2018.
They are aiming to provide the work of many artists to art lovers…
The NEU Art Centre is aiming to be a medium where the invaluable pieces o artists from abroad and Turkish Cypriot artists are displayed; as well as being a location where young talents can exhibit their work. Furthermore, through the personal and group exhibitions to be held in the future, NEU Art Centre aims to be a central platform for art display. Additionally, the Art Centre targets to contribute to nurturing creativity in the public and promote a love of art.