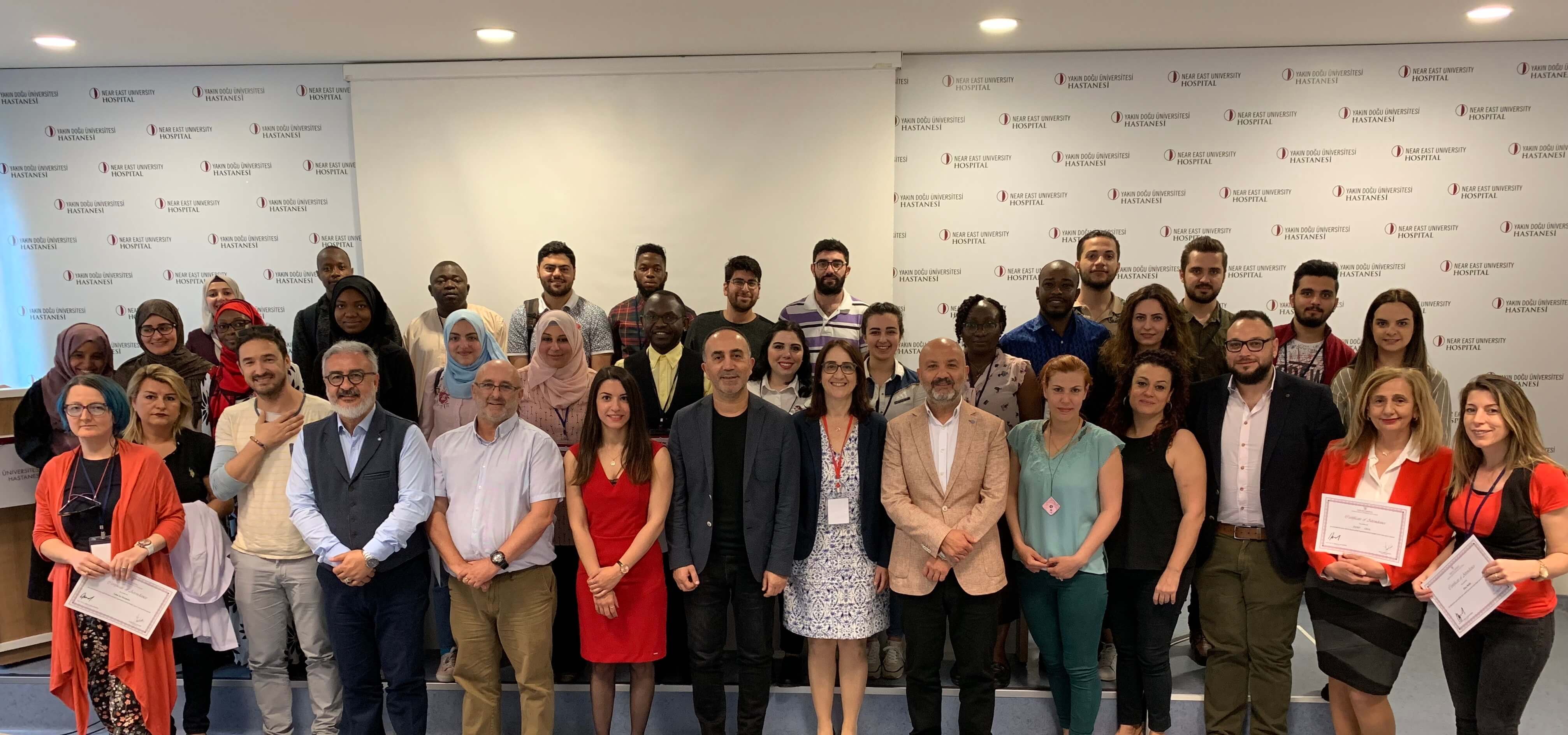 Experimental models were scrutinized to get insights on causes of Human Diseases…
It was revealed that the course titled as "Experimental Animal Models Course: from the gene to the function" was organised by the Near East University Experimental Sciences Research Centre and was recently completed with high participance.
According to the press release issued by the Directorate of Press and Public Relations of Near East University, the course was held on Near East University campus, and the attendees were provided information on advanced research methods in biomedicine; in addition to theoretical and practical concepts related to genome engineering and experimental animal applications.
Information on research in broad spectrum in basic biomedicine using strong and new devices made of contemporary technologies was given. Additionally, the participants were provided the opportunity to make applications on experimental animals. Also, participants were given information about functional medical research and the use of artificial evolution to explore new features.
International trainers informed course participants…
It was pointed out that the instructors of the course were: Prof. Bruno Reversade from Singapore Institute of Medical Biology, Human Genetics and Embryology; Assoc Prof Dr. Güneş Özhan form İzmir Dokuz Eylül University, Biomedicine and Genome Centre; Assist Prof Dr. Oktay İsamil Kaptan from Kayseri Abdullah Gül University Faculty of Life and Natural Sciences; Assist Prof Dr Adil Şeytanoğlu from Eastern Mediterranean University Faculty of Sciences; Prof. Dr. Vedat Sağmanlıgil from Near East University Faculty of Veterinary; Assoc Prof Dr. Wayne Fuller, Assoc Prof Dr. Umut Fahrioğlu from Faculty of Medicine; Dr. Buket Baddal from Faculty of Pharmacy; and Vet Meliha Melis Temizel from Experimental Animals Research Centre and the participants included academicians, postgraduate students and participants form other institutions and establishments.
Experimental Models on Genome Engineering were taken at hand…
With the use of genome editing techniques, such as CRISPR/Cas9, experimental models are being developed to understand the underlying causes of human diseases and to increase the knowledge of scientists. These models have allowed them to generate knock-in / -out or new mutations in any gene in a cell line or organism; and therefore, made a contribution to solve biological and biomedical issues. In addition to internationally respected figures, Near East University academicians provided information on the most widely used experimental animal models used by DESAM at the "Experimental Animal Models Course: From gene to the function".