As part of the 6th International Media Workshop, a conference has been held by the Department of Radio, TV and Cinema at the Faculty of Communication of Near East University. It was pointed out that the conference was titled as "Freedom of the Media", there was a high number of participation to the conference and Prof. Dr. Rona Aybay acted as keynote speaker.
The Media has significance as well as many responsibilities…
According to the press release issued by the Directorate of Press and Public Relations of Near East University, Prof. Dr. Aybay gave a speech at the conference and provided the general definition of the media; stating that it holds significance as well as carrying major responsibilities. Furthermore, he identified who media workers are, what their duties are and what responsibilities they have.
As part of the human rights declaration, duties and responsibilities are expressed in an item, freedom of expression and freedom of the media is regulated under item 10. Moreover, he stated that while an individual is fulfilling his/her duties, he/she is required to be respectful to others' personal rights, as well as protecting the peace of the community and without having an effect on the judiciary power.
Prof. Dr. Aybay further provided information on experiences as an international judge and on decisions of European Court of Human Rights regarding the press. It was stated that his speech was highly informative and highly appreciated by the participants of the conference.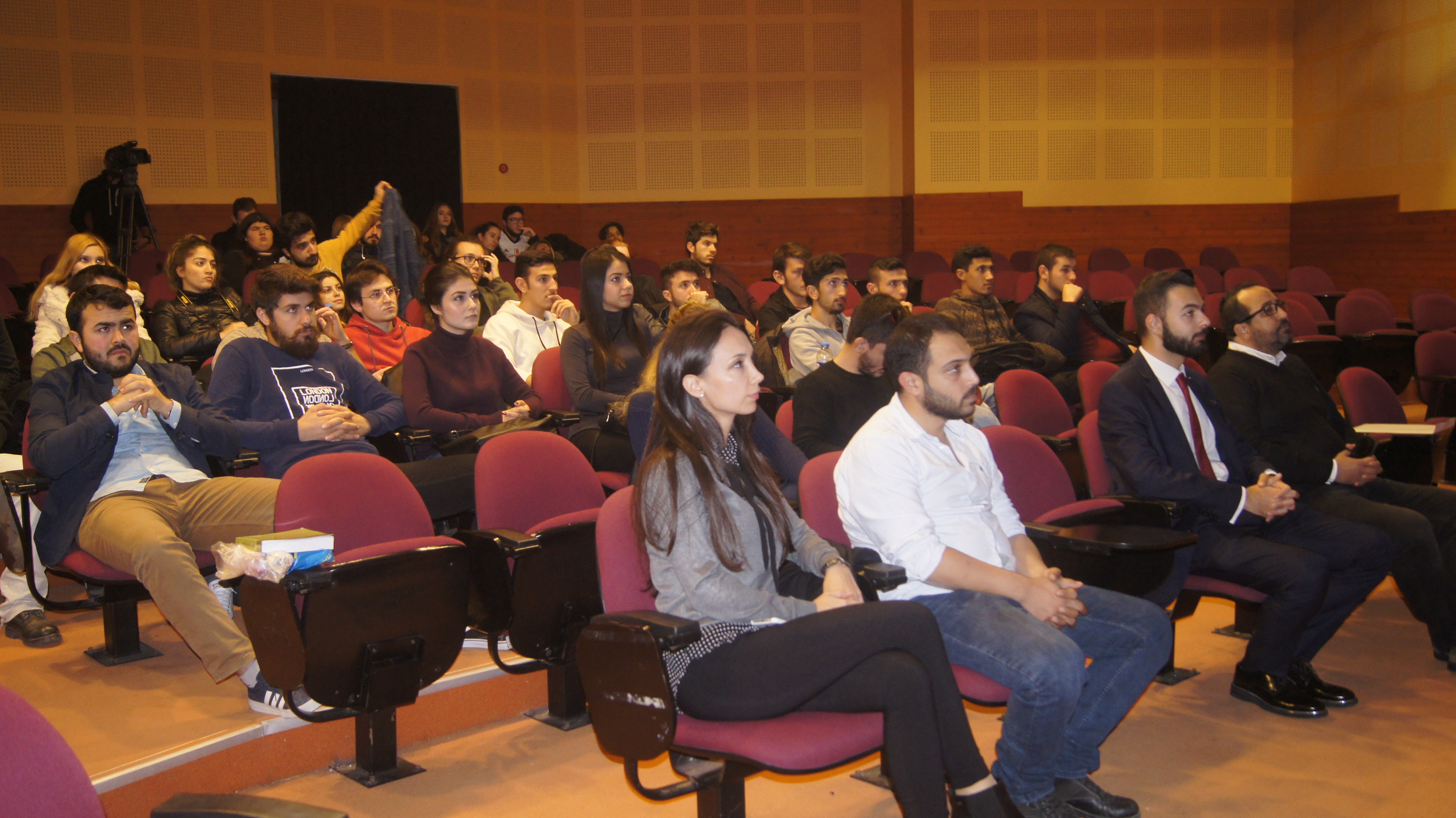 Events for the benefit of the public interest…
Making a statement regarding the matter, Head of Department of Radio, TV and Cinema of Faculty of Communication of Near East University, Assoc. Prof. Dr. Fevzi Kasap stated that the media played a key role in many issues and for this reason; they had previously held many symposiums and conferences related to the media. He added that they will be continuing to organise future events for the benefit of public interest.
Coordinating the event, Academic Member of the NEU Faculty of Communication Ayhan Dolunay also made a statement on the matter and expressed that they were highly honoured by hosting Prof. Dr. Rona Aybay at a conference; and assured that they would be working to organise future events. He thanked all those who worked hard and contributed to the organisation of the event and stated how happy they were to be a part of it all.