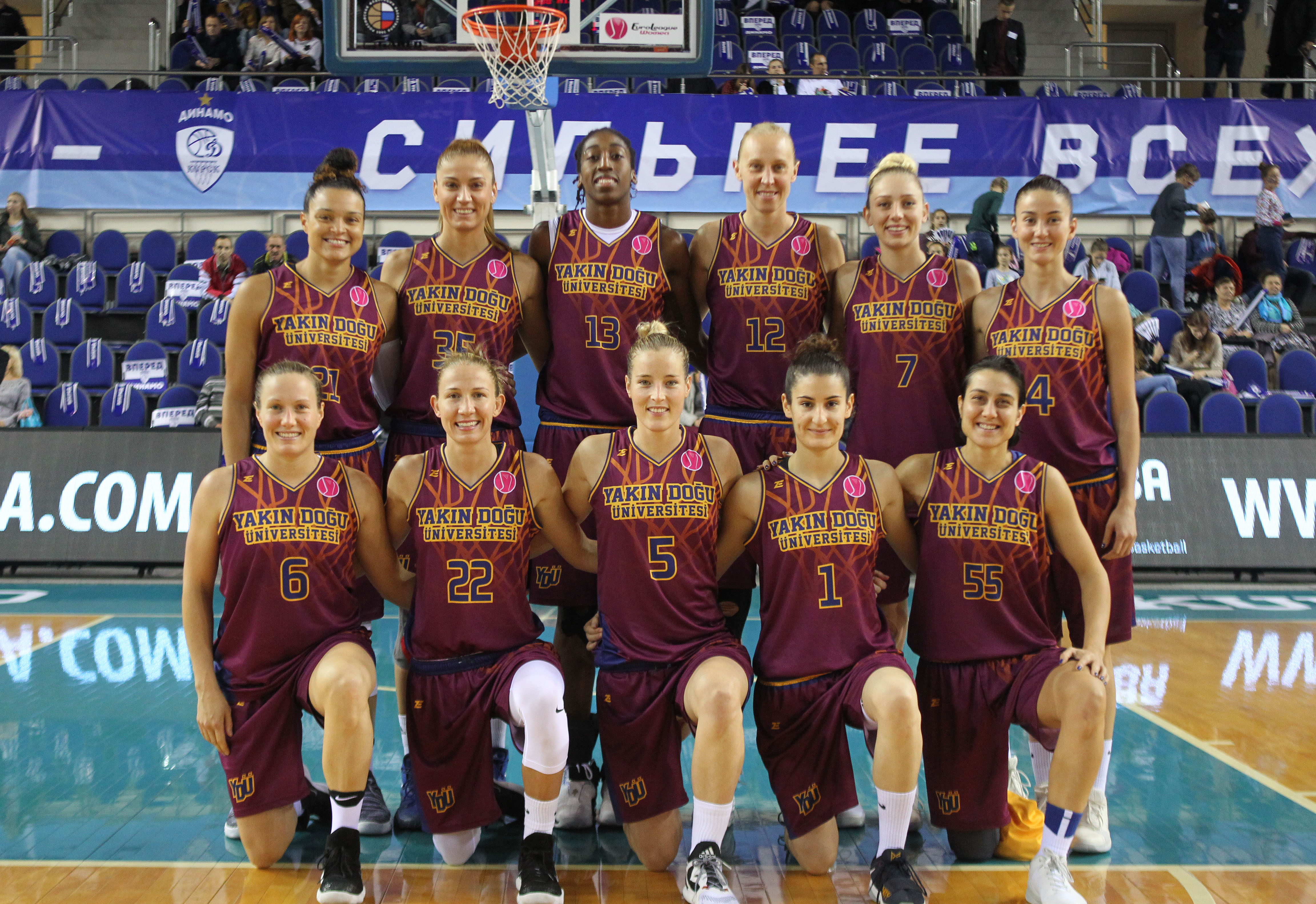 Regular Season Gameday 6 in FIBA EuroLeague Women will be the scene of a breathtaking derby between two contender Turkish teams of Group B; Near East University and Fenebahçe.
According to the info released by the Near East University Sports Club, Near East University Women's Basketball Team is hosting Fenerbahçe at Caferağa Sport Saloon at 17:30 (GMT + 2) (18.30 Turkey's local time), on Wednesday 29 November 2017.
Basketball enthusiasts can watch this thrilling game live on BRT 1 HD, on web-page www.fiba.com, or on the official Facebook account of Near East University Women's Basketball Team.
Familia Schio leads Group B with 9 points where Near East University ranks the second place with 9 points and Fenerbahçe ranks the third place with 9 points. Top three teams of the group have 4 wins and 1 defeat.
Zafer Kalaycıoğlu: Defense is the Key of This Match….."
Evaluating the game that they would play versus Fenerbahçe, the Head Coach of Near East University Women's Basketball Team, Zafer Kalaycıoğlu stated that it was an important and a remarkable match. Stating that Quanitra Hollingsworth, who injured in the National Team, was still suffering from injury, Kalaycıoğlu highlighted that Near East University was a team with strong defense that had the lowest agt and highest average in Turkish Women's Basketball Super League. "Defense is the key of this game. We will show ultimate attention to reflect our defensive capacity in full on the court. The performance we will exhibit at the start of the game is very important. Our opponent also has good and effective players; they have made all necessary preparations for this match. With full attention and concentration, we want to exhibit the ultimate performance and win this challenging game. I think it will be a high-tempo and quality match" said he.