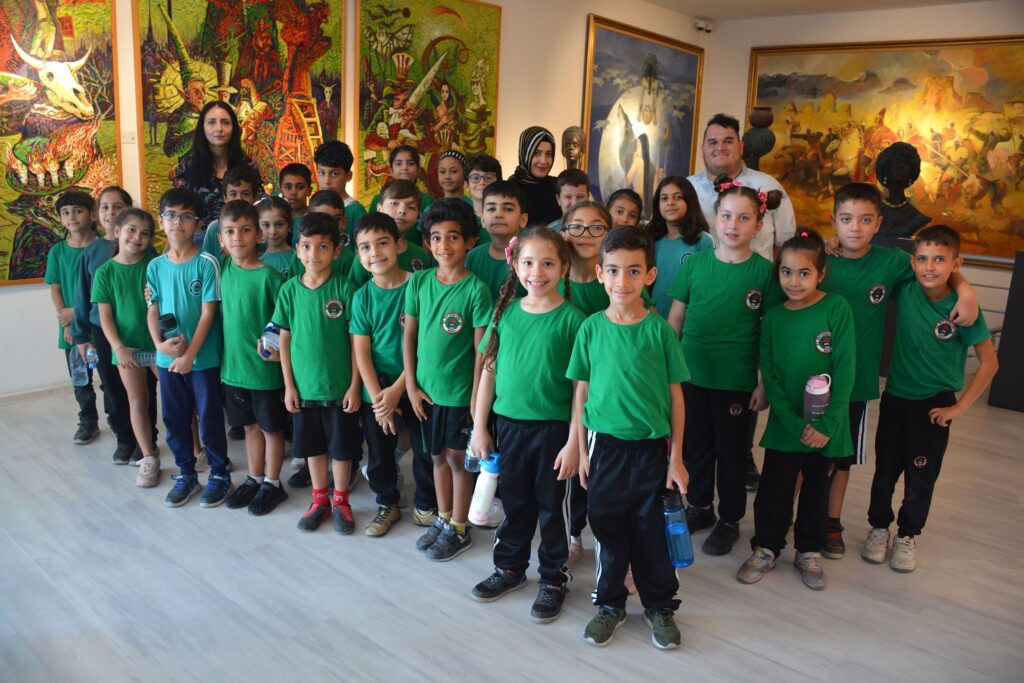 Near East Enterprises Museums continue to host curious and conscious young generations. The guests of the museums, which previously hosted students from many schools in the TRNC, this time were 90 students studying in the 5th year from Nicosia Şehit Doğan Ahmet Primary School. Students had a fun time visiting the Walled City Museum, Cyprus Museum of Modern Arts, and Cyprus Car Museum with their teachers.
Cyprus Museum of Modern Arts impressed
While Near East Enterprises Museums make learning a fun and interesting experience, they also continue to contribute to young people's discovery of cultural heritage. Students visited the Cyprus Museum of Modern Arts, which is the largest contemporary art museum not only in Cyprus but also in the region, with over 50 thousand works of art, and closely observed a rich collection of paintings and sculptures consisting of works of artists from 14 Turkic nations. Ship models, glassware collection and sword collection were the collections that attracted the most attention.
The children, who also visited the Walled City Museum as part of the trip, admired many collections reflecting the cultural identity and history of Cyprus, as well as various historical events depicted on the museum ceilings, such as the Ottoman Empire's conquest of Nicosia and the arrival of the British in Larnaca.
At another stop of the trip, the students visited the Cyprus Car Museum on the Near East University campus and closely observed many of the cars and toys with admiration. Students also took lots of photos with many other artworks such as Batman and Transformers figures.