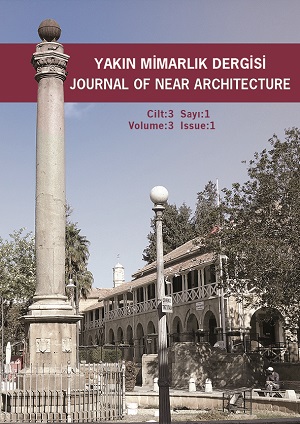 The fifth issue of the Near East Architecture Journal published by the Near East University Faculty of Architecture on the World Architecture Day.
According to the information provided by the Directorate of Press and Public Relations of Near East University, "Near East Architecture Journal" is published twice a year in April and October with scientific papers in Turkish and English.
12 Scientific Articles from Academicians…
Near East University, Faculty of Architecture lecturer Assoc. Prof. Dr. Zihni Türkan stated that they contributed to the architecture by publishing original and scientific articles in the fields of Architecture, Interior Architecture and Landscape Architecture.
Assoc. Prof. Dr. Türkan stated that the Near East Architecture Journal is a candidate for ULAKBIM to be scanned in scientific index, and after completing two years of successful publication, twelve academics from seven different universities came together for the first issue of the journal in its third year, with six articles from their readers.
Articles Accepted for New Issue…
Since the first issue, the Near East Architecture Journal has been preferred not only by the academics in our country, but by the academics of architecture and fine arts faculties of Turkey, and articles now accepted for the 6th issue which will be published in April 2020. The journal can also be accessed digitally at yakinmimarlik.neu.edu.tr.