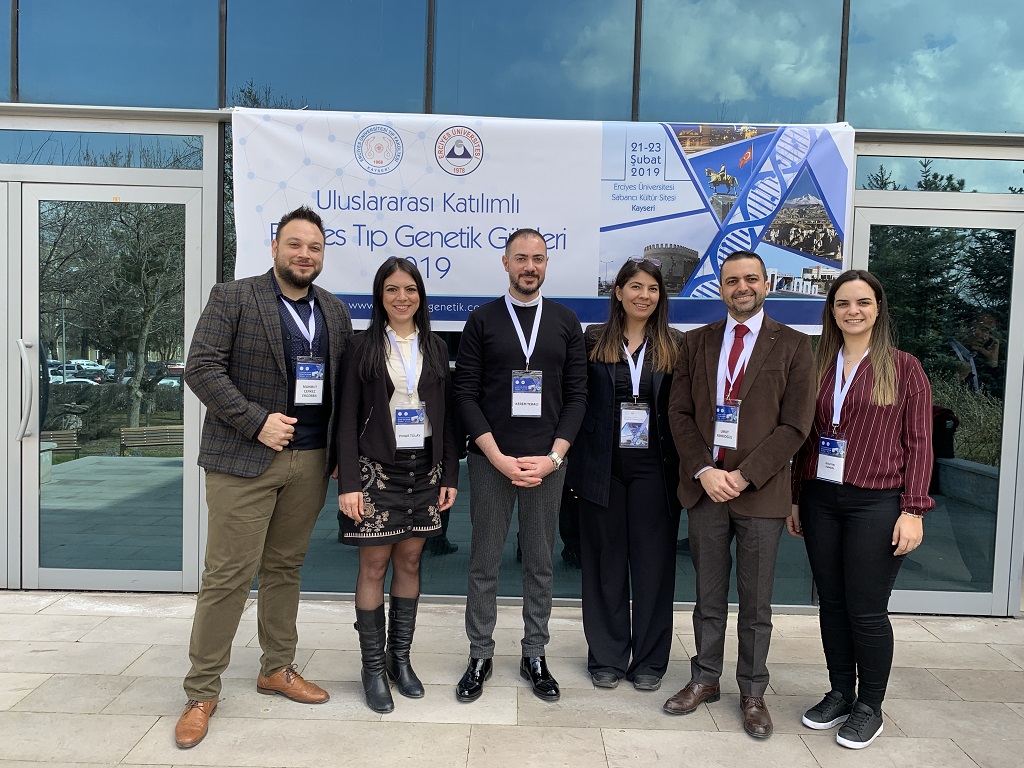 The Faculty of Medicine and DESAM Researchers were deemed worthy for the Best Research Award for their work in the field of Medical Genetics.
Organized by the Faculty of Medicine of Erciyes University, Erciyes Medical Genetics Days 2019 Congress with International Participation was held at Erciyes University on 21-23 February 2019. Featuring a multi-disciplinary scientific program, high-profile keynote speakers and cutting-edge panels on current issues in genetics, the Congress provided a scientific platform for participants to present their studies, exchange ideas and propose solutions for current issues regarding genetics. Near East University Faculty of Medicine and Experimental Health Sciences Research Center (DESAM) researchers participated in the Congress with 7 different articles and won 2 first prize and 1 second prize presentation awards.
The Directorate of Press and Public Relations Office of Near East University released that more than 110 oral presentation were made at Erciyes Medical Genetics Day 2019 Congress with International Participation that hosted by Erciyes University. It was stated that Associate Professor Mahmut Çerkez Ergören from the Department of Medical Biology won the first prize with his presentation titled "Genetic Fitness: True Story". And Associate Professor Kerem Teralı from the Department of Medical Biochemistry won the first prize with his presentation titled "Predicting the molecular phenotype of familial amyotrophic lateral sclerosis: computational studies of the rare SOD1 A4T mutant protein".
The second prize was awarded to the study titled "A population based study: genetics of smoking" that co- conducted by Associate Professor Mahmut Çerkez Ergören and Emine Kandemiş, Assistant Professor at Bahçesehir University.
As invitee instructors, Associate Professor Mahmut Çerkez Ergören and Associate Professor Kerem Teralı participated in the "Clinical Exome Sequencing Analysis Certification Program Course" that held before the Congress on Wednesday 20 February, 2019. They respectively instructed two courses on "DNA Variant Programming for Pathogenicity Assessment in Mendelian and Rare Genetic Diseases: Clinical Cases" and ""Computational Methods in Protein Function Analysis: Protein Modeling, Protein Model Ligand Docking and Molecular Mechanics". Besides, they chaired sessions held during the Congress.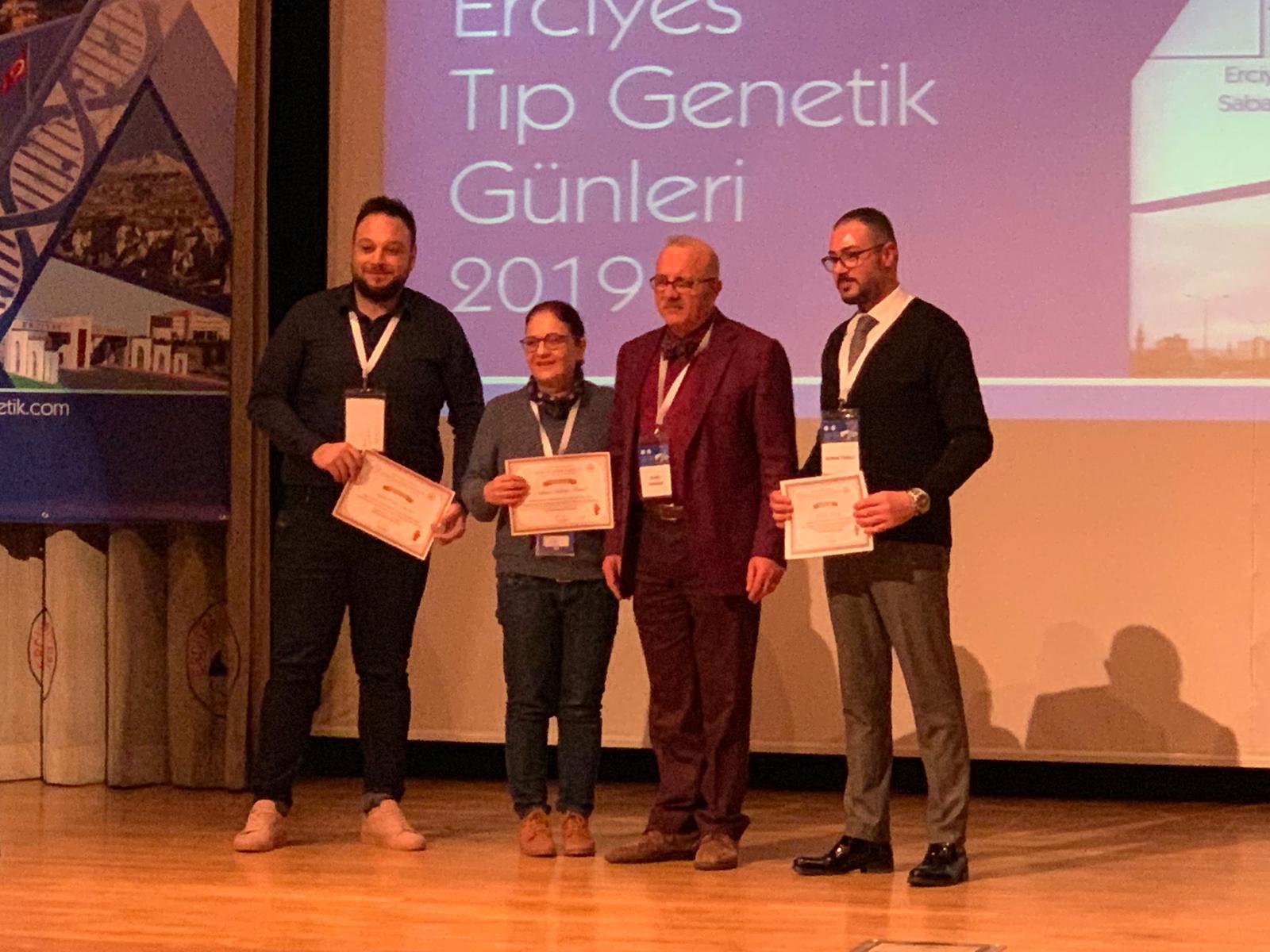 Presentations on Diseases and Syndromes Have Aroused Great Interest...
Umut Fahrioğlu, Associate Professor at the Medical Biology Department, Pınar Tulay, Associate Professor at Medical Genetics Department, Gülten Tuncel and Meryem Betmezoğlu, PhD students of Molecular Medicine Program, respectively made four case presentations titled "The role of a rare variant in Canavan disease: an in silico follow-up", "A case of complex mosaic Turner: cytogenetic/ array comparative genomic hybridization (aCGH) discrepancy", "Rare and Extremely Unusual Presentation of Glutaric Aciduria Type I in a 35-Year-Old Woman" and "Characterization of a novel frame-shift mutation in the TRPS1 gene as a cause of Trichorhinophalangeal syndrome type 1 in a Cypriot Heritage Family". The presentations made by the Faculty Members and PhD students of Near East University attracted great interest of the attending body.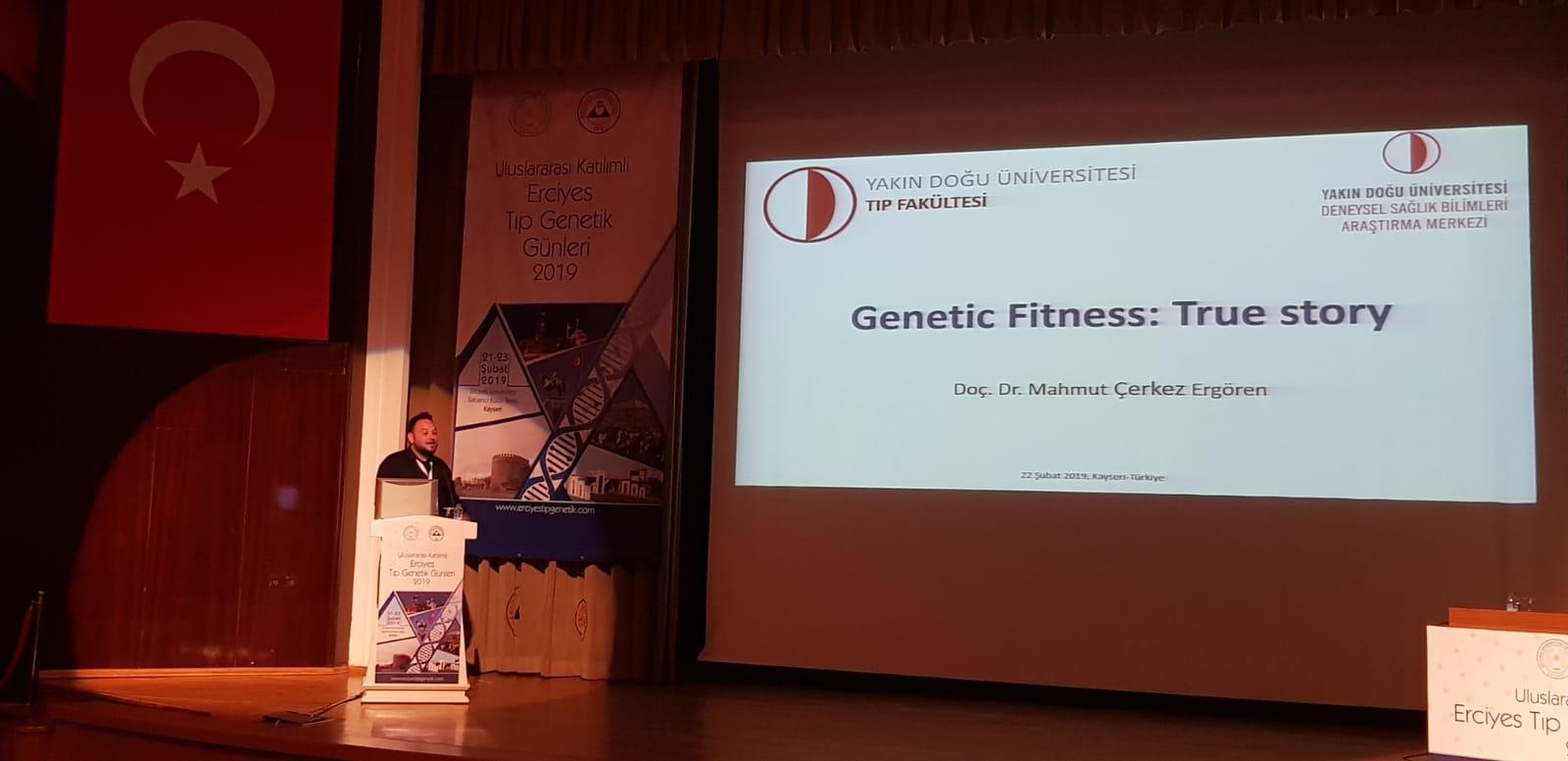 Studies on Neurological and Metabolic Disorders in Pediatric and Adult Patient Groups Are Being Carried Out...
Researchers from the Near East University, who had an opportunity to share their work with clinicians and scientists from different countries, expressed their satisfaction with the congress, where international partnership strategies and new ideas were addressed. Researchers stated that studies that carried out in collaboration with other departments within the body of Near East University and other international centers were being uninterruptedly continuing with a special focus on understanding the molecular pathogenesis of musculoskeletal, neurological and metabolic disorders in pediatric and adult patient groups.