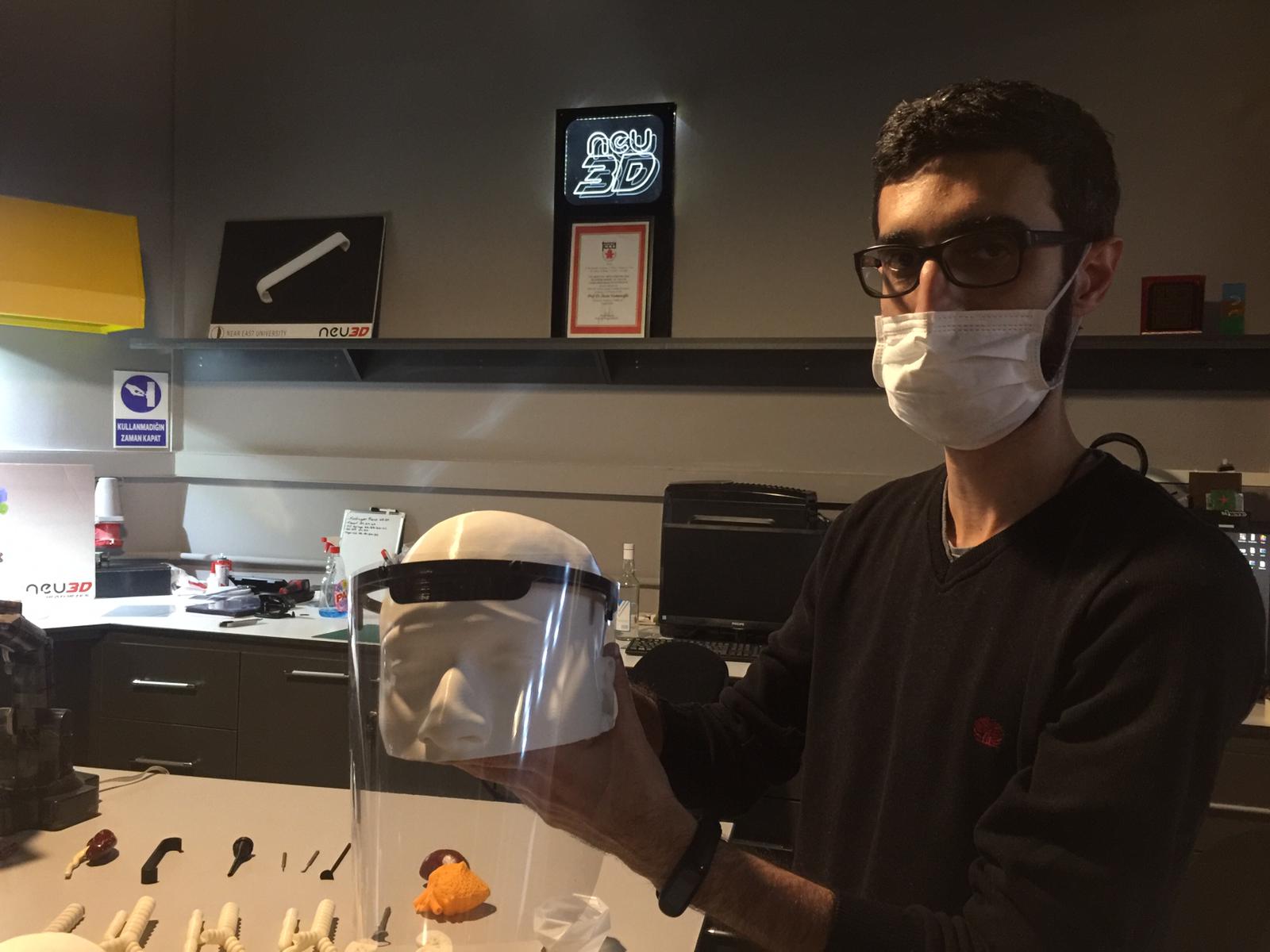 The 1645 Face Shield, designed and developed by Near East University DESAM Institute and NEU3D Laboratory researchers and GÜNSEL Engineers for the protection of health workers in the fight against COVID-19 ğandemic, was delivered to employees at risk in institutions and organizations that continue to work with health and safety personnel.
In the statement made by the Press and Public Relations Directorate of Near East University, the face shields produced by Near East University were delivered to the Ministry of Health, Dr. Burhan Nalbantoğlu State Hospital, 112 Emergency Service, Famagusta State Hospital, Kyrenia Akçicek Hospital, Cengiz Topel Hospital, Near East University Hospital, Near East University Faculty of Dentistry Hospital, Dr. Suat Günsel Kyrenia University Hospital, Kyrenia University Dental Hospital doctors and staff, Near East Bank, Police General Directorate, Karpasia Area, ophthalmologists, pediatricians and obstetricians, METU KKK Health Center, Trade Department, markets, and banks.
Mass production continues…
Face shields, of which mass production started within the body of Near East University, continue to be produced and distributed free of charge in line with the needs. People or institutions who want to obtain face shields can request face shields by filling the application form from http://3d.neu.edu.tr/covid-19/ link.
Prevents the risk of contagion by protecting the face area …
In addition to standard surgical or n95 / ffp2 masks, face shields that have the feature of protecting the face area from droplets are made up of two parts. Installation of the visor part and the visor holder part can be easily done by the user in a few seconds. At the same time, it was proved by tests that the visor holder part was suitable for gas sterilization. At the end of use, healthcare personnel can separate the visor in accordance with the instructions and send the holding piece to the gas sterilization (ethylene oxide, formaldehyde or plasma) unit.