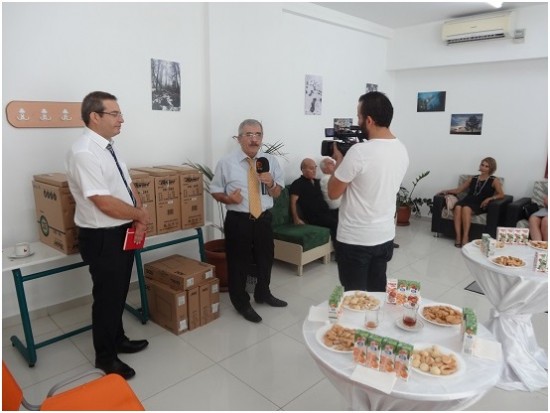 IPads were awarded to the 5th grade teachers in recognition of their devoted efforts in preparing their students for the academic year 2015-2016 and paving the way for them to win Suat I. Günsel Scholarship, which is the most prestigious scholarship of the Near East College that left its mark on education in TRNC. Computers were also given as present to their schools.
According to the press release issued by the Directorate of Press & Public Relations Office of the Near East University, the Directorate of Near East College congratulated the devoted teachers of Near East Primary School, Dikmen Primary School, Ozgürlük Primary School and Şehit Hasan Cafer Primary School and wished them continuous success. 5 computers were given as present to each Primary School in recognition of their success. Besides, the 5th grade teachers consisting of Sergül Miralay from Dikmen Primary School, Salih Ozalan and Uluç Can from Ozgürlük Primary School, Simge Amcaoğlu from Şehit Hasan Cafer Primary School, and Hüseyin K. Kader, Burhan Güldal, İzzet Yılmaz, Kürşat Köseoğlu, Bülent Coşar, Hüseyin Oker, Nalan Canbulat, Tezer Akansoy and Koray San from Near East Primary School were presented iPads for their unique contributions in this great success of their students.
The ceremony provided opportunity for teachers and their students to come together. The teachers were proud and happy while the students were in the happiness and excitement of seeing their teachers once again.
This happiness of the students and teachers, who were congratulated again and again for their success by the administrative staff of Near East College, was worth seeing.