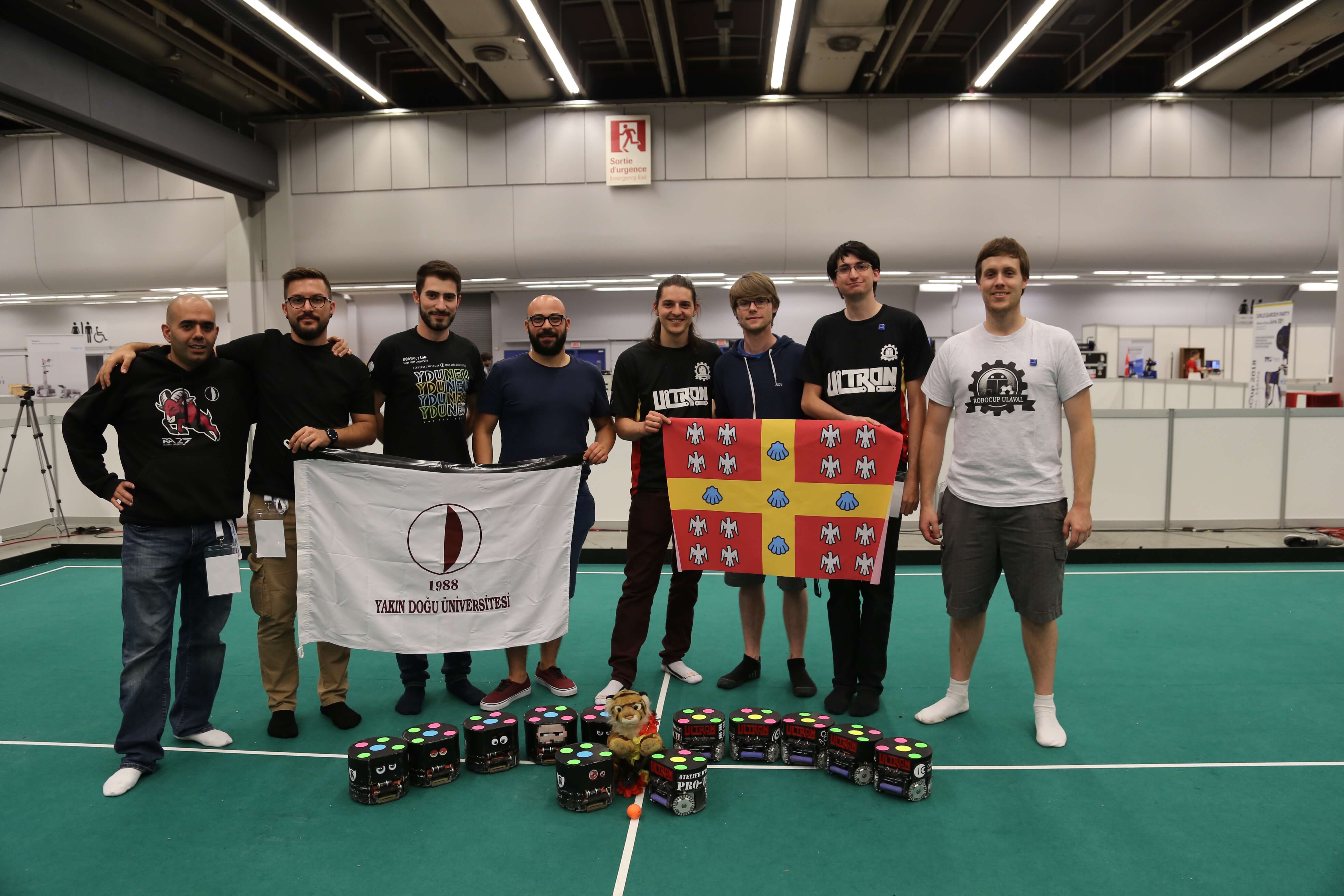 Near East University Robotics Football Team NEUIsLanders is heading for the championship of the robotic world cup in Canada. NEUIslanders won the sixth match in the tournament and reached to leadership position of the tournament.
According to the information provided by the Press and Public Relations Directorate of the Near East University, NEUIslanders did not give any chance to its rivals to score goals in the second and third day matches of the tournament.
On the second day of tournament, NEUIslanders challenged to Thunderbots, the Canadian team of University of British Columbia. NEUIslanders started the game fast and ended the first half of the game with a 2-0 score. In the second half, NEUIslanders, who made pressured on its rival did not find any other goals, though some balls returned from the poles and won the match 2-0.
In the second match of the day, NEUIslanders challenged to University of Laval's "Ultron" team, went ahead 1-0 in the first half of the match, despite that the rival team's goal keeper prevented scoring 9 goals in the first half of the match. In the second half of the match, NEUIslanders blockade its rival's goal-post and scored one more goal and relaxed and finished the match 2-0 ahead, keeping the leadership position of the tournament.
7-0 Series has achieved …
The Near East University Robotics Football Team completed the third day of the tournament with a single match. NEUIslanders on this day defeated the AIS Team from Chile and closed the season 7-0 ahead.
The Team Members elected to Board of Directors and the Technical Delegation …
On the other hand, NEUIslanders team captain Ersin Aytac was elected to the Tournament Board of Directors. Nurullah Akkaya, the member of the team in charge of the artificial intelligence issues of the team, was elected to the Technical Committee and will take on an important roles in the championship to be held in Canada between 1-8 July 2019.
Two Near Easterners to take place most prestigious organization of the World
Team members Ersin Aytaç and Nurullah Akkaya emphasized the importance of being not only a team but also a team member in the biggest and most prestigious robotic organization of the world and draw attention to the fact that 2 members of the NEU team take place in the management and technical teams which in total consists of 6 members only.