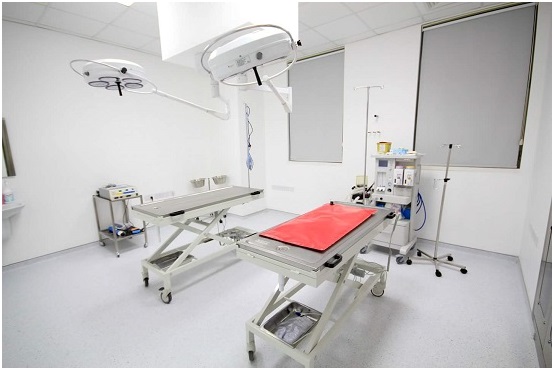 • NEU Experimental Animals and Research laboratory will carry out experiments and investigate the codes of life in rats
• NEU Experimental Animals and Research laboratory will carry out experiments and design the future of life science
• The laboratory, which will leave its mark on the future of medical and biotechnological studies, is coming into service at the Near East University
Near East University Experimental Animals and Research Laboratory is starting research and development studies in the field of medicine and biotechnology
According to the press release issued by the Directorate of Press & Public Relations Office of NEU, the Near East University Experimental Animals and Research Laboratory (NEU EARL), which was established by NEU Center of Excellence and equipped with the latest and most advanced technological systems, will use experimental animals in basic scientific and clinical researches in compliance with the international ethical standards. The use of animals in experiments is indispensable in practical training of life sciences. In research and development studies, NEU EARL will ensure the hosting, breeding and maintenance of experimental animals in concordance with current legislations, universal ethical principles and international standards. Actualizing a first in our country, NEU EARL aims to carry out significant research studies and ensure the publications of these studies and consequently become one of the reference centers for international scientists carrying out researches and applications in the field of life sciences.
Prof. Dr. Serakıncı: It will be one of the leading and reference centers for significant studies in the field of life sciences
Touching upon the crucial role of the Near East University Experimental Animals and Research Laboratory in providing opportunities particularly for master and doctorate degree students to carry out their research and thesis studies as well as for faculty members and teaching staff to conduct their scientific studies in a fully high-tech equipped environment, Prof. Dr. Nedime Serakıncı, the Chairperson of NEU Center of Excellence, delivered information regarding the mission of the lab. "The fundamental goal of the lab is to provide experimental animals (rats/mice) for scientific studies funded by the Near East University, to create laboratory conditions appropriate to global standards for in vivo experiments, to offer veterinary services and ensure academic support. All activities to be conducted in experimental animals within our facility will be in compliance with legislations, regulations, ethical principles and standards set by the international bodies.
Health of experimental Animals and environmental safety will be forefront
To ensure the health of environment as well as the health of animals to be used in the lab for experiments stands forefront for us. To this end, the highest level care and attention will be shown. Experimental animals to be used in the lab will be procured from abroad. Considering human and animal health and welfare, HEPA filtered laminar air flow cabinets will be used to ensure a sterile working environment devoid of contaminants. Animals will be accepted to the laboratory at the end of the quarantine period. When animals are used in scientific research, the animals must provide accurate and valid results. Therefore, the health and welfare of animals used in scientific research is very important. In order to maintain the welfare and health of the experimental animals, all animals will be kept in Individually Ventilated Cages (IVC) and isolated from their environment. The IVC-systems in which the animals will be kept in ensures full protection by use of HEPA-filters (High Efficiency-Particulate Air) that defends them from all micro-organisms. Thus, the risk of disease transmission from animal to animal will be prevented. We will increase the safety of the researches by keeping the medium parameters under control" said she.
Access to the laboratory where hygiene is top level will be provided by means of security systems
Delivering information on security measures designed to deny unauthorized access to the lab, Professor Serakıncı stated that the laboratory was provided with a security card access control system. "International procedures will be followed to ensure safety and efficiency of the lab. The laboratory will be open to researchers in accordance with certain permissions and procedures. Unauthorized persons and those who are unrelated to the research carried out will not be allowed to enter the lab. Thus, a safe and efficient working area will be ensured to carry out sensitive research activities seamlessly. Lab personnel consists of expert scientists, who are educated and experienced on experimental animals, and they will be provided with technical support and consultancy services for their scientific research conducted in the lab. The disinfection and sterilization of the tools and equipments used in the research studies and experiments are performed in disinfection and sterilization units with ultimate sensitivity" noted she.