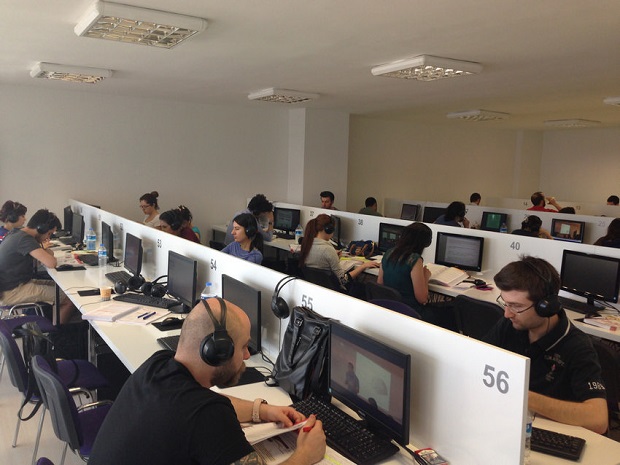 Within the framework of NEU Lifelong Education Program, Near East University and TUSEM educational institutions are organizing supportive education program for Faculty of Medicine and Faculty of Dentistry students as well as for all candidates who want to take examination for specialty in Medicine or Dentistry.
According to the press release issued by the Directorate of Press and Public Relations Office of NEU, the supportive training program for examination for specialty in Medicine or Dentistry would be implemented by TUSEM at Near East University under the coordinatorship of Lifelong Education Center of Near East Institute and TUSEM educational institutions. The program covers intensive TUS/DUS camps, live lectures and offline courses. The program aims to prepare the candidates for Examination for Specialty in Medicine (TUS), and Examination for Specialty in Dentistry (DUS).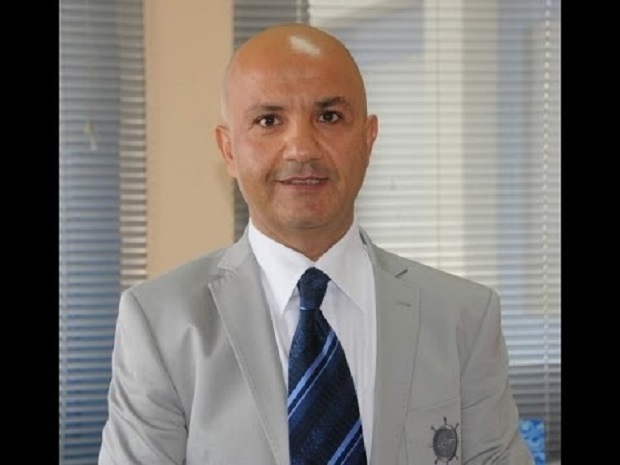 Prof. Dr. Şanlıdağ: As Near East University, we provide the most contemporary educational opportunities for our students and prepare them for their medical life and professional specialty career in the best way
Near East University vice Rector Prof. Dr. Tamer Şanlıdağ underlined that Near East University Faculty of Medicine and Faculty of Dentistry with their high-tech equipped infrastructures, distinguished academic staff, fully equipped hospitals and labs were dedicated to provide the highest quality education and cultivate first caliber physicians equipped with comprehensive knowledge and skills in their domains. "Within the body of the university, we conducted surveys in order to identify the demands of the students. As a result of these surveys, we have identified that there was a vast demand for supportive education program for TUS and DUS. The students' feedbacks and demands were taken into consideration seriously and we have actualized this supportive educational program in cooperation with TUSEM and under coordinatorship of NEU Lifelong Education Center. I believe that this program would provide our students with opportunity to learn the question techniques, to use the time efficiently and prepare themselves for examinations for specialty in medicine and dentistry in a more systematic way. While cultivating our students to be physicians equipped with the highest medical knowledge and skills, we also offer them all educational opportunities to contribute to their future professional lives" said he.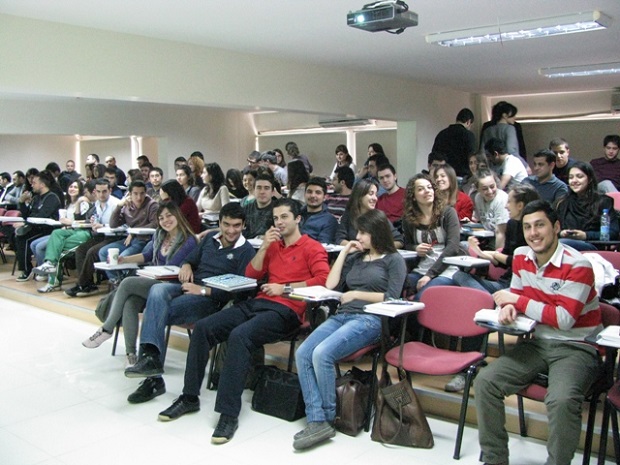 Derya Yılmaz: Our education programs ensure the highest level of achievement in TUS and DUS by developing studying methods, active learning techniques and the ability of using time efficiently
Touching upon the significance of organizing such a program for TUS and DUS in cooperation with Near East University, TUSEM Pendik Branch Director Derya Yılmaz stated that the educational programs offered by TUSEM would prepare the students effectively for TUS and DUS and provide contributions to success in courses as well. "TUSEM offers more than one program for examinations for specialty in Medicine and Dentistry. Programs that prepared and scheduled for all groups are implemented by experienced staff in classes and workspaces that designed to meet all physical and ergonomic requirements. Lecture notes that covered by the education program have been designed carefully for each lecture separately and divided into sections as booklets. Prepared in the line with ÖSYM standards, pilot tests provide the trainees with a more realistic insight regarding the examination for specialty in medicine. Prior to TUS and DUS, our Vaka camp and TUS/DUS camp programs boost the trainees' success to the highest level" said Yılmaz. Touching upon the significant role of TUSEM programs in achieving success in TUS, Derya Yılmaz delivered some statistical rates regarding the success of TUSEM. "While the success rate of those, who achieved the first place in TUS so far, is 86.6%, the average of question estimation from the references given in TUSEM booklets is 96.1% in 20 exams held in Turkey in the last 10 years. According to the data obtained from the last three TUS (Examination for Specialty in Medicine), TUSEM topic booklets have been a reference to 225 questions out of 240 questions asked in the exam held in September, 2014, 228 questions out of 240 questions in April, 2015 and 231 questions out of 240 questions asked in the exam held in September, 2015".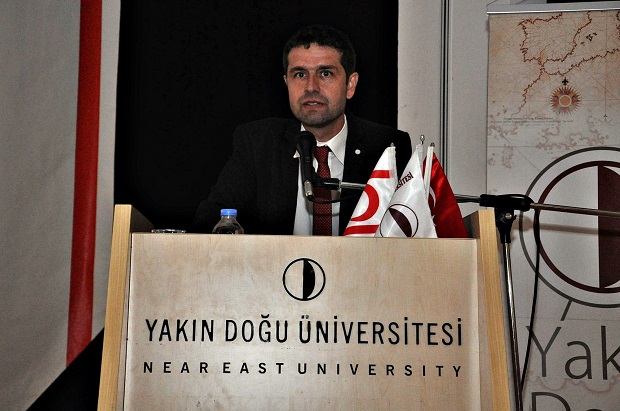 Assoc. Prof. Dr. Umut Koldaş: We are moving forward with education programs for professional life by establishing goal-oriented and proper corporate collaborations
Underlining the commitment of Near East University in providing the students, its graduates and all members of society with high quality education programs and paving the way for them to achieve a cutting-edge career over the others, Assoc. Prof. Dr. Umut Koldaş, Director of Near East Institute and Lifelong Education Center, stated that they actualized their goals by establishing corporate collaboration when necessary. "Both Faculty of Medicine and Faculty of Dentistry of Near East University with their valuable academic and administrative staff provide our students with the highest quality medical education at international standards. As a result of studies conducted accordingly, we have initiated TUS/DUS education programs. We believe that these programs will contribute to our students and graduates to reinforce their knowledge, to learn about question techniques and to use the time efficiently. Besides, these programs will provide opportunity for them to review the knowledge learned in the context of university education" said he.